(Video) The Legend of Lu Mei, Uses The Help of Magical Devil For Revenge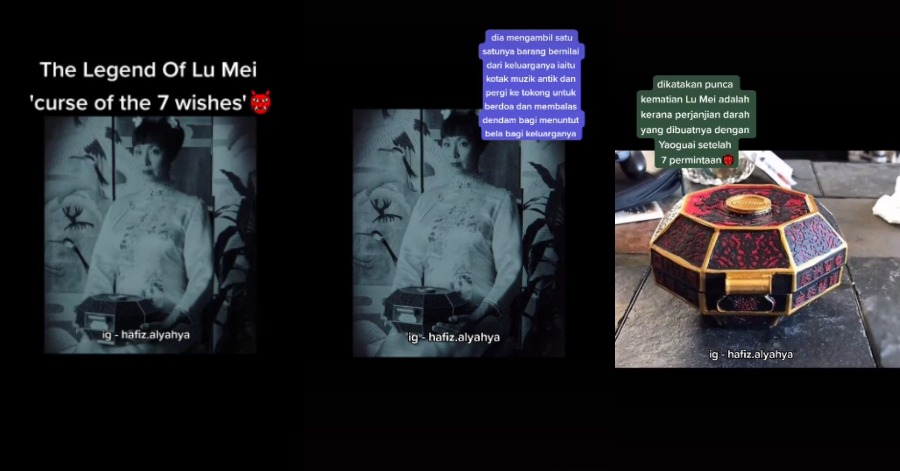 For all the people who might not know, there is actually one particular legend that is so scary in China talking about revenge that got some help from a magical devil. The revenge is solely to seek justice for the family members that died because of injustice treatment. The horror legend is called 'The Legend of Lu Mei' happened in China. It is scary.
The legend is related to the curse of the 7 wishes. According to the story, any individual can summon the magical devil, and then the summoner could have in total of 7 wishes that the summoner wants. The wishes could be in any form that the summoner wants the magical devil to do towards anything or anyone. This legend gives goosebumps.
In the year 1910, an epidemic of disease that is very dangerous and deadly has hit Mainland China. According to the story, Lu Mei and also her family were suspected of being infected with the deadly disease, and then all of them were asked to be quarantined on a train where they later died of heatstroke and also starvation. Such pity for them.
It is said that only Lu Mei survived. She took the only valuable item from her family which was an antique music box and went to the temple to pray and take revenge to avenge her family. She prayed for 7 days 7 nights and on the seventh night of her prayers, Yaoguai answered her prayer. Yaoguai is among the magical devils in Chinese belief.
It is said that Lu Mei later became very rich and all the people who had tortured her own family members had died tragically once and for all. But in the year of 1922, Lu Mei was found dead in her home as a result of suicide. It is said that the cause of Lu Mei's death was due to a specific blood deal she had made with Yoaguai after she made 7 wishes.
Sources: TikTok Abiey Victor 2.
(Video) 'Night Teeth'! Get Spooky This October With Netflix's New Movie!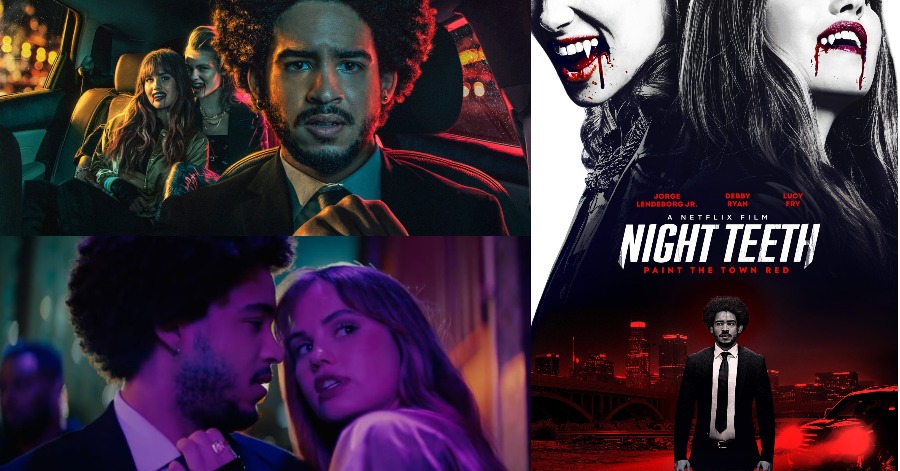 When we hear October, all the creepy things crawl into our minds. Of course, it's the month where around the world people celebrate Halloween. This festival is celebrated every year on the 31st of October. The custom dates back to the ancient Celtic celebration of Samhain when people lit bonfires and dressed up in costumes to fend off ghosts.
But now, people celebrate Halloween for the fun of it. They host parties, wear all sorts of costumes, and the best part, go from door-to-door saying 'trick or treat' for some candies! Another way people enjoy Halloween is by watching series of ghost movies.
Speaking of movies and also Halloween, Netflix is about to release a treat for October which is just in time to make things spooky. Night Teeth, which joins Netflix's existing fang club offerings, adds a new twist to the premise. Sink your fangs into the latest thriller trailer.
Here's a breakdown.
Benny, a quirky college student, moonlights as a driver for one night to supplement his income. His mission: chauffeur two enigmatic young women around Los Angeles for a night of partying.
Taken in by his clients' allure, he quickly discovers that his passengers have their own plans for him — and a voracious appetite for blood. Benny is pushed into the center of a hidden conflict pitting rival vampire tribes against the protectors of the human world, commanded by his brother, who will stop at nothing to send them back into the shadows, as his night spirals out of control. Benny must choose between fear and temptation as the daybreak approaches if he wants to stay alive and save the City of Angels.
I don't know about you but I find vampires to be the best kind of scary movie. So slick, innocent yet full of danger and blood-spilling action!
So get ready for some blood-sucking, fight night thriller on Netflix for this Halloween!
IPC Shopping Centre Unites Communities To Support Communities By Sharing Citer-Citer IPC And Bringing Happiness To Homes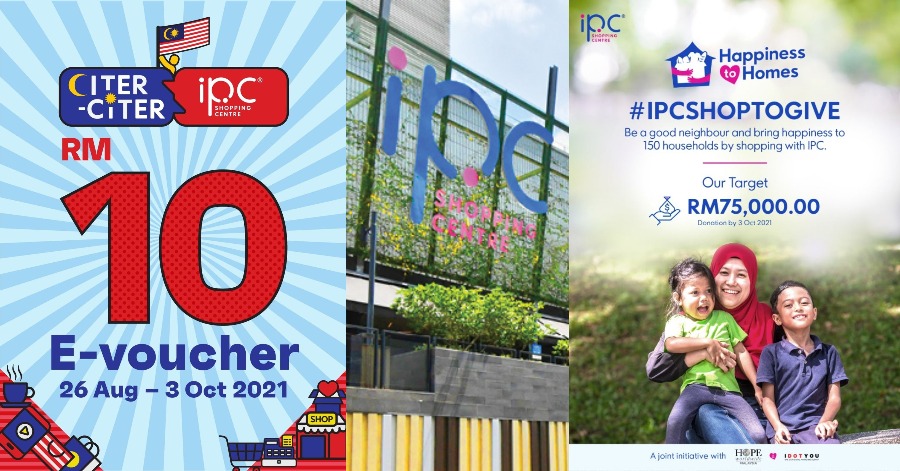 Kuala Lumpur, September 23, 2021 – In conjunction with the national day celebrations, IPC Shopping Centre unites the community to support families impacted by the pandemic through the Happiness to Homes campaign. In partnership with HOPE Worldwide Malaysia, this crowdfunding initiative encourages a collaborative spirit among tenants and the community to provide groceries, home essentials, and school supplies to 150 B40 families within the Klang Valley. To further spread the cheer, IPC Shopping Centre will also be celebrating its tenants and shoppers through the Citer-Citer IPC (Stories of IPC) initiative with exclusive sales and resilient tales of retailers in the Centre.
Staying true to its communal spirit, the neighbourhood shopping centre has adopted that Happiness to Homes campaign to commemorate this year's Merdeka and Malaysia Day celebrations with the aim to demonstrate its commitment in creating a better everyday life for all, even those within the underprivileged communities. With that, IPC Shopping Centre joined hands with its tenants, Ben's Independent Grocers, Harvey Norman, AEON Wellness, and Popular Bookstore to put together seven varieties of home essential kits which includes:
Food package for families of 2 to 5 at RM63.05 consisting of rice, cooking oil, chocolate malt drink, eggs, multipurpose flour, onions, and potatoes (Actual value: RM79.62)
Food package for families of 6 and above at RM111.65 consisting of rice, cooking oil, chocolate malt drink, eggs, bread, multipurpose flour, milk powder, assorted biscuits, onions, potatoes (Actual value: RM140.90)
Philips 1.5L electric kettle at RM110.00 (Actual value: RM168.00)
Khind gas stove at RM70.00 (Actual value: RM101.00)
Khind 1.8L rice cooker at RM100.00 (Actual value: RM138.00)
Rechargeable & portable disinfectant spray machine with 1 liter of disinfect solution at RM159.00 (Actual value: RM238.00)
School supplies package for 1 student at RM100.00 consisting of line and square exercise books, glue sticks, 2B pencils, ball pens, earphones, pencil case, watercolor pencils, non-woven bag (Actual value: RM136.80)
Members of the public can make their contribution to the cause by selecting their desired help package listed on the Happiness to Homes microsite. All proceeds will be channelled directly to HOPE Worldwide Malaysia and is eligible for tax exemption. At the end of the campaign, all items will be purchased from participating tenants at a special rate and distributed directly to the selected families.
Mark Tan, Marketing Manager of IPC Shopping Centre said, "This year's National Day themed 'Malaysia Prihatin' celebrates the true Malaysian Spirit. It honours all who have come together to help those who are confronted by the hardships of the pandemic, be it individuals, families, or even businesses. At IPC, we stand together with our fellow Malaysians in supporting those around us. The past year has not been the kindest to our tenants as many had to cease physical operations due to government orders. However, each of them continue to strive in adversity and even placed the community above themselves. Their embodiment of the Malaysian Spirit inspired us to introduce Citer-Citer IPC to share the stories of our tenants as Malaysian businesses for the Malaysian community. We hope that these stories that will be featured on our digital channels will speak to audiences on a personal level and drive them to support these businesses."
"To make an impact is a community effort. As we continue to serve our tenants and shoppers, we hope to create meaningful memories together by reaching out to the wider community in the Klang Valley. Through the Happiness to Homes campaign, we to bring a glimpse of hope to the homes of those in need," he added.
To further celebrate the collaborative spirit, IPC is also extending the happiness to tenants and shoppers through the Citer-Citer IPC Sales, rewarding shoppers with a RM10 Merdeka E-Voucher for every RM200 spent within any 2 receipts from now up till 3rd October 2021. More information on the offerings can be found at https://ipc.com.my/citer-citer.
IPC Shopping Centre's Happiness to Homes campaign will also be running from 16th September until 3rd October 2021. For more information or to contribute, please visit https://ipchappinesstohomes.com.
TERAJU: Few Bumiputera Grads Hired By Private Sector In 2020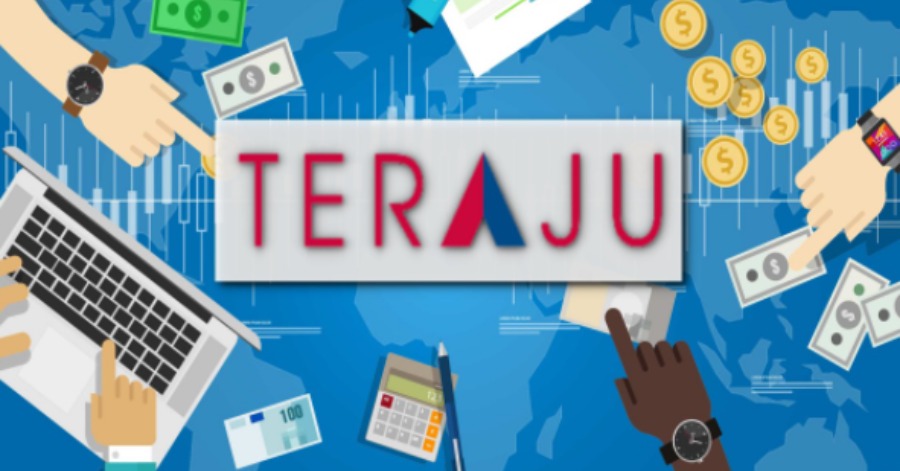 KUALA LUMPUR, Sept 23 — Only about 73,400 Bumiputera graduates (or 27 per cent) were hired by the private sector in 2020 compared to 103,900 (40 per cent) in 2019, according to the Bumiputera Agenda Steering Unit (TERAJU).
A study by the agency attributed the decline to a 29.3 per cent drop in job opportunities over two years.
"Looking at it carefully, it is due to the COVID-19 pandemic," stated the study entitled 'The Pandemic Impact on Employment Opportunities Among Bumiputera Graduates' by TERAJU's research, analytics and information technology (RAIT) unit.
The findings were obtained by two methods, firstly comparing racial composition and year to determine the number of Bumiputera public (IPTA) and private (IPTS) tertiary institution graduates and the impact of the COVID-19 pandemic on recent graduates.
Secondly, studying the imbalance in employment opportunities in a particular year and comparing it with the number of Bumiputera graduates from that year.
The unemployment survey report, 2020 Bumiputera data and fourth quarter 2020 employment data from the Department of Statistics, Malaysia (DOSM), Department of Labour, Peninsular Malaysia (JTKSM) and Ministry of Human Resources (KSM), Malaysia were utilised as a source of secondary data.
According to the study, and based on 2017 – 2020 data from IPTA and IPTS, Bumiputera graduates increased by 84 per cent (259,659), Chinese by 12 per cent (35,904) and Indians by 4 per cent (12,055).
Citing 2020 graduate data from DOSM, the study also found that the number of unemployed graduates increased by 22.5 per cent (202,400) in 2020 from 165,200 the previous year, and that 70 per cent were Bumiputera.
The study found that a majority of the unemployed were from the B40 and M40 groups who rely on salaries and wages as a source of income.
"In light of this, graduates – and especially the Bumiputera – are vulnerable to negative economic shocks like unemployment due to recession and so on.
"This is because of the wide Bumiputera income gap and limited financial resources," the study revealed.
According to TERAJU — and based on a special study by DOSM last year of the effect of COVID-19 on the number of Bumiputera and non-Bumiputera IPTA and IPTS graduates – nearly 270,00 Bumiputera had graduated, which was an increase of about 10 per cent compared to 2018.
"This is in line with the growth in the number of graduates in Malaysia projected at 316,000 in 2020 compared to 300,000 in 2018, an increase of 5.4 per cent," the study stated.
The study, citing DOSM, also found that there was a decline in employment from third quarter 2019 to fourth quarter 2020.
"Skilled labour jobs plummeted to 3,600 in second quarter 2020 from more than 12,000 in the same period the year before, which is a 70 per cent drop."
Therefore, TERAJU has drawn up initiatives to increase the skilled labour market participation of the Bumiputera in line with the Bumiputera Development Action 2030 (TPB2030) which is due to be launched.
"As the principal coordinating agency for Bumiputera socio-economic development, TERAJU has set up the Bumiputera Centre of Excellence (CoE) which provides education from an early age to tertiary level.
"It also offers professional development programmes such as financial literacy and entrepreneurship, as well as courses of different disciplines," the study revealed.
Sources: BERNAMA