(Video) This Is How To Make Famous Honeycomb From The 'Squid Game'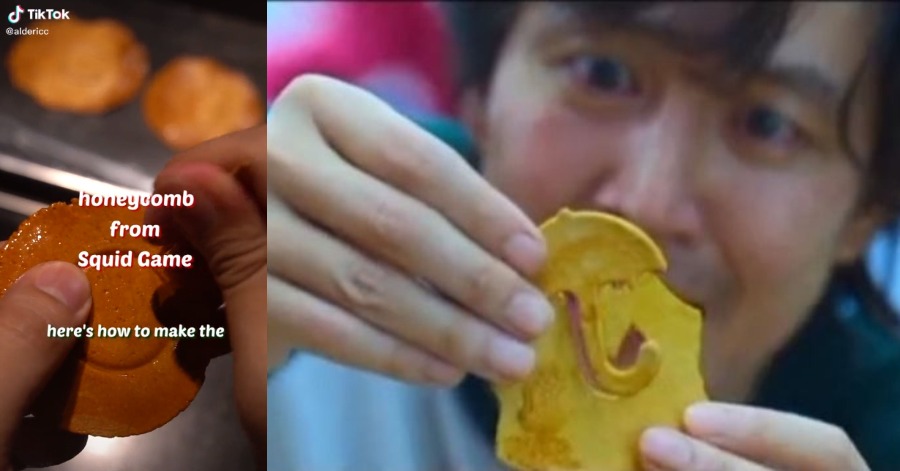 Recently, a particular Korean show that is called the Squid Game is taking the world by storm. A lot of people are literally talking about the show all the time. For more information, it is a South Korean survival drama streaming television series and it tells about a group of people who risk their lives in a mysterious survival game to win a prize.
In the show, one candy called the 'Honeycomb' got featured and many people have been trying to make it just like in the show. 'Honeycomb' is a sugary toffee with a light, rigid, sponge-like texture. Its main ingredients are typically brown sugar, corn syrup, and baking soda. The delicious-looking candy has a variety of names and regional variants.
This is the easy way on how to make the famous 'Honeycomb' from the Squid Game show:
Oil thoroughly a metallic surface and also a circular press.
Get a small pan or even a ladder.
Add 1 tablespoon of sugar to it.
Heat over the flame patiently until you get a nice, loose sugar syrup.
Add a pinch of baking soda and stir vigorously until you get nice, light brown foam.
When the texture is ideal, pour it on a surface and press down firmly.
Just before it cools completely, press your shape on it.
Sources: TikTok Alderic.
Solve Late-Night Cravings With These 7 Amazing Food!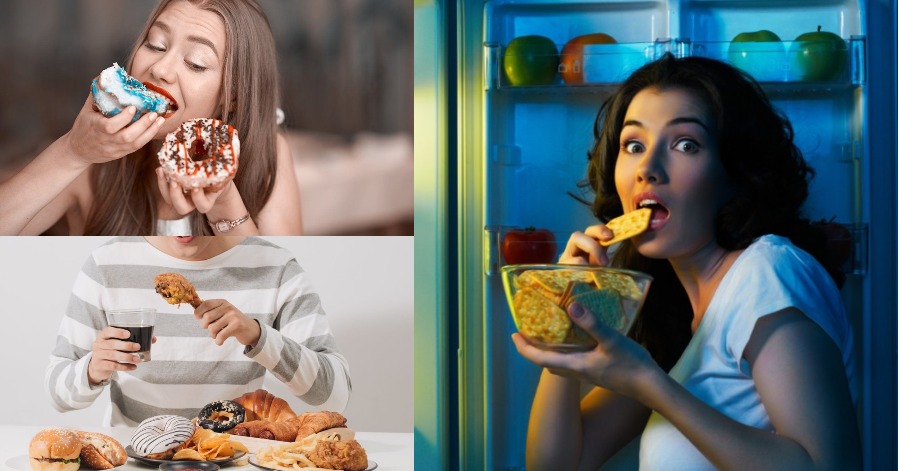 Who doesn't have late-night cravings. Those moments when you're already in bed but your mind suddenly shifts to the refrigerator. You try to fight it, but you discover that you are unable to do so. Also, it is so common to hear most people saying 'eating late at night is not healthy'.
We ourselves know that eating late at night can lead to extra weight gain, a bloated stomach, and difficulty in sleeping but we just find that craving irresistible. What if, there's a way to satisfy that craving with the right food? Minus the snack and junk food, here is some food you can eat to get past that late-night cravings.
1.Turkey
It's not only wonderful and delectable, but it's also pretty healthful. Turkey has a high protein content. Turkey contains eight grams of protein in as little as 28 grams. It also has a little number of vitamins and selenium, a nutritious component. Selenium is a potent antioxidant that aids in the correct functioning of the thyroid gland. Because the protein tryptophan, which turkey contains in large amounts, is thought to increase exhaustion and consequently sleepiness, turkey is considered one of the greatest foods to eat at night.
2. Fish
Fish, particularly fatty fish like salmon, tuna, and mackerel, is another excellent option. Because they contain a significant amount of Vitamin D, these are considered healthy options. Vitamin D aids in the regulation of calcium levels in the body and is beneficial to the kidneys, parathyroid glands, and skin, among other things.
Omega-3 fatty acids can also be found in fatty fish. Omega-3 fatty acids are a group of good-for-the-brain fatty acids that can act as anti-inflammatory agents. Omega-3 fatty acids have been found to improve sleep quality by increasing the quantity of serotonin produced by the nervous system. Fish, on the other hand, would not keep you awake! After eating them, you won't have to roll from side to side in an attempt to fall asleep. Fish also include beneficial nutritional oils for your body and skin.
3. Bananas
Bananas are not only delicious, but they're also high in potassium and tryptophan, making them one of the finest foods to consume late at night. As previously said, tryptophan is an important protein that aids in relaxation. Before meals, eat a banana to increase the quality of your sleep. They are also vitamin-rich and high in antioxidants. They also include chemicals that help with bowel movements.
4. Cheese and crackers
Cheese and crackers, which are both sources of carbohydrates and tryptophan, can help the body's sugar levels balance. When you eat cheese and crackers together, your brain receives extra tryptophan. Cheese contains sugar, which nourishes your brain, and tryptophan, which aids in the creation of melatonin.
This means that when you eat cheese and crackers together, your nervous system produces more serotonin and melatonin. Serotonin increases a person's sleep quality.
5. Popcorn
Popcorn is a terrific late-night snack when it isn't covered with sugar, milk, or other fatty ingredients. Popcorn is a low-calorie food with high fiber content. Heart disease, diabetes, and several malignancies are thought to be reduced by eating high-fiber cereals.
Popcorn also includes polyphenols. Polyphenols are antioxidants that are thought to help with circulation and overall health.
6. Protein-Pineapple Smoothie
Muscle recovery can be aided by protein-rich meals eaten close to night time. They can also help with age-related muscle loss, especially in persons who exercise regularly.
Blend some pineapple slices into milk for a late-night snack. Milk is high in tryptophan, a protein that the body uses to make melatonin. Pineapples are low in calories and are unlikely to interfere with your body's normal digestive activities. Pineapples can also help your body produce more serotonin.
7. Warm cereal
Fiber can be found in abundance in cereals. Oats, for example, contain a significant quantity of melatonin, which aids sleep.
A hot bowl of cereal with whole grains, if possible, is a wonderful choice before bed. They don't have a lot of calories and won't keep you awake for long.
When you're wanting a late-night dinner, keep in mind that not all foods are suitable for late-night consumption. Some are approximately correct, while others may cause excessive weight gain, heart disease, digestive problems, and other health problems.
When it comes to choosing the ideal meals and snacks to eat at night, choose meals that are low in calories (under 200 calories) and high in protein. Proteins like tryptophan improve sleep quality. Remember that eating well is an excellent strategy to stay healthy.
Sources: Lifehack
Movie Review: 'Tusk', A Ridiculously Funny But Scary At The Same Time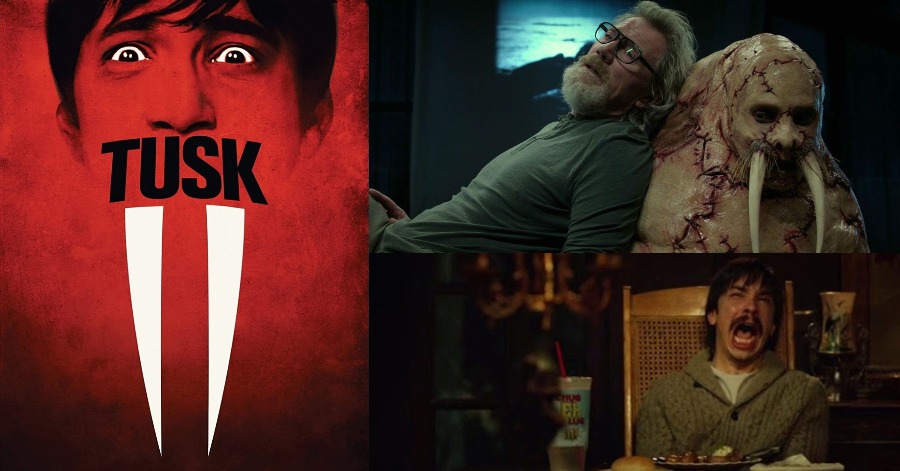 Tusk is actually a 2014 American comedy horror movie written and directed by Kevin Smith, based on a story from his own podcast. It is a creepy movie. The movie stars Michael Parks, Justin Long, Haley Joel Osment, and Genesis Rodriguez. The film is the first in Smith's planned True North trilogy, followed by Yoga Hosers in the year 2016.
Tusk had its world premiere at the Toronto International Film Festival. It was Smith's first major wide release since Cop Out in the year 2010. Little early alert for those who want to see this, the horror part is very gruesome and dark, not unlike The Human Centipede but with some supposed comic relief from time to time. So scary to watch.
What 'Tusk' Is About
Best friends Wallace Bryton and Teddy Craft host the popular podcast The Not-See Party, where they find and mock humiliating viral videos. Wallace flies to Canada to interview Kill Bill Kid, an Internet celebrity famous for severing his leg with a katana. Upon arriving in Manitoba, he is surprised to learn that Kill Bill Kid committed suicide. Upset that he flew to Canada for nothing, he decides to find another person to interview. He finds a handbill from someone offering a room in his home for free and the guarantee of hearing interesting stories.
Intrigued, he arrives at the mansion of Howard Howe, a retired seaman in a wheelchair. Howard tells the story of how a walrus, whom he named "Mr. Tusk", rescued him after a shipwreck. Wallace passes out from the secobarbital laced in the tea Howard made for him. The next morning, Wallace wakes up to find himself strapped into a wheelchair and his left leg amputated. Howard reveals that he can still walk and lays out his plans, he plans to fit Wallace into a perfectly constructed walrus costume in an attempt to recreate Mr. Tusk. After Wallace sends a voicemail to his girlfriend, Howard knocks him unconscious. Howard conditions him to think and act like a walrus.
What Can Be Said About 'Tusk'
The movie gets crazier by the minute and offered some chillingly weird scenes that gave people who watch it goosebumps. Personally, the acting was good, as people would not notice if actors do anything wrong, as long as they look like they are playing the character, and it had good effects and costume design. The story was trippy, and the ending was kind of odd, but as a horror fan, it did a good job of giving me something to see.
The movie did a great job at implementing an overall ridiculously funny plot while still tugging on the classic horror movie feels. People could be laughing but also cringing at the main character's miss fortunes. Definitely, a hard movie to sum up but if you're looking for a few laughs while also feeling horrified give this movie a shot.
Sources: YouTube A24.
Movie Review: Have A Hoppy Feel With 'Peter Rabbit 2: The Runaway'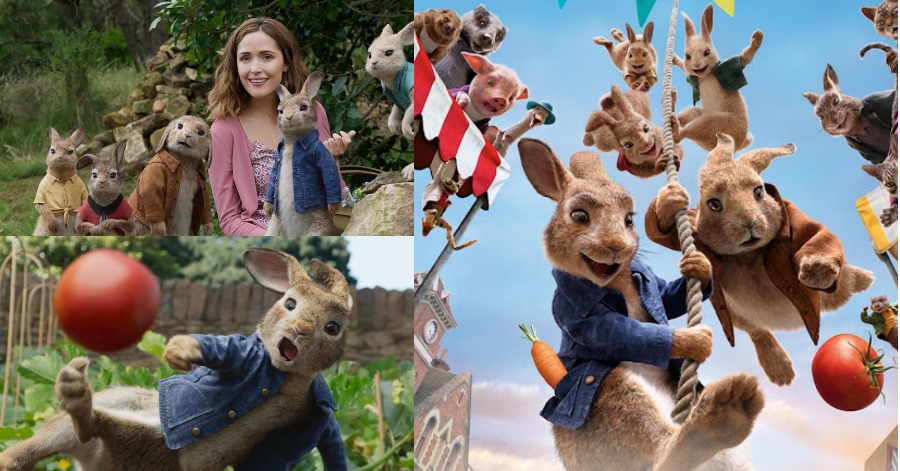 Peter Rabbit 2: The Runaway continues Peter Rabbit's feud with Thomas McGregor, his previous foe. In the sequel, Thomas marries Bea and begins a new life with the rabbits, who become their extended family. Peter Rabbit, on the other hand, is having trouble adapting to his new guardian, Thomas. Will Gluck's charming film examines the rabbit's uneasiness and leads Peter on a voyage of self-discovery. Peter Rabbit delights with his wits and punches, even with such intellectual concepts in the book.
The wedding of Thomas and Bea is the start of the story. The new couple adopts Peter and the other bunnies. Peter, on the other hand, is hesitant to accept Thomas as his new dad. Bea is working on a children's book about Peter and his pals' adventures. The book is published by Thomas, and it is an instant success. Peter, on the other hand, feels dissatisfied with his character's representation in it. He sees himself as a hero, not a mischievous bunny.
Nigel Basil-Jone, a London-based publisher, writes Bea a letter expressing his interest in publishing her work internationally. Bea, a budding writer, can't say no to the opportunity, and the couple ends up at Nigel's London office. They explore the possibility of a sequel book as well as a variety of additional marketing options. Nigel, on the other hand, entices Bea with a huge billboard of the Peter Rabbit movie in order to seal the sale. The bunnies and the couple are enthralled, but Peter is not. Peter sees the billboard as a stain on his Hero Image since it portrays him as an obvious evil.
A dejected Peter wanders the streets of London when he encounters Barnabas, an elderly rabbit thief who inspires Peter to follow in his footsteps as a thief. It sets in motion a negative connection for Runaway Peter. He begins to consider the "baddy-baddy" picture that everyone has of him.
This sequel, unlike 2018 original, is a lively and exciting adventure film with delightful action-heavy moments and a remarkably consistent stream of humor. Peter Rabbit 2: The Runaway, directed by American Will Gluck, is extremely self-aware, while not having the same British charm as the original novels. Corden reprises his role as Peter, and the film emphasizes on several occasions that his voice irritates some—a critique that was frequently leveled at the previous film. Furthermore, the entire story revolves around the idea of a massive Hollywood adaptation of a successful series of children's books, while ignoring what made the novels so popular in the first place. Everything is extremely cinematic.
What I love about this movie is despite the fact that it should be applauded for making fun of itself, the film is nonetheless guilty of the crime it is spotlighting. It is, nevertheless, amusing and never fails to hold your interest. It's also a film that the whole family can enjoy, but some of the comedic violence might be too much for younger audiences. Also, this sequel deserves credit for improving on the previous film's shortcomings with big doses of self-deprecating comedy. What's more lovable is these adorable bunnies!
By the way, here are some interesting facts you should know about this movie:
James Corden returns as Peter Rabbit
There's a gang of adorable Beatrix Potter characters
More live-action and top-notch CGI
A brand new villain
We're getting out of the garden!
An English setting but shot in Australia
A happy ever after is guaranteed
This movie is sure to be enjoyed by both kids and adults alike.
Sources: Odeon , Common Sense Media