(Video) TikToker Shares A Video, Biduanita Saloma's Last Appearance In 1983 Movie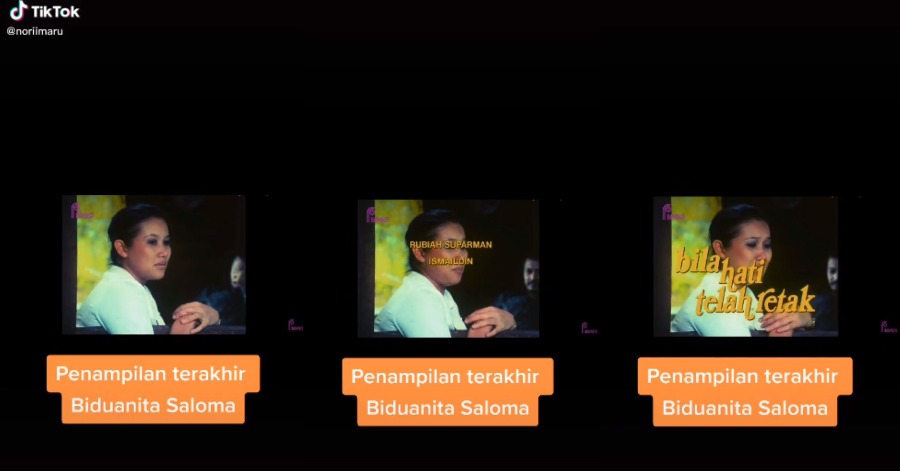 'Bila Hati Telah Retak' is actually a Malay film published in Malaysia in the year of 1983. The film was published in the form of a color film and it was first shown in cinemas nationwide in the same year of 1983. The film, features Rubiah Suparman, Ismail Din, and many more talented actors and also actresses. It is one of Malaysia's iconic films.
Other than being one of the iconic films ever made in Malaysia, this particular film also features the final appearance of Biduanita Saloma. This is what makes the film so special. Saloma was indeed a Singaporean singer, film actress, great trendsetter, and also a fashion icon who became well known in the late 1950s. Many people sure love to hear her sing
In the film, Saloma also sang a song that is titled 'Bila Hati Telah Retak' and it was probably one of the saddest songs ever made if the listeners really understand the lyric and the meaning of the song. Looking at the comments section, a lot of netizens missing to watch this type of film on television because it does really relates to what happens in real life.
Sources: Edy Ramanov.
The Influence of Climate On Malaysia's Mass Flowering Phenomenon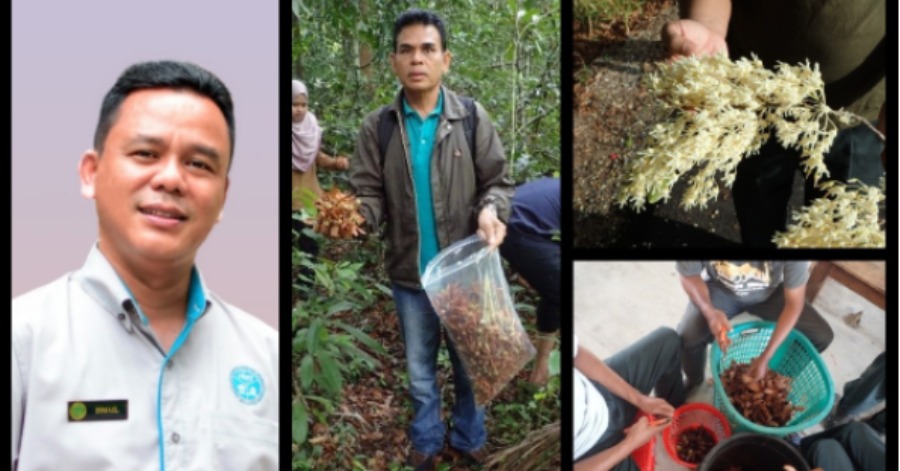 KUALA LUMPUR, Sept 21  – Prolonged drought and minimum daily temperature are the factors that trigger intermittent mass flowering in the country, according to a Forest Research Institute Malaysia (FRIM) study.
FRIM director-general, Dr Ismail Parlan, said the FRIM field research station (SPF) in the Pasoh Forest Reserve, Negeri Sembilan has been studying flowering cycles since 2001 under a seed and seedling distribution monitoring project.
He said the study was with the Smithsonian Forest Global Earth Observatory (ForestGEO) in the US and National Dong Hwa University (NDHU) in Taiwan.
"The study showed the phenomenon occurred irregularly, between one to 10 years, and was recorded in 2002, 2005, 2009, 2010, 2012, 2014 and 2019.
"There is a hypothesis that the phenomenon is a strategy by the plants to maximise the survival rate of seedlings," Ismail said in a statement.
He added that trees bloom abundantly at irregular intervals of two to 10 years, but the flowering cycle of dipterocarps is five to seven years.
Ismail said profuse blooming in Southeast Asia led to over 80 per cent of the canopy being covered in fruit and over 50 per cent for a mature tree that may flower over three or four months.
Meanwhile, Perlis's SPF Mata Ayer manager, Ahmad Fauzi Mohd Shariff, said that in February 2017 mass flowering occurred among the Shorea roxburghii (dipterocarp species) in northern Kedah and Dipterocarpus rigidus seeds were collected.
Aside from this, the Parashorea sp (dipterocarp species) at the Chalok Forestry Training Centre, Terengganu bore a lot of fruit and seeds were collected in April for germination at SPF Mata Ayer.
This year, mass flowering was followed by mass fruiting for 50 – 60 per cent of the dipterocarps at the FRIM campus in Kepong, Kuala Lumpur and the seeds were collected by FRIM's Seed Technology Laboratory for cultivation.
FRIM's research into the phenomenon was presented at the second Greening Malaysia Campaign webinar series themed 'Mass Flowering of the Malaysian Rainforest: Capitalising on the Event for Mass Production of Planting Materials' on July 30.
Co-organised with the Ministry of Energy and Natural Resources (KeTSA) and The Habitat Foundation, it saw the participation of almost 1,200 people from countries like Thailand, the Philippines, Indonesia, Japan and Australia, and was followed by 3,058 people on Facebook Live.
Sources: BERNAMA
(Video) Owner Made His Adorable Pet Cats To 'Open Their Own Shop'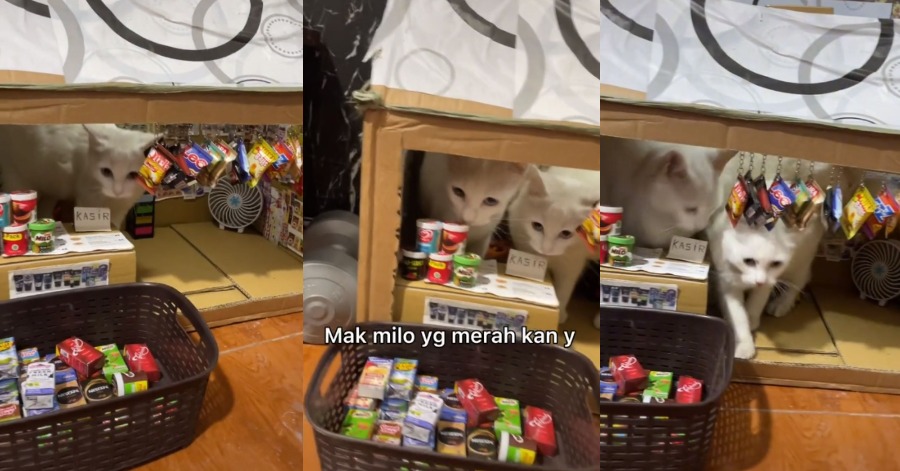 Having cats as pets in your own home would definitely be something that would help you a lot emotionally especially during this Movement Control Order (MCO) period where we have to just stay safe at home. According to research, pet cats could help to lower stress and also anxiety. This is because cat owners all around the world actually really know how one session of petting or even playing with their cat can turn a very bad day into a good one. This is great.
That is what has been done by a particular cat owner with his pet cats. As can be seen in a posted video on the TikTok app that went viral, the cat owner made his adorable pet cats that are white in color open their own shop. It can be seen that the cat owner interacts with his pet cats as if the cats are running the shop selling items for him at the shop.
The posted video is indeed very cute and heartwarming to see. The cuteness of the cat could not be resisted by many people who watched the video. The cat owner made a conversation between him and the cats as he wanted to buy milo from the shop. Looking at the comments section, many netizens enjoyed the video and think the video is lovely.
Sources: TikTok Randy.
These Are So Cute! 9 World's Rarest And Most Expensive 'Funko Pop!' Figurines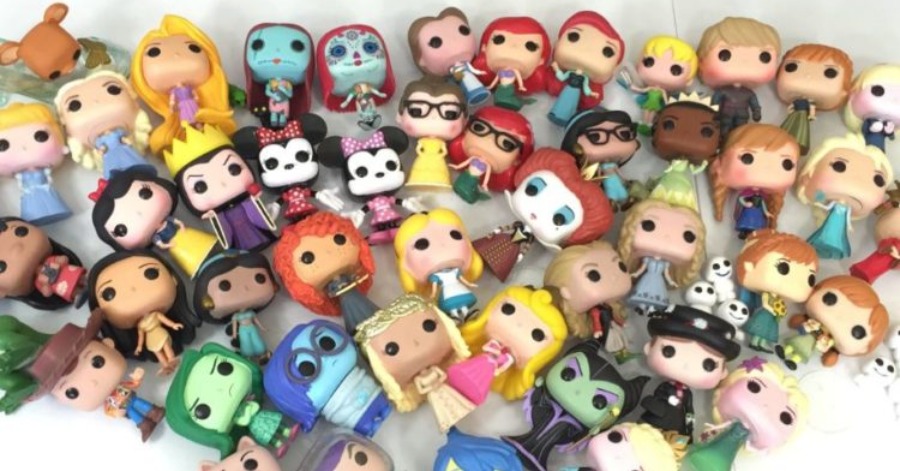 Funko Pop! collectible figurines have become increasingly popular among collectors of all ages since their debut at Comic-Con in 2010. Overall the years, Funko has developed a slew of figures based on pop-culture allusions. The variety of Funko collectibles currently accessible is a distinctive feature that represents their lasting popularity. Some Funko Pop! figures, like most collectibles, are extremely rare and valuable. Some people just got to have them all.
Most of the time, we can assume that items released for exclusive events with extremely limited availability will be most likely to go up in value, it doesn't take a psychic to figure out that a 1 in 50 rare Freddy Funko figure is going to be worth something in a couple of years, especially if there is a chance flippers will get their hands on one. But if you have been collecting for a while, then chances are you have seen an item soar in value that's taken you by surprise.
1) Dumbo (Clown Paint) – $6,160 (RM25,826)
In the year of 1941, Walt Disney Productions released an animated fantasy film known as Dumbo. It inspired the Dumbo (Clown Paint) figurine. In 2013, only 48 pieces of this figurine were released at the San Diego Comic-Con. Today, this vinyl piece retails for about $6,160 and is a treasure to add to your collection.
2) Frankenberry Freddy Funko (Glow in the Dark) – $6,400 (RM26,832)
Frankenberry was first released at the 2011 San Diego Comic-Con. Initially, it retailed for as little as $725, but today, it costs about $6,400, with offers going up to $8,000. This figurine has an attractive pink color found in the Franken Berry cereal that is readily available in the stores, especially around Halloween.
3) Freddy Funko as Venom – $7,170 (RM30,060)
This figurine was released on 20th September 2019. Only 24 pieces were made, and they were issued to random people as a part of Funko Fundays. The estimated selling price for each is $7,170, but you might have to shell out up to $9,000 to get it.
4) Superhero Stan Lee (Red Metallic) – $7,570 (RM31,737)
Stan Lee Red Metallic was created in honor of real-life Hero Stan Lee, who passed away towards the end of 2018. Lee was an actor who featured in many Marvel Cinematic Universe films. Over the years, many figurines have been made in his honor. However, none of them is as rare and pricey as the Stan Lee Superhero Red Metallic variant. Its worth is about $7,570, and if it is autographed by the legend himself, it would cost even more.
5) Freddy as Boba Fett (Red Hair) – $7,630 (RM31,988)
The Boba Fett with red hair figurine was released in 2014. In this variant, Freddy is dressed as Boba Fett from Star Wars. Only 24 pieces were released, and the estimated selling price of each is $7,630.
6) Clockwork Orange – $8,190 (RM34,336)
Only 12 Clockwork Orange figurines were made. The pieces were given to the very important people at Funko. Each of them has a number and is signed by Brian Mariotti. The estimated retail price for these rare pieces is $8,190 each.
7) Freddy as Jaime Lannister (Bloody) – $9,980 (RM41,841)
Freddy as Jaime Lannister is the third priciest and rarest Funko Pop ever. It was inspired by the fantasy drama television series known as Game of Thrones. Bloody Freddy made his first appearance at the 2013 San Diego Comic-Con. To get this figurine in 2021, you have to be willing to dish out an estimated $9,980. The price was about $3,410 three years ago but has since shot up. As it is one of the rarest items, some sellers are asking for over $30,000 for this piece.
8) Freddy as Count Chocula (Glow in the Dark) – $10,000 (RM41,924)
Freddy Count Chocula Glow in the Dark is one of the rarest Funko Pops of all time. This figurine was first released at the 2011 San Diego Comic-Con. In this variant, Freddy is dressed as a vampiric cereal mascot. Freddy Count Chocula Glow in the Dark and costs about $10,000. There are only 12 units of this figurine globally.
9) Clockwork Orange (Glow in the Dark Chase) – $13,400 (RM56,179)
The Clockwork Orange Glow in the Dark Chase is the most expensive Funko Pop in 2021. When Funko announced its release a few years back, collectors went wild with excitement. Some collectors have been lucky to get a hold of the most expensive Funko Pop ever, while others are still doing their best to get one. The Clockwork Orange GITD is one of the most sought-after Funko Pops, and it goes for an estimated price of $13,300. Is your dream to get a hold of the most expensive Funko Pop in the world? To get it, you have to work very hard and be willing to part with over $13,000. Alternatively, you can look for other rare and expensive figurines to add to your collection.
Sources: Legit.