(Video) Turn Anxiety Into Confidence With Tom Hardy's 4 Rules!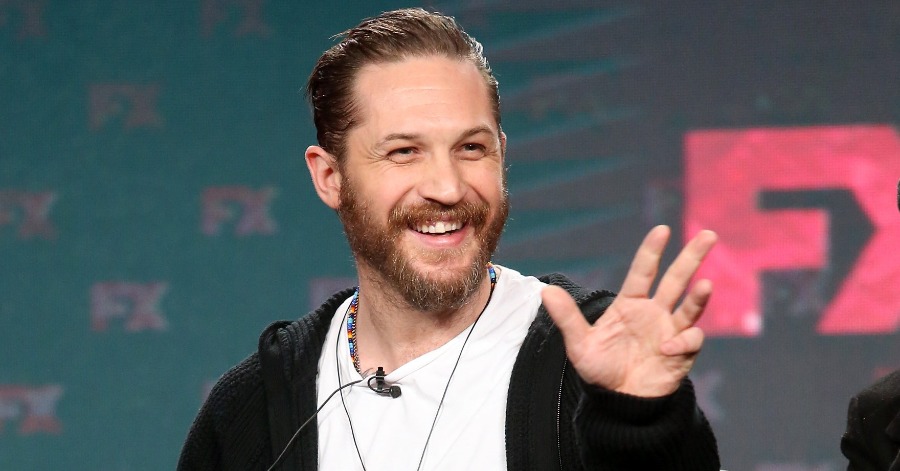 Not all butterflies in your tummy mean a good sign. At some point, we all tend to experience this uneasy or tense feeling when we are worried or fearful. For instance, you could be scared and nervous about taking an exam, a medical test, or a job interview.
Sometimes we can get anxious when meeting people too. Being anxious can be a normal thing but for some people, they find it difficult to control it because they're just anxious about almost everything!
Here are some symptoms of anxiety:
Nervous, restless, or tensed
Sweating
Increased heart rate
Breathing rapidly (hyperventilating)
Feeling weak or tired
Experiencing gastrointestinal (GI) problems
Trouble concentrating or thinking
But did you know that you can turn that weakness into a strength? Tom Hardy, in full Edward Thomas Hardy, is a British actor who was known for his striking good looks, idiosyncratic personality, and cerebral performances in both cult films and mainstream blockbusters. Tom faced social anxiety while he was growing up and despite that, he somehow transformed himself into a full confident figure. If you would like the same confidence, follow Tom's 4 simple rules on how you can turn your anxiety into confidence in any situation.
1. Be willing to polarize
The first step Tom takes in the process to be confident is by not making everyone like him. Tom accepted the fact that eventually, some people will not like him. During an interview question about 'what kind of snack he would be', Tom said he would be a bag of twiglet. The way he explained it is so strong. Whether someone likes him or not, he is who he is and nothing would change that. Rather than having no impression, this mindset gives someone a strong impression of you.
2. Allow yourself to have authentic reactions
Every time we meet someone new, we always hope that they would like us. But with Tom's method, it's the total opposite which to see if he likes that person! Be genuine and react to others depending on their actions. Often it is easy to do this among our friends but when it comes to impressing someone, they lose that authenticity. Signs of these are like laughing awkwardly at bad jokes, pretending that a boring conversation is interesting, and smiling even when they are insulted. To get around this, stop that thought of whether people like you but make it into if you like them. This will boost your confidence instead of making it feel like a try an error thing.
3. Stop trying to look flawless
Like it or not, every one of us has flaws because we are after all human! During an interview, Tom openly admits that he's soft and sacred, which most people would hesitate to admit. Tom's fear hasn't completely dissolved but he's learning confidence while experiencing fear. Admitting your flaws shows that you're being very honest and straightforward. By doing so you have two benefits: people will sense that you are being original and not faking into somebody you are not and two, by sharing your flaws, you will slowly build confidence in yourself. You eventually avoid the shadow rule which is hiding parts of yourself for being more acceptable to people.
4. Prioritize your own comfort
When you feel comfortable, I tell you, your confidence level will just kick it. Some people try to blend in by doing what others do. This, however, makes you feel more nervous because you would keep asking yourself if you're doing it right. By prioritizing your own comfort, it shows that you are not focused on other people's approval
Apart from Tom's method of dealing with anxiety, here are some other ways you can treat anxiety:
Meditation
Staying active and exercising
Eating healthy
Getting enough sleep
Journaling
Practice breathing
Avoid unhealthy habits like alcohol or smoking
It is absolutely okay to feel a little anxious. Sometimes that anxious feeling turns out to be something good. But bear in mind too much of it can affect your lifestyle and eventually your health. Anxiety is not a weakness. With it, you can turn it into the platform of your confidence, just like how Tom Hardy did!
Sources: Charisma On Demand, Mayo Clinic, Healthline
(Video) Throw Bag Can Saves Drowning Victim? This Is How To Use It!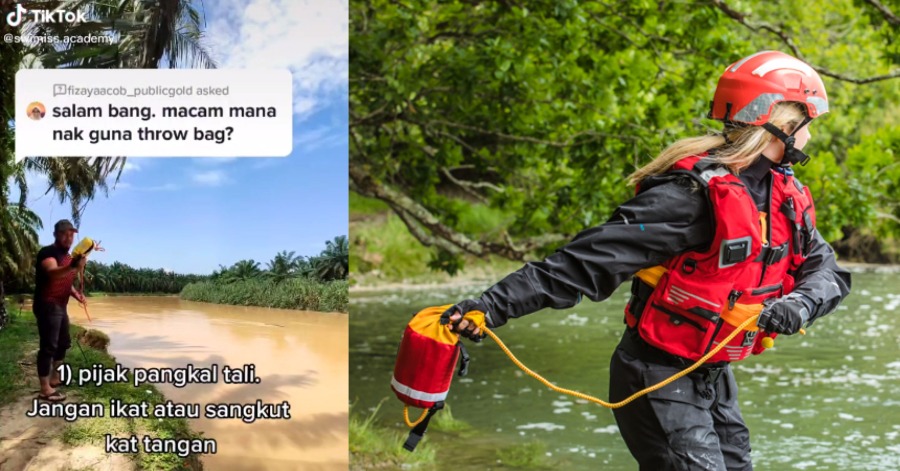 A throw bag is actually a rescue device with a length of rope stuffed loosely into a bag so it can pay out through the top when the bag is thrown to a swimmer. A throw bag is the standard rescue equipment for a lot of outdoor river recreational activities. It is used to rescue someone who is swimming or even drowning down a river, but it is also can be used for gear retrieval and for climbing during portages. There is indeed so much usage of a throw bag.
In a posted TikTok video that went viral, this TikToker that goes by the name 'Teacher Hadi' has generously shared with all the netizens the knowledge that he has on how to use the invention of throw bag to save drowning victims in a river. This throw bag is easy to use but you also have to know the correct way to use it so that it will not harm you.
Simple steps on how to use throw bag:
Make sure you step on the end of the rope that got connected to the throw bag. Do not tie a rope or wrap it around your hand because it might be dangerous. Make sure you are safe before you could save others.
Throw the throw bag towards the drowning victim. If the victim manages to catch the throw bag, pull the throw bag with the victim quickly to safety. If the victim does not manage to catch it, pull the throw bag quickly and throw it again towards the victim. Usually, victims will manage to catch the throw bag because the drowning victim will try to grab anything that is near them so that they can be saved.
Sources: TikTok Teacher Hadi.
Zynga Captures Animal Fun In Upcoming Mobile FarmVille 3 Title Sneak Peek Video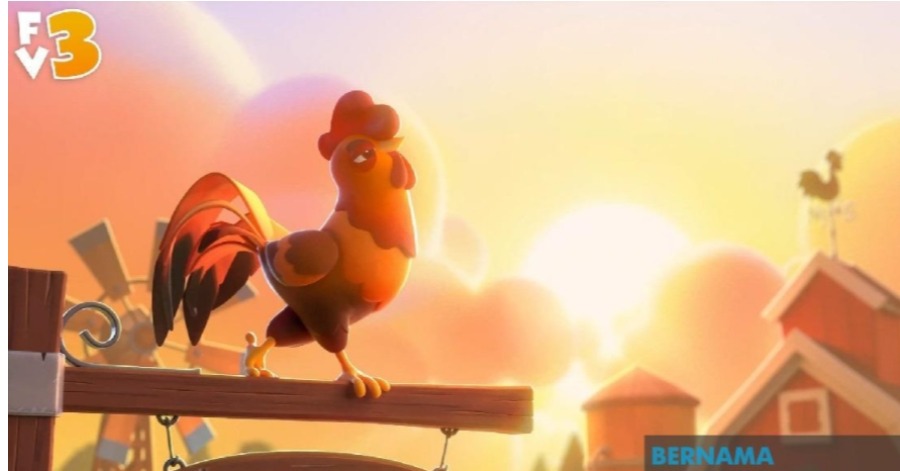 KUALA LUMPUR, Sept 21 — Zynga Inc, a global leader in interactive entertainment and creator of the popular FarmVille franchise, has unveiled a sneak peek video for its upcoming mobile title, FarmVille 3, capturing the fun and affectionate interactions among animals such as cuddly sheep and dancing cows as they excitedly await their new farm owners.
Since it launched in 2009, the FarmVille franchise has continued to roll out fresh new ways for players to experience the games, including FarmVille 2: Country Escape and FarmVille 2: Tropic Escape.
According to a statement, one of the new gameplay features in FarmVille 3 will be the breeding and nurturing of adorable baby animals from more than 150 unique varieties, including horses, pigs, alpacas and arctic foxes.
The 20-second preview video opens with a family of cows rejoicing over the arrival of their calf and continues with a lamb jumping with excitement as it is engulfed in love by its parents. A montage of lovable animals can be seen in the beautifully crafted countryside where they interact with friendly farmhands and their surroundings, bringing the entire farm to life.
Fans now can share the excitement and delight for FarmVille 3 with fun social features, including Zoom backgrounds and animal selects with fun facts.
Founded in 2007 and headquartered in California, Zynga has a mission to connect the world through games.
With massive global reach in more than 175 countries and regions, Zynga has a diverse portfolio of popular game franchises, including CSR Racing™, Empires & Puzzles™, Hair Challenge™, Harry Potter: Puzzles & Spells™, High Heels!™, among others.
For more information, visit www.zynga.com.
Sources: BERNAMA
(Video) Meet 'Lala', A Penguin That Goes Shopping In Japan!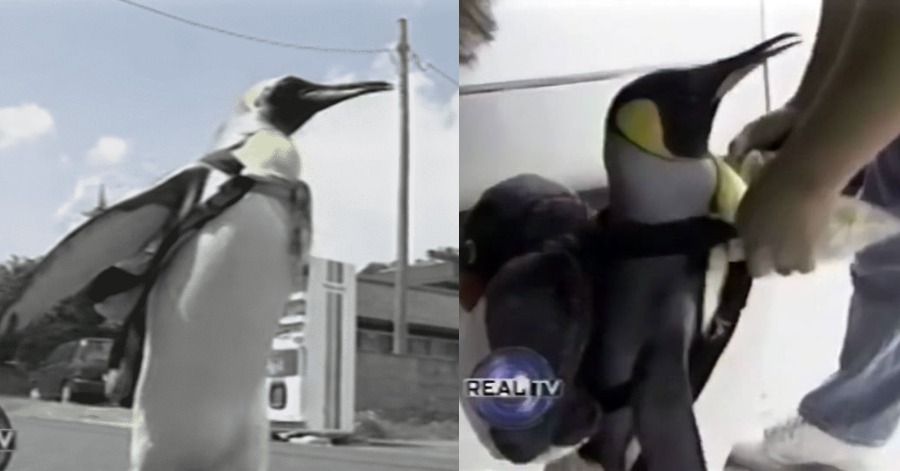 For a variety of reasons, we adore our pets. They give us hugs and kisses. They're really cute. They keep us on our feet. But, maybe most significantly, they're the finest comedians on the planet.
Most common pets would be dogs, cats, hamsters, and birds but have you ever considered a penguin as a pet? While many people believe penguins to be incredibly lovely, few of us would dare to keep them as pets in the appropriate circumstances but not for this family.
Meet LaLa, a rescued king penguin that became part of the Nishimoto family, who also became such a local attraction that journalists from all over the world tried to contact them and interview them. Recorded by Real TV in the 1990s, a lovely video showed the penguin walking from his home to the local market all by himself, bringing some fresh fish for himself and his human family.
When the documentary was made, LaLa, who was approximately ten years old at the time, was said to spend his days in a dedicated air-conditioned chamber in the house and roaming the streets of his town. After a fisherman spotted him entangled in a fishing net with a damaged beak and wing, the penguin was adopted by the Nishimoto family. When the guy returned from his fishing expedition, he gave the bird to the Nishimoto family, who cared for him and nursed him back to health. LaLa got connected to his new human family during this period and refused to leave them even when he was well enough to do so. That's sweet, isn't it!
As a result, the Nishimoto family chose to keep LaLa with them and made the necessary adjustments so that she could live comfortably in their house. They even put up a refrigerated chamber for him under their house because Japan's temperature is so different from that of the frigid Antarctic where he grew up. He soon began joining them to the local market, which he enjoyed so much that he continued returning. The family decided to put a little backpack on LaLa and teach him how to acquire fish from the market on his own after recognizing his interests.
He was well-known in the town he resided in, and the way he'd travel to get to the fish store was dubbed the 'lala-chan road,' and people would spray water on it on hot summer days to keep his small feet from burning on the pavement. If you're wondering how the penguin consumes fish from the store without paying, the owner's family would go to the fish business and pay the penguin's bill. LaLa lived on for 10 years with the family until he died of old age in 1996.
Now that's one interesting pet to keep but hey, don't go looking for this furry creature okay!
Sources: Up Worthy, Yeehaw Nation