(Video) Want To Customize Template For Presentation? Try This Website!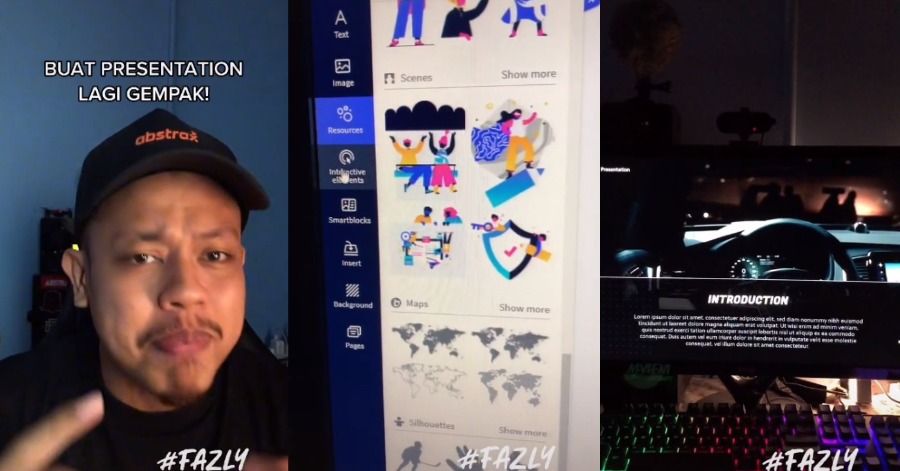 A template for any presentation would definitely be a silent and also powerful engine that works in the background, making it easy to create good-looking and brand-compliant slides in a timely manner. A very defined presentation template file needs a defined Master slide, theme fonts, a custom color scheme, and also formatted slide layouts.
These templates could help many people to present the best presentation they could ever do in their life. The most memorable presentations are those that inspire the audience. They are actually the ones people remember long after a conference or presentation is over because of their stunning design, creative elements, or presenter's delivery.
Try this simple method to get numerous variations of the template for your presentation:
Go to a website that is called 'genial.ly'
There are so many categories of presentations template that you can choose like infographics, interactive images, and many other useful others.
After choosing the categories, you could go crazy about selecting the different variations of templates.
You can also change the template that you have chosen according to your own presentation like the type of font, the size of the font, images used, charts, and others.
You can also have a preview of any templates on the website before you decided on which one to use.
Sources: TikTok Fazly Azali, Genially
Netflix Sets $5.4 Million Chadwick Boseman Scholarship At Howard University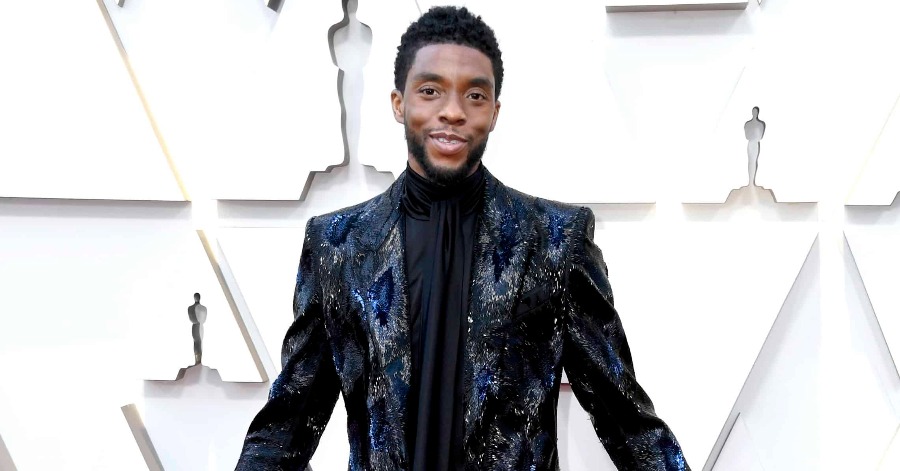 Chadwick Boseman, the star of the revolutionary superhero picture "Black Panther," a royal actor embodied a long-held desire of African-American viewers. Black Panther was the first superhero film to be nominated for an Academy Award for Best Picture. He also appeared in Captain America: Civil War, Avengers: Infinity War, and Avengers: Endgame as the same character. A sequel was in the works and was intended to be released in 2022, with Chadwick Boseman poised to reprise his role.
Besides being the well-known T'Challa and despite being unwell, Boseman proceeded to film for Netflix's Ma Rainey's Black Bottom and Da 5 Bloods. His final recorded role is in What If…?, a Marvel animated series that premiered on Disney+ in August. Boseman was rewarded with a touching tribute at the end of episode 2 after lending his voice to roughly half of the first season's episodes. Sadly, last year, Chad died at age 43 after a long and secretive battle with colon cancer. Despite his death, he is still remembered today by lots of people around the world.
In honor of the late Chadwick Boseman, Netflix and Howard University have teamed up to create a $5.4 million scholarship. Netflix and Howard University are teaming up to create a $5.4 million scholarship in the late actor's honor, according to ET Canada. Boseman earned a Bachelor of Fine Arts in directing from the HBCU in 2000 and remained involved with it throughout his entire life. The Chadwick A. Boseman Memorial Scholarship will award entering College of Fine Arts students with a four-year, full-ride scholarship, according to a statement released by the university.
In a statement released by Netflix, Howard University President Wayne A.I. Frederick, M.D. said, "It is with immense pleasure and deep gratitude that we announce the creation of an endowed scholarship in honor of alumnus, Chadwick Boseman, whose life and contributions to the arts continue to inspire." "Chadwick's love for Howard, his enthusiasm for storytelling, and his commitment to support future generations of Howard students are embodied in this scholarship. I am grateful to Chadwick's wife, Mrs. Simone Ledward-Boseman, for her unwavering support and partnership, as well as Netflix for this significant donation.
Ledward-Boseman said they wish to support as many students as possible by removing the financial barrier to education. She also characterized the scholarship as an opportunity for young artists to pursue further learning. Students who earn the award will have shown a drive for success, leadership, respect, empathy, passion, and remarkable artistic skills "reminiscent of Boseman," according to the institution.
Howard University's College of Fine Arts was renamed in honor of Chadwick earlier this year. In May, the university announced that the facility had been renamed the Chadwick A. Boseman College of Fine Arts, prompting a flood of congratulations from students, professors, and former co-stars. The highly anticipated sequel movie Black Panther, Black Panther: Wakanda Forever, is expected to pay tribute to Boseman in a similar fashion. The film will be released in 2022, and, like his alma mater, will pay respect to the outstanding actor and his illustrious history.
Sources: Screen Rant, The Guardian
(Video) Try These 3 Best 'Sotong Celup Tepung' In Terengganu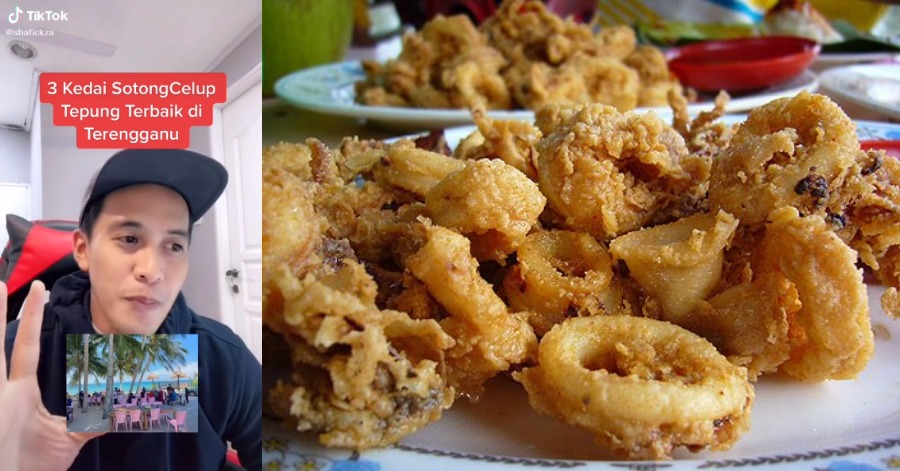 Terengganu is a sultanate and constitutive state of federal Malaysia. The state is also known by its Arabic honorific that is Dāru l-Īmān. The coastal city of Kuala Terengganu which stands at the mouth of the broad Terengganu River is both the state and also royal capital as well as the largest city in Terengganu. There are so many islands that are located close to the coast of Terengganu state, such as the Perhentian Islands and also the Redang Island. Amazing.
Other than all of that fascinating facts, there are also other things that make Terengganu stands out from the rest. One of them would be that Terengganu has the best places that sell 'Sotong Celup Tepung' that a lot of people enjoy. According to a video that went viral on TikTok posted by a user called Shafickza, stated 3 best 'Sotong Celup Tepung'.
1) Sotong Celup Tepung Pok Nong
This is said to be the best Sotong Celup Tepung in Terengganu. The shop also went viral because many people love the Sotong Celup Tepung there. People literally would willing to wait even in a long queue just to have a taste of their own Sotong Celup Tepung. They serve only delicious and also fresh squid.
2) Sotong Celup Tepung Pantai Penarik
For this place, the taste of the Sotong Celup Tepung is quite average. The factor that really stands out would be the scenery and also the beautiful view there. People love to go there and just enjoy the Sotong Celup Tepung and the view. They also love to have their own moment to OOTD there.
3) Firdausy Seafood Corner
The Sotong Celup Tepung sold here is very affordable. It would be such a breeze to eat Sotong Celup Tepung here because the place is not crowded and the price is better there.
Sources: TikTok Shafickza.
(Video) Check Out The World's Loneliest House In Iceland!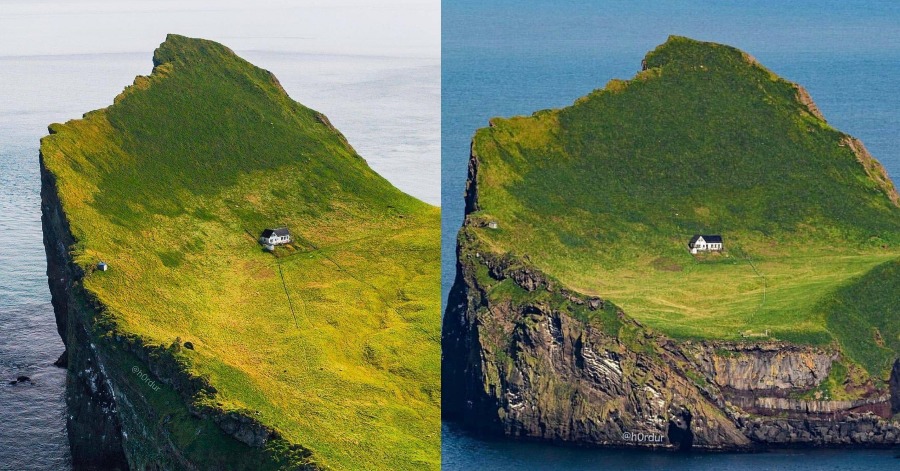 What could be the world's loneliest mansion, which has lain unoccupied on a small barren island for nearly 100 years, is shrouded in mystery. The single white building located on the edge of a green hill on Ellidaey, a little island south of Iceland, has been photographed.
If you are a true introvert who enjoys isolating yourself from others in order to immerse yourself in your own world, then there is no better spot for you than this house. It is located in the midst of the sea on the desolate island of Elliaey in Iceland. It is a long way from human settlement and is dominated by the great ocean's roars.
Imagine yourself alone in the great nothingness, with a stack of books, the chilly air, and the sound of the waves. Are you looking forward to it? Or would you be terrified? It's no surprise that the nights here may be extremely spooky. That, too, can be an adventure.
The secluded property was allegedly created by a billionaire who planned to relocate there in the event of a zombie apocalypse, according to rumors. Some even claimed that the house was a Photoshopped photograph and that it did not exist. The isolated white house really exists, and it is located on the island of Elliaey, a remote island off the coast of Iceland. Despite the fact that the island is now completely desolate,
According to sources, five families lived on this island roughly 300 years ago and made a living by growing cattle, hunting, and fishing. The last people are known to have lived on the island left in the 1930s. The island has been abandoned since then. And the only house that still stands there is the world's most lonely. The mansion on the island was built in the 1950s by the Elliaey Hunting Association. There is no power, running water, or indoor plumbing in the residence. The hunting association, however, still owns and operates it privately. The island is 110 acres in size, making the hunting lodge even more exclusive.
How to reach the island?
From the mainland, a boat can take you to Elliaey island. The island is accessible by boat from Heimaey's main island. However, if you're interested in remaining here, you won't be able to do so just yet. You can only remain here if you are a member or a close friend of a member of the Ellidaey Hunting Association. Even if you can't stay the night, a visit to the island is an adventure in and of itself.
Well, it can be that bad, isn't it? A house on a remote island, what could possibly go wrong? Wait till you see the map, it literally like in the
On the island, there is no power, running water, or indoor plumbing. The residence does, however, have a sauna that is fed by a rainwater collection system. The island is a protected area and a wildlife reserve.
Sources: Curly Tales, Times Now News, Ryan Trahan,News.com.au