(Video) 'Why Should We Hire You?', Tackle The Question With These 4 Answers!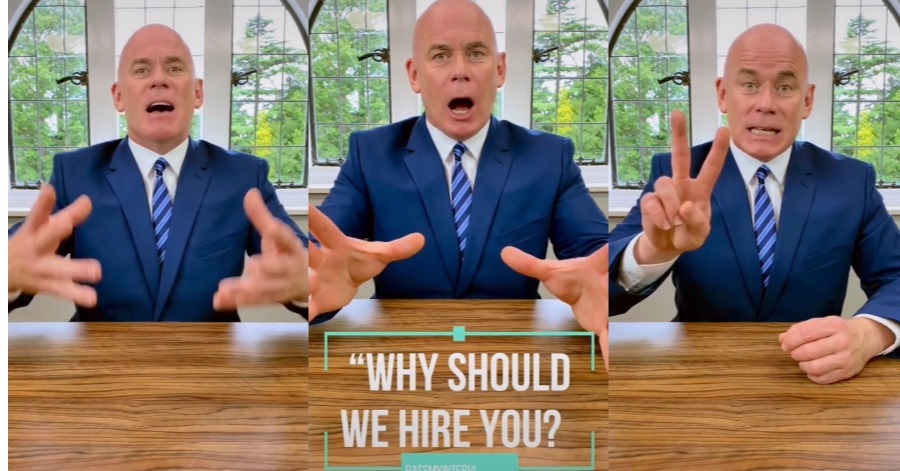 One of the trickiest questions during an interview session is when the interviewer asked why they should hire you. Like it or not, you cannot escape this trick question unless you are lucky enough that they left this question out. This question can be either get you to the job you want or it can make you wave goodbye.
Often interviewees respond to these questions with 'you can hire me because I am smart, qualified and I want this job'. The interviewer doesn't need you to boast of your qualities because you have already started your qualification in your resume. They want to hear something else or your character and abilities that make you fit for the position.
Here are 4 ways you can respond to this trick question during an interview.
You can hire me because I am a very fast learner- This means that you will be able to join the team and get hold of everything that is being taught in a very short time.
You can hire me because I have an amazing track record of achievements- This means you'll be able to contribute to the organization by giving them a good reputation.
You can hire me because I always put the need of my team first- This means you are a supportive co-worker and someone who play a good role in the team
You can hire me because I am somebody who embraces changes- This shows that you're adaptive to changes. No matter good or bad, you adapt to the situation positively.
Don't panic when you hear this question. Stay calm and speak with confidence. Using these 4 incredible reasons, I guarantee you can win over your interviewer just like that!
Sources: TikTok Career Vidz
Food Review: Crispy And Creamy, Try These Local 'Aiskrim Goreng' In Ampang!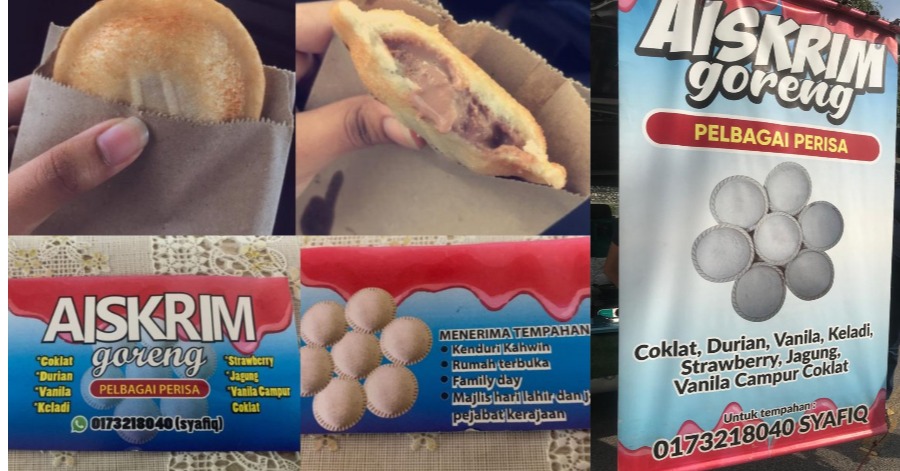 From classic vanilla to durian to sea salt, the flavours of ice creams are just endless. Who doesn't love ice cream? Cold and creamy, it is enough to relish the heat and to satisfy our taste buds at any time. We are well versed with the cold version of ice cream but have you thought about fried ice cream?
Yes, you heard that right! Fried ice cream is a popular dessert served in Asian eateries. Despite this, some people attribute its origins to non-Asian cultures such as American, Mexican, and even Polynesian. Whoever invented it, kudos to them for making such a delicious treat. If you've never had fried ice cream before, it's ice cream that's been frozen solid under extremely cold conditions, then coated with bread crumbs, pastry, or a batter of some form, and fried briefly to cook the exterior to a golden brown. But what makes it so delicious and well-liked by the masses?
Speaking of fried ice cream, here's one I tried after the lockdown and it brings me back to the good old times. The odd thing about this fried ice cream is the person does the business using only his car. With a mini stove and icebox to store the frozen delicacies, Mr Syafiq runs his business around the Ampang area.
There are about seven flavours sold. They are:
Vanilla
Chocolate
Durian
Yam
Strawberry
Corn
Vanilla mixed with Chocolate
It only takes about 3 minutes to fry this frozen treat and once done, it is packed in a brown paper bag for you to enjoy it. Not only that, you can even purchase the frozen version and fry them by yourself at home. It is super simple.
My favourite would be the chocolate flavour because why not! I love how this fried ice cream looks like it's something unique. Think about it. Ice cream and heat don't get along but this fried ice cream says otherwise.
I've tried ice cream with cakes but I feel they become too soggy if left for too long. This fried ice cream, however, has a thick coating that becomes golden brown, crispy and crunchy after frying. And I just love how you get the best of both worlds in one bite. You get the crispy, hot coating followed by the creamy, cold ice cream. It's just heaven! Also, the frozen cutlets look so adorable and easy to hold.
Mr Syafiq does not only sells them in his car but he also offers fried ice cream services for events. Booking fried ice cream for your function is gonna leave your guests awed for sure. You can find Mr Syafiq and his fried ice cream near Petronas Pandan Indah or near Tesco Ampang. If you can't find him, no problem, you can directly call or Whatsapp him directly at number 017-3218040 to find his whereabouts.
Trust me, you definitely don't wanna miss this amazing creation!
(Video) Japanese Troops Devoured By Crocodiles In 'Ramree Island Massacre'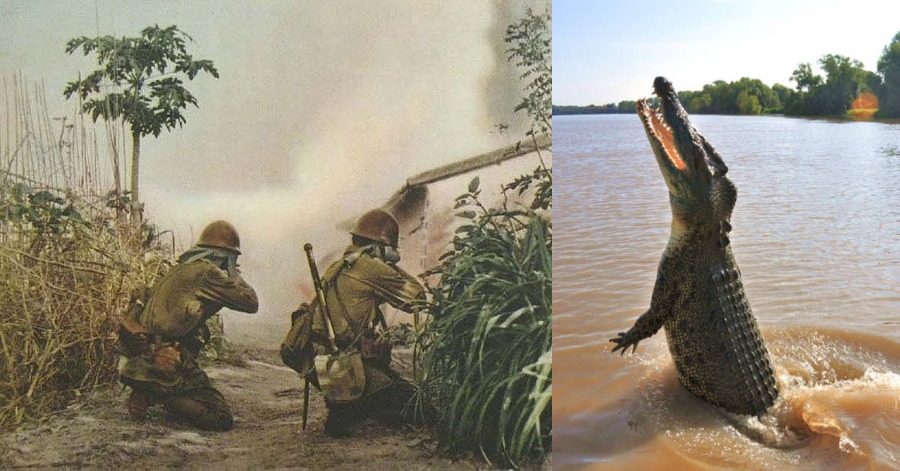 This particular incident of saltwater crocodiles devouring humans happened towards the Japanese troops occupying the Ramree Island in the Bay of Bengal during World War II in the early year of 1945. Those who had survived the battle reportedly did not fare well when they had to choose the doomed escape route across the crocodile-infested waters.
At the time, British forces needed an airbase in the area of Ramree Island in order to launch more attacks against the Japanese. However, thousands of the enemy troops held the island, causing an exhausting battle that went on for six weeks. The sides were stuck in a standoff until the British Royal Marines along with the 36th Indian Infantry Brigade outflanked a Japanese position. Maneuver split the enemy group in two and isolated about 1,000 Japanese soldiers.
The British then sent word that the smaller, isolated Japanese group should surrender. The unit was trapped and had no way to reach the safety of the larger battalion. But rather than accept surrender, the Japanese chose to make an eight-mile journey through a mangrove swamp. That is when things went from bad to worse. So horrendous. The mangrove swamp was thick with mud and it was slow-going. British troops monitored the situation from afar at the edge of the swamp. The British didn't pursue the fleeing troops closely because the Allies knew what awaited the enemy inside this natural death trap that is saltwater crocodiles are the largest reptiles in the world. Typical male specimens reach 17 feet long and 1,000 pounds and the largest can reach 23 feet and 2,200 pounds. Swamps are their natural habitat, and also humans are definitely no match for the crocodiles' speed, size, agility, and raw power.
The Japanese understood that saltwater crocodiles have a reputation for eating humans but they went into the mangrove swamp anyway. Soon after entering the slimy mudhole, Japanese soldiers began to succumb to diseases, dehydration, and starvation. Mosquitoes, spiders, poisonous snakes, and scorpions hid in the thick forest and picked off some troops one by one. Crocodiles appeared when the Japanese got deeper into the swamp. They are active at night.
Of the 1,000 troops who entered the swamp on Ramree Island, only a reported 480 survived. However, death toll estimates vary. What the British do know for sure is that 20 men came out of the swamp alive and were captured. These Japanese troops told their captors about the crocodiles. But exactly how many men died in the maws of the crocs remains unknown because no one knows how many troops succumbed to disease, dehydration, or starvation.
Sources: YouTube Simple History, History Of Yesterday, History Net.
(Video) Try These 7 Tips That Can Help You Have A Good Night's Sleep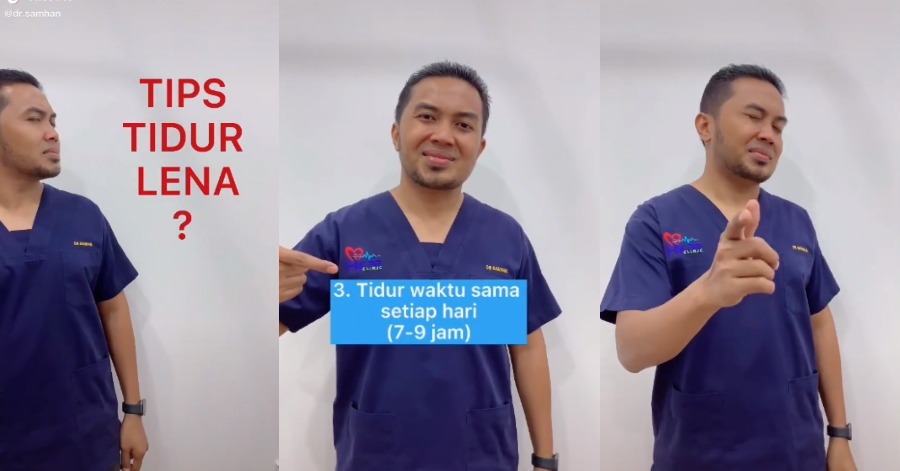 According to facts, adults need in total of 7-9 hours of sleep each night to stay in good mental and physical health, promote quality of life, and also avoid an increased risk of injury. If you are someone who keeps on thinking about all of the factors that can interfere with a good night's sleep such as work stress and also family responsibilities to the unexpected challenges, such as illnesses, it is no wonder that your own quality sleep at night is sometimes elusive.
It is understandable that these might be something that you cannot be able to control, and eventually interfere with your sleep. Because of that, you might want to adopt certain habits that could encourage better sleep for yourself. This is because a good night's sleep for everyone is just as important as regular exercise and also a healthy diet.
Tips to have a good night's sleep:
Make sure that your bedroom is quiet, dark, and also cold (less than 30 degrees Celsius).
Avoid eating 2 hours before sleep.
Have a strict schedule on how long you should sleep every day (7-9 hours).
Stop working 1 hour before sleep.
Learn any technique to calm down before sleep such as some stretching or even meditating.
Do not smoke, vape, or even drink alcohol.
Do not drink caffeine or coffee 4-6 hours before sleep.
Sources: TikTok Dr. Samhan.