Water Supply To Six Areas In Shah Alam Restored In Stages – Air Selangor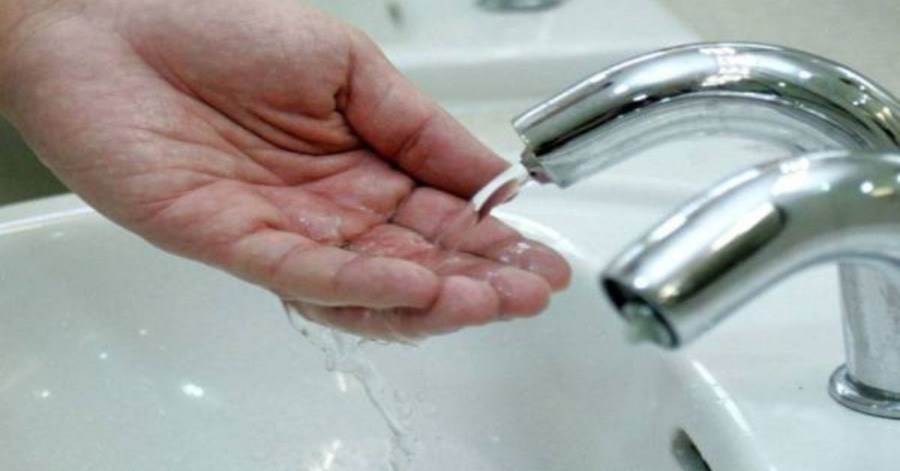 KUALA LUMPUR, Sept 24  — Water supply in six areas in Shah Alam, Selangor, affected by the unscheduled water supply disruption due to a burst pipe incident at Persiaran Perusahaan in Seksyen 23, has been distributed in stages from 6.15 am today.
Pengurusan Air Selangor Sdn Bhd (Air Selangor) Corporate Communications head, Elina Baseri, in a statement here said repair work on the burst pipe was completed at 6 am today.
However, she said the duration of the water supply recovery in the affected areas would vary, depending on the distance of the location of the consumers' premises.
"Water supply in the six affected areas is expected to be fully restored at 12 pm today," she said.
The areas affected by the unscheduled water supply disruption that began at 10 pm yesterday, were Seksyen 18, Seksyen 19, Seksyen 20, Seksyen 23, Seksyen 24 and Seksyen 25.
Consumers may refer to all of Air Selangor's official communication channels, namely the Air Selangor application, Facebook, Instagram, Twitter or contact the Air Selangor Contact Centre at 15300, while inquiries and complaints can also be submitted to the Help Centre via www.airselangor.com and the Air Selangor application.
Source: BERNAMA
Budget 2022: CUEPACS Seeks Rise In COLA Allowance For Sabah, Sarawak Civil Servants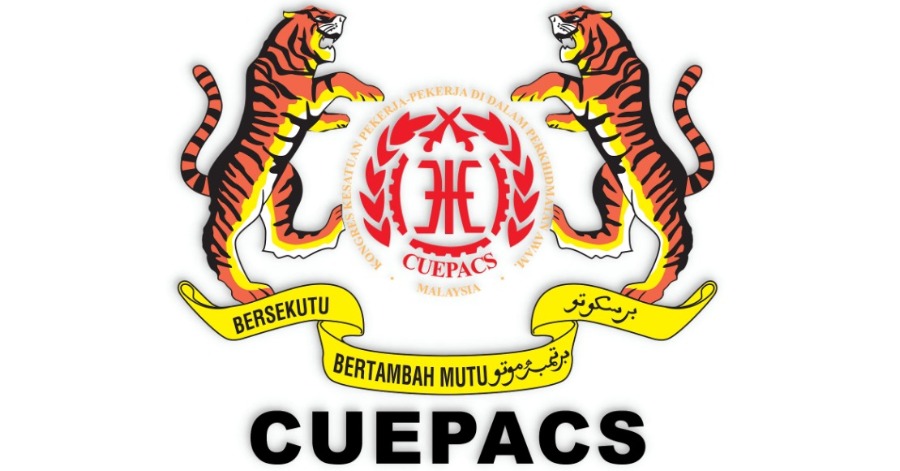 KUCHING, Sept 24  — The Sarawak Congress of Unions of Employees in the Public and Civil Services (CUEPACS) wants the government to consider giving an additional RM50 a month in cost-of-living allowance (COLA) to civil servants in Sarawak and Sabah in Budget 2022.
Its chairman Omar Bahrein Unin said this was especially important in tackling the rising cost of living in the two states.
He added that the increase could also provide additional income for civil servants in Sarawak and Sabah as enjoyed by civil servants in the peninsula since January 2020.
"Although civil servants in Sabah and Sarawak receive 'elaun wilayah' (regional allowance), it is an existing allowance that has been enjoyed without an increase of RM50 per month like what civil servants in the peninsula receive since Jan 2020," he said in a statement today.
Omar Bahrein said Sarawak CUEPACS also asked the government to review the payment rate of the regional allowance for federal civil servants serving in Sarawak and Sabah.
He said the allowance had not been reviewed since it came into effect in 1988.
Sources: BERNAMA
UN Warns Global Hunger At 'Tipping Point' As Millions More Face Imminent Famine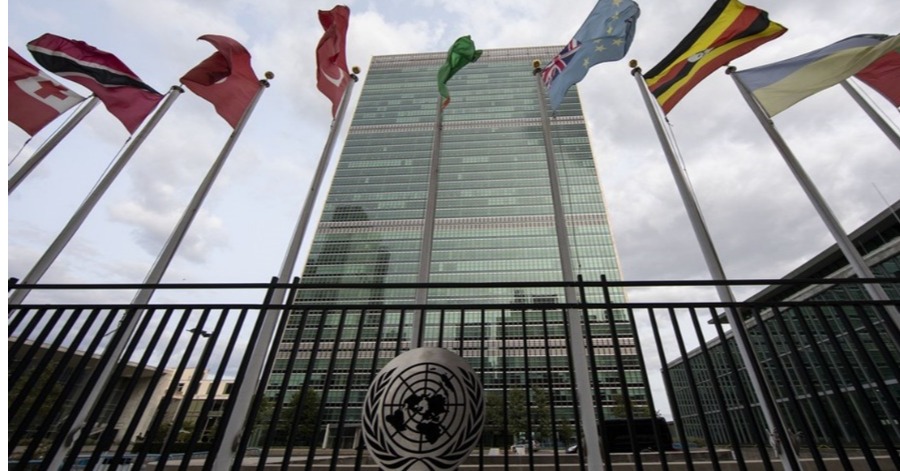 MOSCOW, Sept 24 — UN cluster agencies said on Thursday that 41 million people worldwide were at an imminent risk of famine, a drastic rise from 27 million seen before the pandemic began, reported Sputnik.
"The global hunger crisis is clearly reaching a tipping point, and the window to avert famine and devastatingly high levels of acute hunger in multiple countries is closing fast," they said.
The four agencies, dedicated to food security, nutrition, health, and sanitation, said that economic shocks exacerbated by the pandemic, armed conflicts and climate change were driving up hunger.
One in three people are going hungry globally. Some 584,000 people face famine-like conditions in Ethiopia, Madagascar, South Sudan and Yemen, with Nigeria and Burkina Faso also of extreme concern.
"Just one more shock could push them over the edge," they warned.
The agencies said urgent action was needed to prevent widespread malnutrition, starvation and death. They called on donors to ensure "predictable, timely and geographically coherent" funding to implement joint plans in targetted areas.
(Video) So Amazed With These! Early Malay Kingdom Before 15th Century!
The Malay Kingdom was a classical Buddhist kingdom located in Southeast Asia. The primary sources for much of the information on the kingdom are the New History of the Tang, and the memoirs of the Chinese Buddhist monk Yijing who visited in 671, and the state was 'absorbed' by Srivijaya by 692, but had 'broken away' by the end of the twelfth century according to Chao Jukua. The exact location of the kingdom is the subject of study among a lot of historians. One theory is that the kingdom was established around present-day Jambi in Sumatra, Indonesia.
That is what people would always know when talking about the Malay Kingdom. The truth is, there are already numerous different Malay Kingdoms. According to a posted video on TikTok by a user that goes by the name Vague that went viral, there are already a lot of known the Malay Kingdom before the 15th century. These are stated kingdoms.
1) 2nd Century – Langkasuka
Langkasuka was an ancient Malay Hindu-Buddhist kingdom located in the Malay Peninsula. The name is Sanskrit in origin, it is thought to be a combination of langkha for 'resplendent land' –sukkha for 'bliss'. The kingdom, along with Old Kedah, is probably among the earliest kingdoms founded on the Malay Peninsula. The exact location of the kingdom is of some debate, but archaeological discoveries at Yarang near Pattani, Thailand suggest a probable location. The kingdom is believed to have been founded in the 2nd century.
2) 5th Century – Kedah Tua
Kedah Tua was one of the famous early kingdoms located in the Malay Peninsula. It is also known as Kataha, Kadaram, Sai, Kalah, Kalah Bar and Kalagram. According to the records of I-Tsing from China, the Kedah Tua kingdom is also referred to as Cheh-Cha or Chiecha in Chinese records.
3) 6th Century – Chih Tu
Chi Tu was an ancient kingdom mentioned in the history of China. The Sui Dynasty annals describe an advanced kingdom called Chi Tu in 607 when Chang Chun was sent as an ambassador there. The location of Chi Tu was disputed, proposals for its location include areas in the states of Kelantan or Pahang in Malaysia, or in Songkhla and Pattani Province of southern Thailand.
4) 6th Century – Gangga Nagara
Gangga Nagara is believed to be a lost semi-legendary Malay-Hindu kingdom mentioned in the Malay Annals that covered present-day Beruas, Dinding, and Manjung in the state of Perak, Malaysia with Raja Gangga Shah Johan as one of its kings. Researchers believe that the kingdom was centered at Beruas and it collapsed after an attack by King Rajendra Chola I of Coromandel, South India, between 1025 and 1026.
5) 10th Century – Santubong
The Santubong Kingdom did exist. This could be supported by the artifacts that were found in that area. Some of the artifacts found in this area are golden stones which are evidence found by James Brooke that may prove that Indians from India may have lived there, thousands of pieces of Chinese ceramics which are collected by the Sarawak Museum in 1914, and 40,000 tonnes of iron. A closer look at these artifacts brought historians to a conclusion that Santubong may have existed since the 7th century and has remained in power till the 10th or 14th century. As a matter of fact, historians also concluded that Santubong may have been a port city when they discovered iron there. These natural resources that Santubong had managed to catch Majapahit's attention and this pretty much caused the Santubong kingdom to be conquered by the Majapahit kingdom.
6) 15th Century – Beruas
Research on the Beruas kingdom was first conducted by Colonel James Low in 1840 and a century later by H.G. Quaritch-Wales. According to the Museum and Anti-quities Department, both researchers agreed that the Beruas kingdom existed but could not ascertain the exact site. For years, villagers had unearthed artifacts, including tombstones with inscriptions, that indicated that Beruas could have been the starting point for the spread of Islam in Peninsular Malaysia. Artifacts on display include a 128kg cannon, swords, kris, coins, tin ingots, pottery from the Ming Dynasty and various eras, and large jars. The kingdom was said to be on a hill with its rear side facing a valley.
Sources: TikTok Vague.