Worried Too Much? Here Are 3 Ways To A Happier And Fuller Life!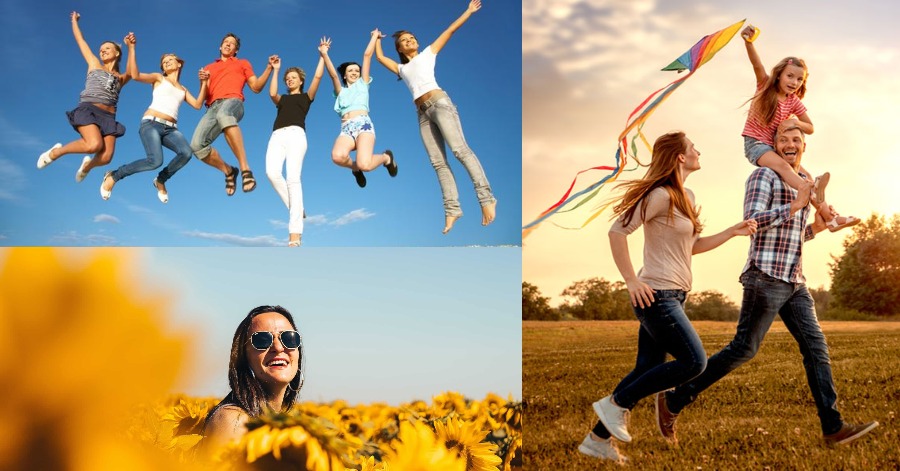 Life is an ongoing process. We make new friends, make decisions, argue, and make mistakes. As individuals, we all have goals and dreams. We have both good and bad days. Finding balance and attaining great and tiny triumphs are all part of life, as is learning to forgive and grow from huge and small losses.
Life can be a big hurdle at times. Making decisions in life can be tough. We pursue our ambitions and, on occasion, put them on hold for a variety of reasons. We may not even know what we want half of the time. Even if we know what we want, trying to break free from old habits and achieve something new can be perplexing. On other days, we simply feel lost in the midst of juggling relationships, work, finances, and everything else that life throws at us.
But, regardless of your circumstances, you may still live a happier and more fulfilling life. Here are three parts of how to do it: Let Go, Discover and Take Action.
1. Let Go
On your way to a happier life, you must learn to let go of things that no longer serve you. Some things to let go of are:
Let go of perfection
Let go of your ego
Let go of negativity
Life is never perfect. So stop expecting it to be perfect! If you are continuously striving for perfection, you will never be satisfied, because perfection is unachievable. You can perceive something to be perfect, but if you keep looking for it, you'll only uncover more problems. Ego can be great sometimes but if it's too much, it will only cause problems. Being humble and practicing gratitude is one way to bring you happiness. And there's negativity. We just love focusing on the negative side of things and fail to see the bright side. The phrase 'think positive' doesn't means ignore your problems or feelings, it means to get creative. Focusing on solutions rather than negativity will give you ideas on how to change your circumstances and hence, leading to a happier life.
2. Discover
Life is full of surprises and lessons that are always waiting to be found. Seeing the outside world and its wonders is a big discovery for us all but the most essential discoveries, however, are made within you.
You need to look inside yourself and see what you possess. Some things you can discover are:
Discovering your values
Discovering your self-expression
Discovering balance
Who are you? What are your core values? Start by figuring out who you are, what you actually believe in, and what your values are if you want to learn how to live a fuller, happier life. Live your life in this way once you've figured out who you are, what you value, and who you want to be.
Expressing who you are, even if others don't like it, is a part of living genuinely. Find your tribe and live your truth. You are great and essential, and expressing who you truly are will bring you joy.
Life needs balance. You must achieve balance if you want to learn how to live a fuller, happier life. Do more of the activities you enjoy! Spend some time restoring balance in areas where you've fallen short.
3. Take Action
You may have let go of certain things and find new ones but you need some action to actually make things work. Taking action in life is only beneficial if it aids you in being loyal to your actual self. To learn how to have a fuller, happier life, here's a list of actions to practice.
Leave your comfort zone
Surround yourself with supportive people
Do what makes you happy
To live your best life, you must step outside of your comfort zone and attain your objectives. Everything you desire is just beyond your comfort zone. Fear and happiness may be contradicting, yet they are not. It is okay to have fear because fear is a stepping stop to your happiness.
Also, being with the right group of people contributes to your happiness. Your potential to be happy and fulfilled will be limited if you are surrounded by negative people who don't believe in you and try to keep you down. So choose your circle wisely.
One main key to be happy is to do things that make you happy. People will try to convince you that you're insane and hold you back because they don't comprehend what you're doing. If it makes you happy and fulfilled, go ahead and do it.
To live a life of content and happiness is all in your hands. Only you can decide to make it happen or not. Your happiness depends and you and not on things or other people. So, give it a thought today!
Sources: Lifehack
Shop Review: 'Ohh Nak', The Ultimate Place To Get Fresh Durian Crepe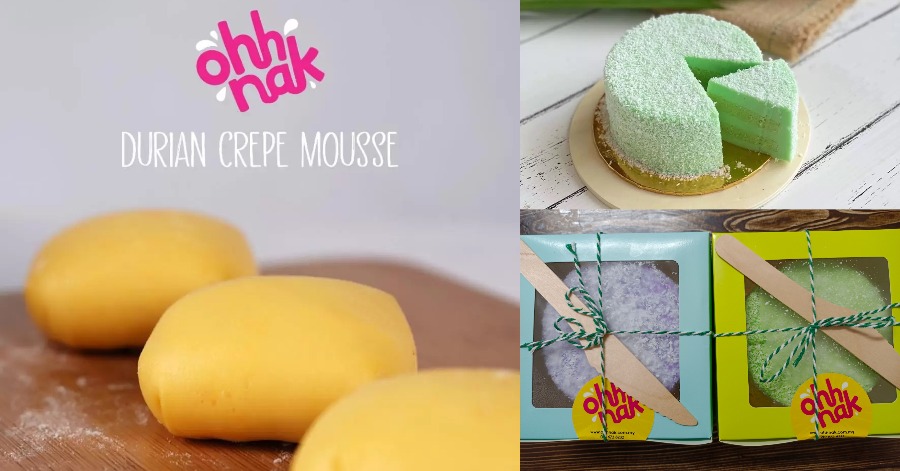 Durian Crepe is definitely one of the desserts most favored and also searched for by Malaysians nowadays. The taste of the soft and also delicious Durian Crepe could never be denied. One is never going to be enough while enjoying the Durian Crepe. Luckily, this particular shop called 'Ohh Nak' sell the most delicious and also fresh Durian Crepe ever.
'Ohh Nak' serves only the fresh Durian Crepe ever made in Malaysia and it is made fresh daily with rich creamy D24 durian paste infuse with Ohh Nak secret recipe. The smooth thin layer of crepe melts in your mouth. This statement by 'Ohh Nak' shop is absolutely true because I have even tasted their Durian Crepe myself and I am so obsessed with it.
 

View this post on Instagram

 
The taste of their Durian Crepe is really authentic because I could really taste the D24 durian paste right after my first bite of their homemade and fresh-made Durian Crepe. It's not like the other Durian Crepe that I have ever tasted before which some of them only filled up with a lot of creams rather than the durian paste. This one hits different.
Other than their iconic Durian Crepe, they also made a lot of dessert choices that you can buy. I could tell you that all of them are really tasty and you will never feel regret buying them. Some of the dessert options that they have on their menu would be the Pandan Layer Cake, Yam Layer Cake, Chocolate Ganache, and also Durian Crepe Ice Cream. Previously, I have bought their most famous Durian Crepe, Pandan Layer Cake, and also Yam Layer Cake. Their own Layer Cake that they have made themselves is so colorful to look at. Other than that, they taste divine in every bite.
All of the desserts made freshly by 'Ohh Nak' shop is totally recommended by me and you also should try them all.
Instagram: Durian Crepe by Ohh Nak
Website: Ohh Nak
Facebook: Ohh Nak Durian Crepe
Phone Number: 019-6728232
Sources: Website Ohh Nak, Instagram Ohh Nak.
Shop Review: 'Minn.Eva' Handmade Rings And Things!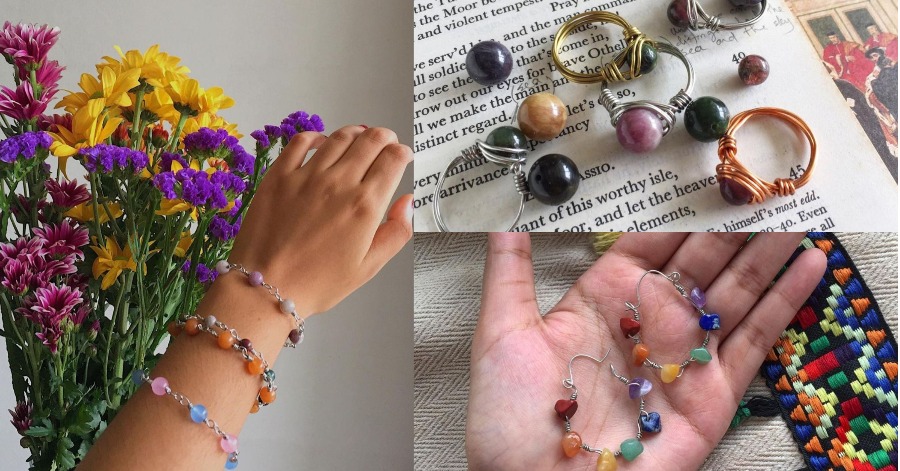 Ladies, this one is especially for you. But before that, let's take a hike down history. Besides being the Goddess of wisdom and war, Athena was also a patroness of handicraft. According to ancient history, Athena is well known for her spinning and weaving. Don't believe me? Here's the proof…
Meet the modern world goddess, Athena Don Vasudevan. A 23-year old law student who is also the founder of Minn.Eva. This KL based business sells aesthetic jewelry that makes you fall in love at first sight. Athena started this business in January as a reason to keep herself occupied during the MCO while studying for her law degree.
While browsing for the things she could do, she came across this wire-wrapped jewelry using gemstone beads, which she thought was pretty. Of course, starting a business isn't easy and having the right people around you helps a lot. She had many positive reviews from her friends and families about her product which made her determine to start this business. And voila, that's how Minn.Eva came to be.
The name Minn.Eva is actually a combination of the founder's very own name in Roman. Athena which means Minerva and Eva, the name of her late grandmother. While she created all sorts of designs in this new passion she picked up, she herself fell in love with it and knew that she would definitely wear them on a daily basis. And lucky enough, others thought the same too.
Despite the products used and the time consumed to make this lovely jewelry, the pricing of this beautiful handmade jewelry is super affordable as her aim is to make her jewelry accessible to people on a student budget like herself.
Some of her best selling products are the
*Spiral Rings
*Moonstones Product
* Pride Collection Hoops
If you're weary of the high street fashion and want to wear jewellery that no one else has while also supporting a fellow creator, then Minn.Eva is the place to go. Follow and purchase these one of a kind jewelry from their Instagram page and dazzle yourself in ways you can never imagine.
Sources: Minn.Eva
(Video) New SpongeBob Game Trailer, Features Nostalgic Moments From The Show!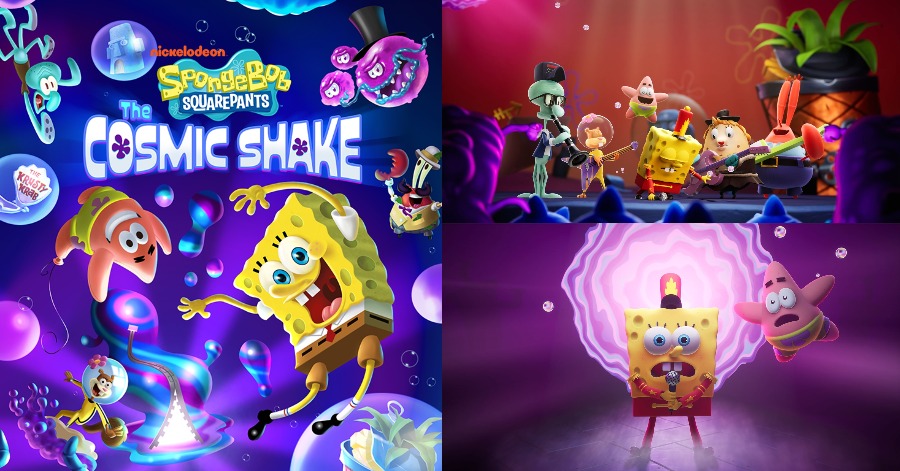 SpongeBob SquarePants: The Cosmic Shake is actually an upcoming platform game solely based on the Nickelodeon animated series that is the SpongeBob SquarePants show. It is being developed by the Purple Lamp Studios, who previously developed SpongeBob SquarePants: Battle for Bikini Bottom – Rehydrated, and will be published later by the THQ Nordic. It is set to release for Microsoft Windows, Nintendo Switch, PlayStation 4, and also Xbox One.
Recently, the trailer for the particular latest new game of SpongeBob SquarePants has been posted and it really caught the attention of so many netizens from all over the world. It quickly went viral. This is because the trailer posted about the game reminiscing all of the iconic moments from the show and it will also be included in the game.
The background song of the trailer really gets everyone especially a fanatic fans of the show who watches the video really pumped up as it is the song called Sweet Victory from one of SpongeBob SquarePants episodes and it is specifically the Season 2 Episode 15 and it is called the Band Geeks episode. It is definitely one of the iconic episodes ever made.
SpongeBob SquarePants: The Cosmic Shake game appears to be full of reverence for its golden age. It would feature SpongeBob as a caveman, wearing his karate gloves, and riding a seahorse through the aquatic wild west. The game's interdimensional plot is made possible thanks to SpongeBob's dealings with Kassandra, a mysterious fortune teller debuting in game. The game also will feature more than 30 SpongeBob skins in total, and players will need to take advantage of them all in seven distinct alternate worlds linked by the fortune teller's dimensional portals. So great.
Looking at the comments section, a lot of netizens have already become excited about the release of the game itself.
Sources: YouTube PS4, PVP Live.