YouTube Review: Getting Know These 5 Signs of A Healthy Relationship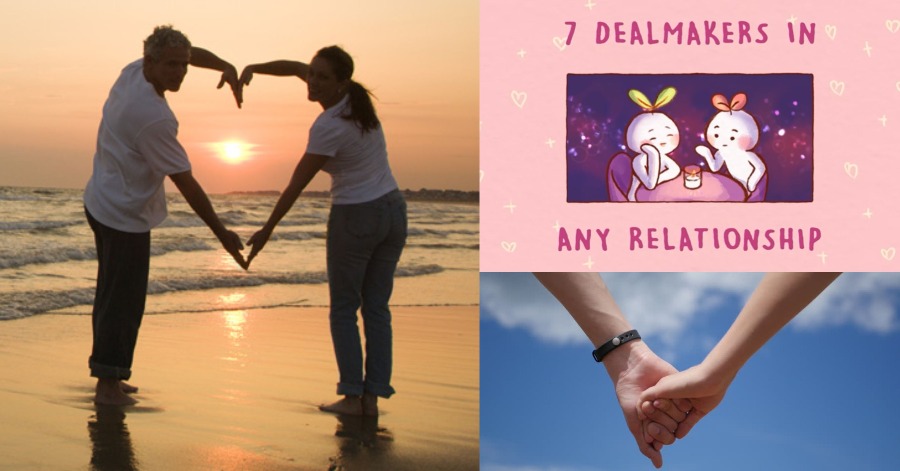 A healthy relationship is definitely something many people in this whole wide world have been looking for in their own life. This is because they wanted a relationship that could make everyone in their life to be happy. Partners respect each other's independence, can make their decisions without fear of retribution or retaliation, and share decisions.
Healthy relationships do not look the same for everyone since people have different needs. Your specific needs around communication, affection, space, shared hobbies or values, and so on may change throughout life. So, a relationship that works in your 20s may be nothing like the relationship you want in your 30s. Things may change.
1) Good Communication
You should be comfortable talking about any issues that come up, from things that happen in everyday life, such work or friend stress, to more serious issues, such as mental health symptoms or financial concerns. You and your partner can share your feelings, even when you don't agree, in a way that makes the other person feel safe, heard, and not judged.
2) Emotionally Supportive
At its core, however, emotional support is about providing love, support, reassurance, acceptance, and encouragement in a relationship. It's especially important in times of stress or sadness as it stabilizes the relationship and provides a positive foundation for both partners.
3) Willing To Grow Together And Adapt
A strong relationship can be considered a team. You work together and support each other, even when you don't see eye to eye on something or have goals that aren't exactly the same.
4) Being Able To Admit When They're Wrong
When you and your partner can admit you are wrong to one another and can discuss calculated efforts to move forward, you relationship will not just be stronger and more honest but more meaningful as well.
5) A Great Sense Of Humor
It's important to make time for fun and spontaneity when the mood is right. If you can joke and laugh together, that's a good sign. Sometimes life challenges or distress might affect one or both of you. This can temporarily change the tone of your relationship and make it hard to relate to each other in your usual ways. But being able to share lighter moments that help relieve tension, even briefly, strengthens your relationship even in tough times.
Sources: YouTube Psych2Go.
(Video) Here's What Really Happens If You Only Drank Coke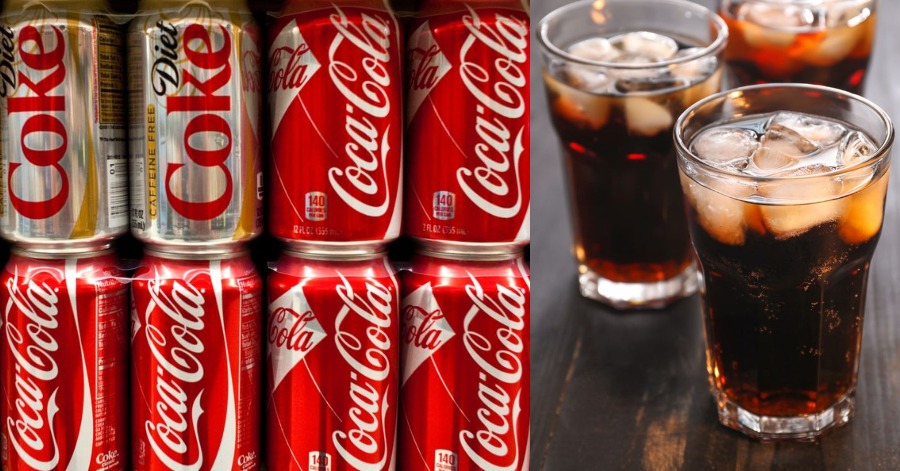 Coke is actually a carbonated soft drink manufactured by famous The Coca-Cola Company. It was invented in the late 19th century by the one and only John Stith Pemberton and was bought out by businessman Asa Griggs Candler, whose marketing tactics led Coca-Cola to its dominance of the world soft-drink market throughout the 20th century. The particular drink has inspired imitators and also created a whole classification of soft drinks. So many selections.
It can do some pretty strange things. And the ingredients inside of it might be even more bizarre. Just imagine what it's doing inside your body after you drink it. Can you imagine only drinking Coca-Cola for the rest of your life? The effects that the soft drink called Coke brings to your body would be so surprising. How bad would coke affect humans?
A single can of Coke has 39 g of sugar. To get your daily fluid intake, you would need to drink over eight cans of Coke each day. That is 312 g of sugar. It would be a lot of extra sugar, not to mention the extra calories. Coke intake alone would be nearly an extra 8,000 calories a week. But that would not be all. There are actually a lot more health issues.
This sugary drink could also cause you to eat more as well. And with all these extra calories, it would lead to some serious weight gain. As you drink more Coke, tooth decay would also be a severe issue. Each sip of Coke would coat teeth, tongue, and gums for hours after you've finished your soda. The sugars would slowly break down your enamel.
One of the main ingredients you'd need to worry about is high fructose corn syrup. That's because our bodies do not metabolize it. This could lead to a fatty liver. Symptoms of a fatty liver include fatigue and pain in the upper right abdomen. Due to all the sugar, caffeine, and others, you would also experience a lot of problems with your heart rate.
As time goes on, you would also have a massive risk of getting Type 2 diabetes, and loads of vitamin deficiencies. And if all these issues continued, and you decided to ignore them, you could develop proteinuria, which could then lead to kidney problems. That is why it is better to just save drinking Coke as a treat rather than to have it every day in life.
Sources: YouTube The Infographics Show, YouTube AsapSCIENCE.
Book Review: Perfect For Teachers, 'Chicken Soup For The Teacher's Soul' Book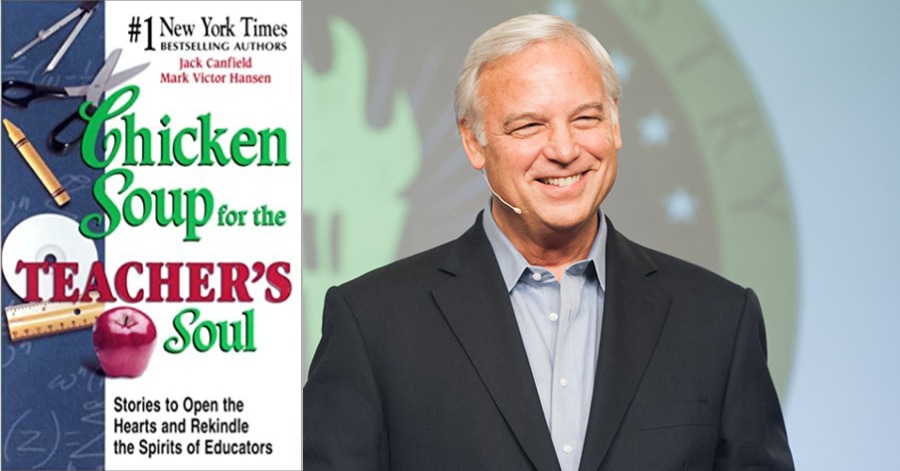 As a teacher, teaching is an important and rewarding career, but it can also be draining and exhausting. Teaching is arguably harder now than ever before for many reasons, including student behavior, rapidly changing technology, and low pay. That is why teachers from all over the world needed some pick-me-up stories that they can read to help.
In this book, it states that most people recall a teacher or two who had a significant impact on their future. In fact, outside the family unit, teachers have more influence on our lives than anyone else. Good teachers help students believe in themselves with a glimpse of what they might become. They go the extra mile to make learning fun and meaningful, they inspire students to dream and broaden their horizons. Teachers have the power to change lives.
Reading this particular book, readers will surely laugh and also cry along with these stories from educators of all ages. Other than that, the book talks about the kids who affected them most deeply, their personal ups and downs as teachers, their funniest moments, their most heartwarming experiences, and lots of great tips for the classroom.
The stories included are touching, fun, and very relatable. This book makes a great gift for any teacher who likes to read. It may also be a good read for parents to get an inside look at the life in the day of teachers. This book is so inspirational. The stories in the book really help the readers to be able to feel rejuvenated again and remind them why then become a teacher. It is such a good book to have around for those days that you need that little reminder.
Sources: Chicken Soup.
(Video) Try These 7 Tips That Can Help You Have A Good Night's Sleep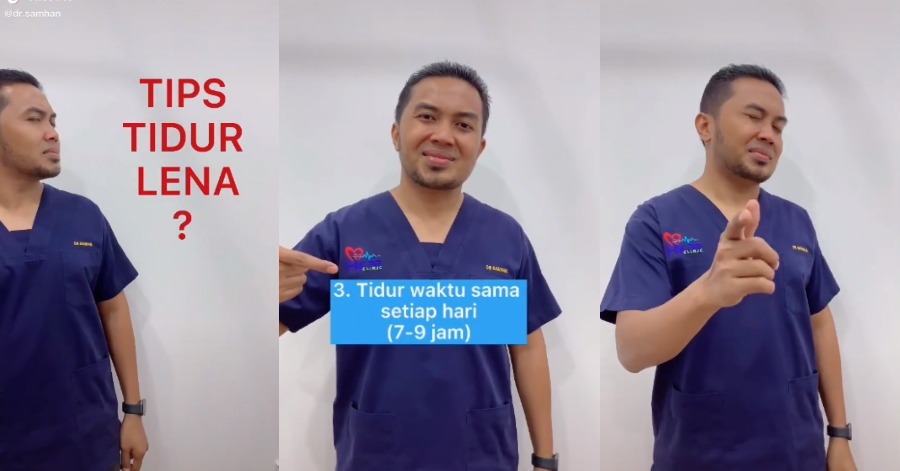 According to facts, adults need in total of 7-9 hours of sleep each night to stay in good mental and physical health, promote quality of life, and also avoid an increased risk of injury. If you are someone who keeps on thinking about all of the factors that can interfere with a good night's sleep such as work stress and also family responsibilities to the unexpected challenges, such as illnesses, it is no wonder that your own quality sleep at night is sometimes elusive.
It is understandable that these might be something that you cannot be able to control, and eventually interfere with your sleep. Because of that, you might want to adopt certain habits that could encourage better sleep for yourself. This is because a good night's sleep for everyone is just as important as regular exercise and also a healthy diet.
Tips to have a good night's sleep:
Make sure that your bedroom is quiet, dark, and also cold (less than 30 degrees Celsius).
Avoid eating 2 hours before sleep.
Have a strict schedule on how long you should sleep every day (7-9 hours).
Stop working 1 hour before sleep.
Learn any technique to calm down before sleep such as some stretching or even meditating.
Do not smoke, vape, or even drink alcohol.
Do not drink caffeine or coffee 4-6 hours before sleep.
Sources: TikTok Dr. Samhan.