YouTube Review: Heartbreaking Moments Actors Say Goodbye To Their Characters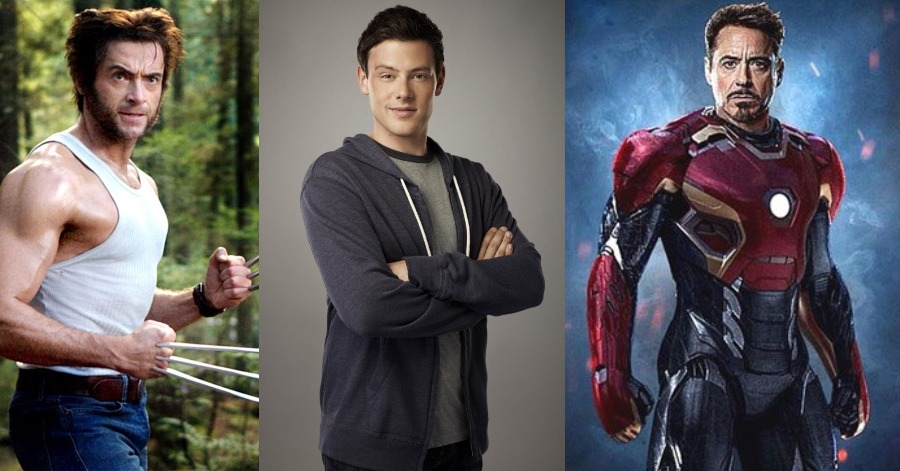 We get to know some TV characters like family over the years, so it is hard to say goodbye to them when a beloved series ends. However, it is even harder for the actors themselves to say goodbye to their own characters that they play. It is basically a performance style that emphasizes drawing on one's own personal experiences and also memories in order to connect with the character one is playing. That is why the acting can be seen to be so good.
Sometimes, a character's departure is set in stone and also is part of a greater plan from the writers and producers, even if it does come as a shock to viewers. But often, it is because the actor behind the character decided to quit or even they got pushed. Whatever happened, character departures could be such heartbreaking moments for everyone.
1) Tony Stark
Marvel fans knew that Robert Downey Jr. couldn't play Tony Stark forever but that didn't stop the waterworks from coming during the final act of Avengers: End Game. Downey's contracts became more and more expensive as the MCU moved forward and the acclaimed actor wanted to pursue other roles in his career. Downey didn't have any regrets about departing the highly successful franchise.
2) Steve Rogers
Chris Evans as Steve Rogers is one of the most cherished characters in the MCU which led to his departure at the ending of Avengers: End Game to be heartbreaking but also emotionally satisfying. Evans had initially turned down the role multiple times before giving in to Marvel's tactics which he is still very thankful for. Evans felt that Roger's ending in Avengers: End Game was satisfying and said that it would be a shame to sour his ark. if he were to return.
3) Finn Hudson
After the untimely death of Cory Monteith, Ryan Murphy and the producers of the hit series Glee struggled with how they would retire his character of Finn Hudson. Instead of simply just having the character be recast, Murphy and his team decided to have the character of Finn pass on. While initially the character was planned to succumb to a drug overdose, the Glee team decided to take a more ambiguous route and not name the cause of death of Finn and instead have the season five episode 'The Quarterback' as a tribute to both the star and the character.
4) Michael Scott
Potentially the biggest example of a major star parting ways with their TV show was Steve Carell. When he left the hit series The Office. Carell's Michael Scott ended up leaving the Scranton Office of Dunder Mifflin to be with his fiancé Holly as she moved back to Colorado to take care of her ailing parents. Initially, things were unclear on why Carell left the series with many believing that Carell made the decision as his contract was about to expire but the truth was that he planned on renewing his contract but the producers of the show never called him back. The character's departure received a multi-episode arc and is highlighted as the series at some of its most emotional.
5) Wolverine
Hugh Jackman had the honor of donning the Wolverine claws for 17 years and it got to a certain point where it's hard to see any other actor taking on that role. Jackman and director James Mangold were initially going back and forth on whether or not to kill off the iconic character at the end of Logan but ultimately came to the realization that it was only appropriate for the character to pass on.
Sources: YouTube TheThings.
(Video) Great Knowledge! This Is What Happens When Your Car Steering Vibrates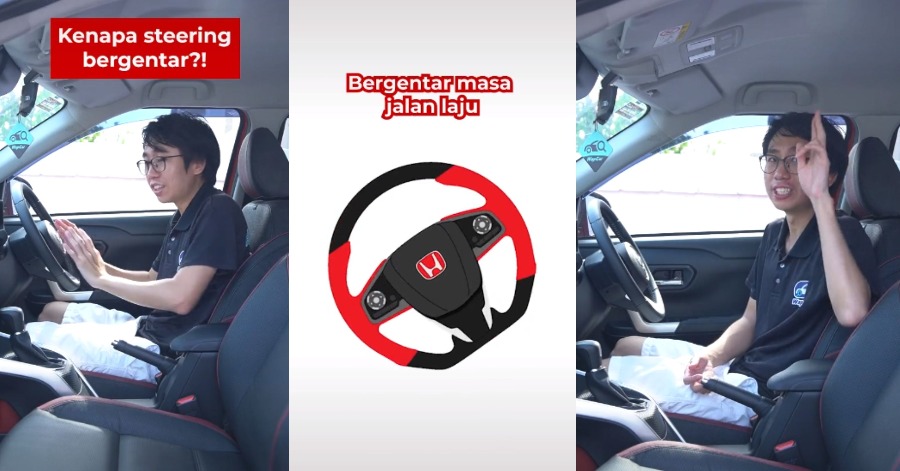 Owning your own car means that you have to at least know and understand a bit of knowledge about cars. This is because you might easily be fooled by other people to pay a high price of repair if there is anything that happens to your car. One of the problems that people usually have to pay more than they should is when the steering vibrates.
There are actually different types of reasons that happen to your car when your car's steering vibrates. You really have to know these differences so that you do not have to pay extra than you should have pay when you got it fixed. Worry not because there is a video posted on TikTok by a user named WapCar.my that went viral could teach you about it.
Different types of reasons when your car steering vibrates:
Car steering vibrates when you stop the car.

This means that your car's engine mount has torn out.
For most cars, you only have to pay around RM500-RM800 to get it fixed.

Car steering vibrates when you drive your car at high speed.

This does not usually mean that your steering rack is the problem.
Test for the tire balancing first and it only costs RM10.

Car steering vibrates when you brake.

Probably your brake disc has broken.
Spend around RM300-RM500 to change it.
Sources: TikTok WapCar.my.
(Video) Seizures Happen To Babies, This Is What Parents Should Do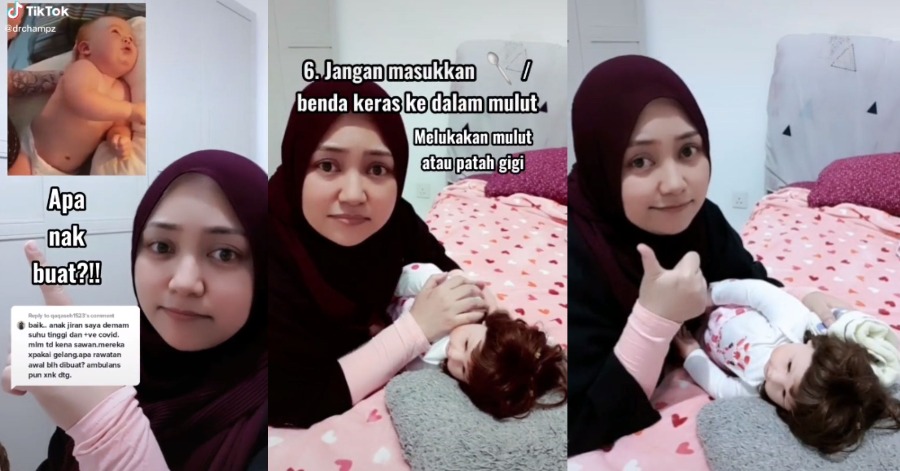 Baby seizures are actually normal and can happen when an abnormal extra burst of electrical activity occurs between neurons, or even brain cells, in a baby's brain. According to several studies done, these happen for many different reasons. Causes may include brain injury, infection, and also underlying health conditions, such as cerebral palsy.
For parents, an incident like this may be something that they are so worried about because they might not know what to do to save their baby that got seizures. Worry and afraid not, because there is a video that went viral in the TikTok app that teaches parents what to do when baby seizures happen. A TikToker that goes by the name DrChampz posted it.
This is what you need to do when baby seizures happen:
Parents should not get panic. Calm yourselves down.
Look at the time. This is important as parents should know the period of the babies get seizures.
Make sure the babies' surroundings are clear from dangerous things.
Change the babies' position to be lying on their side. This is to avoid the babies' saliva or vomit from entering their lungs.
Look for anything that is not normal happening to the babies and does not force the seizures to stop as it will harm the babies.
Do not insert any hard things on the baby's mouth because it will cause wounds or even the babies breaking their own teeth.
If the baby seizures because of fever, take off the baby's cloth for better airing and give the babies medication for fever. Then, wipe the babies' heads with a towel that is soaked with lukewarm water.
This is actually the early treatment that you can do to the babies.
Parents still need to bring the babies to the hospital if seizures do not stop after 5 minutes if it is their first time getting seizures or even the seizures happen more than one time in 24 hours period.
Sources: TikTok DrChampz.
(Video) Legend of Supirak Island, Mother's Curse Towards Her Ungrateful Son
Supirak Island is definitely one of the best and also very interesting attractions ever existed in Pitas apart from all the floating coral bars. According to legend, this particular island which is shaped like a big ship is based on the legend of Supirak who is a lady from a village in Pitas that cursed her ungrateful son. The rock formation can be seen as a ship and aboard the rock ship, one could see all the other objects that resemble people, tables, and also other equipment.
This Supirak Island is about 1 hour 30 minutes from Kg. Malubang and about 15 minutes by Boat. If the name is an island, there must be a connection towards any story even though the story of the legend is based on a true story and then added by the entertainer to beautify the story. In addition, this Supirak Island is also known as the Island of Sorrow.
According to the story, there lived a couple of long time ago. The man was a fisherman who went missing in a fishing trip and had left behind his own pregnant housewife named Supirak. She gave birth to Si Ragam, a boy who grew up as a responsible and also hardworking man who really cared about his mother. He had built a small hut for both on the seaside Torong Puteh. To the mother that is Supirak, Ragam means everything to her. She really loves her only son.
One fine day, a ship docked at Torong Puteh to be resupplied. Being ambitious, Si Ragam had asked for his mother's permission to work on-board for better prospects. He also promised Supirak that he would return home one day. Before he left, his mother took a strand of his hair as a keepsake that he will come back home to his beloved mother.
Due to his diligence and intelligence, Si Ragam became the captain of the ship. A few years later, his ship landed on an island called Pulau Intan. He met the king in Istana Bahkiah with his merchant boss. During the visit, Si Ragam fell in love with the princess, Dayang Dundunai, and married her months later. One day Si Ragam was on a voyage with his wife and parked his ship at Torong Puteh. The villagers were so excited when they recognized Si Ragam. They held a big party to welcome him. Supirak was so happy when everyone told her that her beloved son was back.
She boarded the ship to meet her son. Unfortunately, seeing Supirak in ragged clothes, Si Ragam was too ashamed of acknowledging her as his mother in front of his royal wife, and he disowned Supirak and chased her out of the ship. Devastated and disheartened, Supirak rowed back to the shore. She was then mocked by the villagers. In deep resentment, Supirak took out Si Ragam's hair and cursed her son. Suddenly, a heavy storm came to rock the ship. Si Ragam regretted his wrongdoing and cried aloud begging for forgiveness. It was too late too little. The ship and its occupants turned into stone.
Sources: TikTok Ervi, iloveborneo.my.