YouTube Review: Let See! Unboxing All iPhone 13 New Models!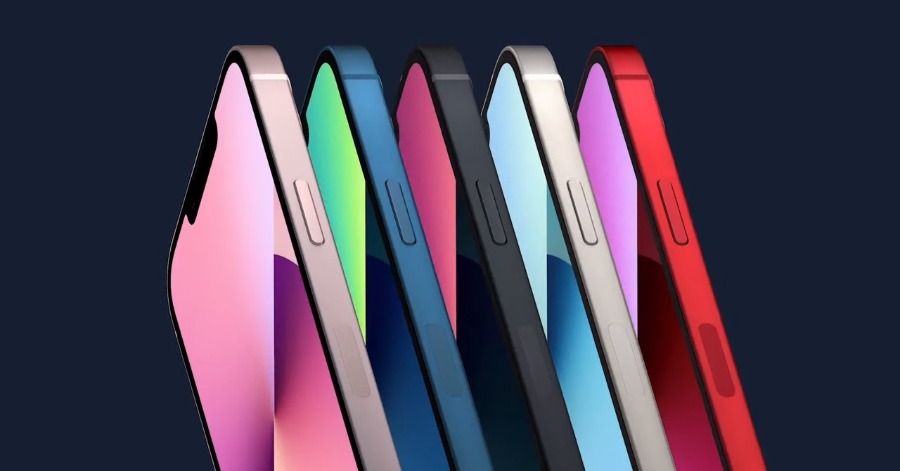 I don't know about you but this brand just keeps everyone's jaw wide open! It's Apple of course. Who would forget such an amazing brand and its products that are to die for?
The iPhone 13 and iPhone 13 mini, which were released on September 14 with the more costly iPhone 13 Pro and iPhone 13 Pro Max, are Apple's newest flagship iPhones on the more cheap end. The iPhone 13 and iPhone 13 mini are perfect for consumers who don't require professional-grade photography capabilities.
For Malaysians, pre-order began on 1st October. So if you're an excited buyer, here are some things you need to know about the iPhone 13.
The iPhone 13 small, with a screen size of 5.4 inches, is the successor to the iPhone 12 mini, while the iPhone 13 with a screen size of 6.1 inches is the replacement for the iPhone 12. Flat corners, an aerospace-grade aluminum enclosure, a glass back, and a little increase in thickness characterize both of the new iPhone 13 models, which are almost identical in design to the iPhone 12 variants (7.65mm). Pink, Blue, Midnight (black), Starlight (silver/gold), and Red are the colors offered for the iPhone 13 models.
The TrueDepth camera technology on the front has been improved, and the Face ID notch has shrunk. The like previous model, iPhone 13 includes a Ceramic Shield cover glass that is embedded with nano-ceramic crystals for greater drop protection. The latest iPhones have IP68 water and dust resistance, and they can withstand submersion in 6 meters of water for up to 30 minutes.
What I love about the new iPhone, besides how secure it is, is definitely the camera. The new ultra-wide camera reveals more detail in darker areas of our photos, captures more light for better photography and the new sensor-shift optical image stabilization keeps shots ready even when we're not! Not only that the iPhone 13 model has Cinematic mode, a feature that uses rack focus to shift focus from one subject to another, artfully blurring the background and creating movie-quality depth effects. So that's a yes to more quality photos and videos!
What's more to like about this new model is that there's a pink version too! It is not hot pink but kind of like baby pink which I think is sweet and suitable. To me, I prefer the iPhone 13 and iPhone 13 mini because the design looks better. With just two camera lenses designed diagonally, which I think is better looking than having three lenses.
Not only that, but the battery life has also improved which means yay for more screen time! The iPhone 13 mini has up to 1.5 hours greater battery life than the iPhone 12 mini, while the iPhone 13 has up to 2.5 hours more battery life than the iPhone 12. This is attributed to larger batteries and the more efficient A15 CPU.
Apple lovers, this has got to be exciting news! I honestly can't wait for Malaysia to officially announce the release of the new iPhone model.
Sources: iJustine, Apple MY, MacRumours
(Video) New SpongeBob Game Trailer, Features Nostalgic Moments From The Show!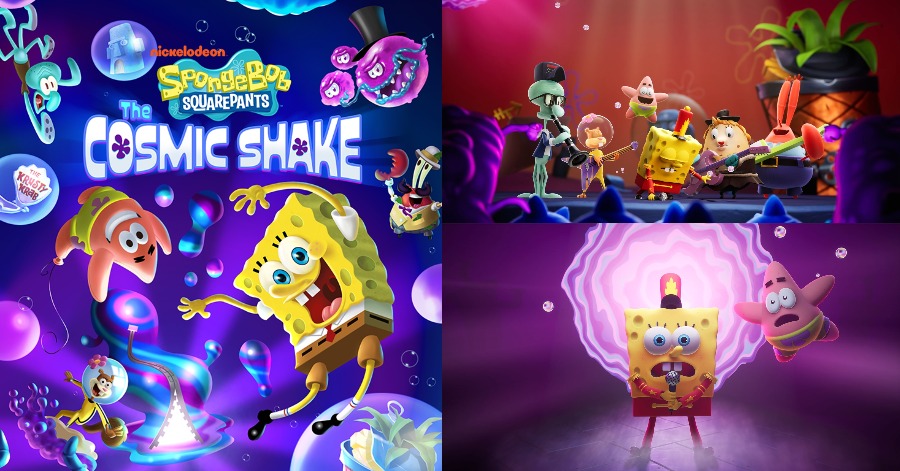 SpongeBob SquarePants: The Cosmic Shake is actually an upcoming platform game solely based on the Nickelodeon animated series that is the SpongeBob SquarePants show. It is being developed by the Purple Lamp Studios, who previously developed SpongeBob SquarePants: Battle for Bikini Bottom – Rehydrated, and will be published later by the THQ Nordic. It is set to release for Microsoft Windows, Nintendo Switch, PlayStation 4, and also Xbox One.
Recently, the trailer for the particular latest new game of SpongeBob SquarePants has been posted and it really caught the attention of so many netizens from all over the world. It quickly went viral. This is because the trailer posted about the game reminiscing all of the iconic moments from the show and it will also be included in the game.
The background song of the trailer really gets everyone especially a fanatic fans of the show who watches the video really pumped up as it is the song called Sweet Victory from one of SpongeBob SquarePants episodes and it is specifically the Season 2 Episode 15 and it is called the Band Geeks episode. It is definitely one of the iconic episodes ever made.
SpongeBob SquarePants: The Cosmic Shake game appears to be full of reverence for its golden age. It would feature SpongeBob as a caveman, wearing his karate gloves, and riding a seahorse through the aquatic wild west. The game's interdimensional plot is made possible thanks to SpongeBob's dealings with Kassandra, a mysterious fortune teller debuting in game. The game also will feature more than 30 SpongeBob skins in total, and players will need to take advantage of them all in seven distinct alternate worlds linked by the fortune teller's dimensional portals. So great.
Looking at the comments section, a lot of netizens have already become excited about the release of the game itself.
Sources: YouTube PS4, PVP Live.
Keep This In Mind Guys! 7 Things That Will Get You Banned From TikTok App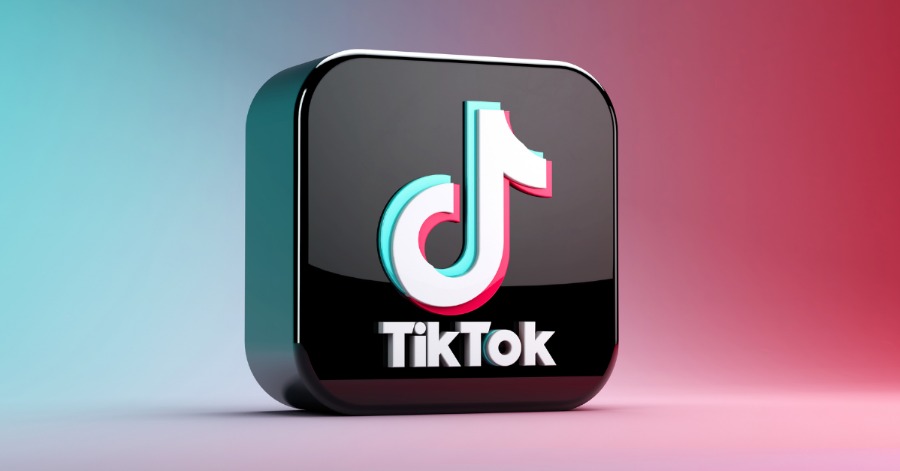 TikTok is actually one of the video-sharing-focused social networking services owned by a Chinese company called ByteDance. The particular social media platform is usually used to make a variety of short-form videos, from genres like dance, comedy, and also education, that have a duration from fifteen seconds up until three minutes. TikTok was launched in the year of 2017 for iOS and also Android in most markets outside of mainland China.
Despite the wide usage of this TikTok app all around the world, the user known as the TikToker should always keep something in mind and that is this app also has rules and also regulations that all the users have to follow. There are actually a certain amount of things that will get all the TikToker banned from using the TikTok app freely as usual.
7 things that will get TikToker banned from TikTok app:
1) Sharing Content That Threatens Public Safety
If you're going to use TikTok, you'll need to refrain from posting content that incites or promotes any form of violence on the app. Advocating for, directing, or encouraging other people to commit violence is grounds for account closure on TikTok. Repeatedly posting content that incites violence or encourages terrorist attacks ultimately leads to a ban. This is similar to the way content that threatens public safety is one of the things that can result in a permanent Facebook ban.
2) Sharing Sexually Explicit Content
Posting content that depicts or promotes sexual exploitation, or nudity, in general, can lead to you getting banned from TikTok. Content that glorifies grooming and other forms of harmful activities involving minors violates TikTok's community guidelines and can equally result in the closure of your account.
3) Posting Content That Depicts or Glorifies Self-Harm
TikTok doesn't allow content that depicts or promotes any form of self-harm. Content that promotes suicide, self-injury, and eating disorders can get you booted out of the platform. In the same vein, posting content that encourages taking part in risky activities in a "non-professional context" is against TikTok's community guidelines. Repeatedly posting content that promotes amateur stunts and other games that might lead to injury can earn you a ban from TikTok.
4) Sharing Violent or Graphic Content
You might not like this if you're a lover of horror movie clips, but TikTok prohibits the posting or streaming of content that is 'gratuitously shocking' or 'glorifies extreme violence or suffering'. This includes gore, such as posting graphic videos of accidents and injuries. This really is understandable because a lot of minors are very active on the platform. Content that depicts harm being carried out on humans or animals is removed and continual posting of violent content ultimately leads to a permanent ban.
5) Posting Content That Promotes Illegal Activities
Posting or streaming videos that promote illegal activities can get you banned on TikTok. This includes posts that depict acts of physical harm, human exploitation, illegal trade of wildlife, or breaking the law in any way. You are also not allowed to share content that instructs people on how to commit illegal activities. Repeatedly sharing content that promotes the use of firearms, drugs, alcohol, and tobacco can also get you banned from TikTok.
6) Blackmail Threats
Threatening to hack or dox someone to blackmail them is yet another way to get your TikTok account banned. You also can get banned from TikTok for sharing content that threatens to release another user's personal information such as their residential address, private email address, private phone number, bank statements, social security number, or passport number.
7) Spam, Impersonation, and Misinformation
All forms of spamming and fake engagement put your TikTok account at risk of getting banned. Sharing content that promotes fake engagement like buying or selling of views, likes, followers, shares, or comments also goes against TikTok's community guidelines. Impersonation is opening a TikTok account with someone else's details with the intention of misleading people, can also get you booted out. Lastly, you could also get banned on TikTok for sharing misinformation that could potentially cause harm to an individual or a community.
(Video) So Creative! This Is How You Can Make Wedding Card Using Instagram Story!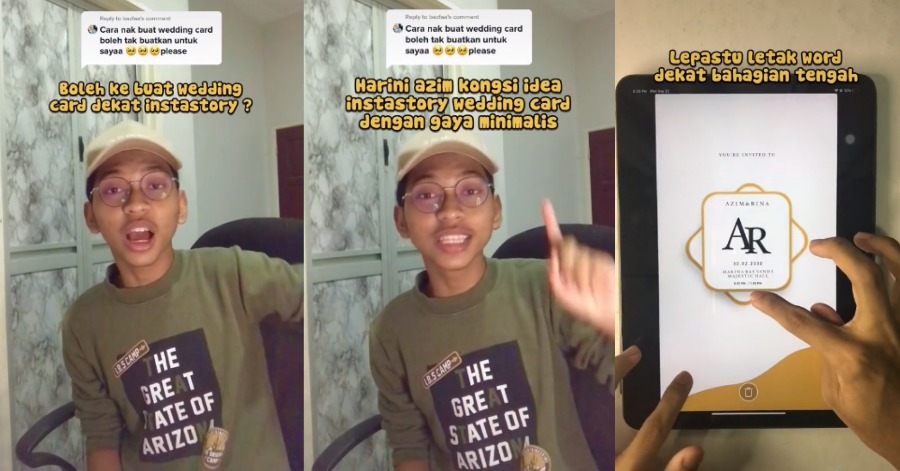 In general, people in this whole wide world know 'Instagram Story' as vertical photos or even videos that could be uploaded up to 15 seconds, and then got disappear after 24 hours after posting. Instead of being displayed in the feed, they are displayed at the top of an active user's app when they are logged in and are tapped through to view.
Little did many people know, other than just to post pictures and also videos, the 'Instagram Story' features from Instagram could also be used to do many things. One of the amazing functions would be to create a wedding card with so many themes that could be chosen. A particular video that went viral on the TikTok app posted by a TikToker that goes by the name Azim Siddiq has taught all the netizens how to make a wedding card with a minimalist theme.
Steps on how to make a wedding card with a minimalist theme:
Open Instagram Story and click on Create.
Snap as usual.
Choose Marker Pen and hold the screen for 3 minutes to get a plain background.
Type on the 'full stop' using the second font to make a rectangular shape.
Choose the color that you wanted. For example, yellow.
Create another rectangular shape using the 'full stop' that is white in color.
Place both of the shapes on top of each other diagonally. The yellow one would act as a border.
Then, create another rectangular shape that is yellow in color and another shape that is white in color.
Place both of the shapes on top of each other vertically.
Color the corner of the picture using a marker.
Then, write 'You're Invited To' on the picture.
Fill in the other details such as the time, the location, the name, and also the initials.
Sources: TikTok Azim Siddiq.