'Alice In Wonderland Syndrome', A Rare Neurological Disorder You Should Know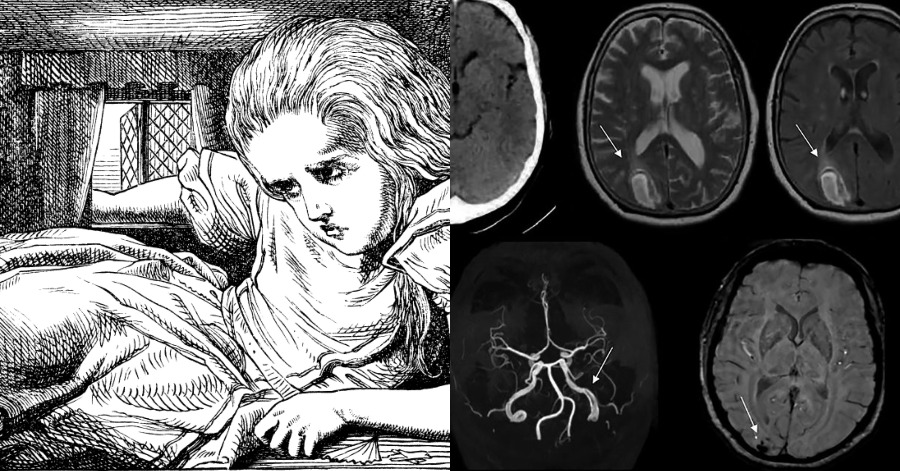 Consider yourself alone at home and when you turn to look outside, you notice a huge cat in the garden with a pink face and orange ears. Your head hurts, and you lose control of your limbs, collapsing to the ground. What exactly is going on?
Alice in Wonderland syndrome is named after Lewis Carroll's famous 19th-century classic Alice's Adventures in Wonderland. If you haven't read it or watched one of the many films based on it, the protagonist, Alice, goes through a lot of strange experiences. One of these abilities is the ability to see objects as larger or smaller than they are.
You may wonder if there is such thing called Alice in Wonderland syndrome but that's okay. It's understandable if you've never heard of Alice in Wonderland syndrome (AIWS). This neurological disorder is so uncommon that some neurologists — even those who specialize in the diseases it frequently occurs with, such as migraine and epilepsy — can see patients for decades and never come across it.
These occurrences aren't caused by vision impairment or a delusion. Changes in how your brain sees the surroundings and how your body appears to cause them. Children and young people are the most vulnerable to AIWS. Although most people grow out of their skewed perceptions as they become older, it is still possible to have this experience as an adult.
If you're wondering how it feels like having the AIWS, here's 5 interesting facts about it.
1. Things appear bigger or smaller than they actually are
In some circumstances, it's not simply an external object that appears to alter size; patients with Alice in Wonderland syndrome may have erroneous perceptions of their own body parts, making them appear considerably larger or smaller.
The sense that your body or the items around you are shrinking is known as micropsia. The sense that your body or the items around you are growing larger is known as macropsia. Both of these things happen frequently during an episode of AIWS.
2. Lewis Caroll himself experienced AIWS
Alice's Adventures in Wonderland was written by Lewis Carroll, and it's probable that his own migraine experience impacted his writing. Alice finds a bottle labeled "Drink me" in the book, and when she drinks it, she shrinks to less than a foot tall. She eats a cake almost quickly afterward, which causes her to grow extremely tall till her head meets the ceiling. It's been suggested that he may have had his own version of Alice in Wonderland syndrome, which could explain some of the strange elements in those stories.
3. Experts aren't sure about the causes of AIWS
It's unclear what causes AIWS, but doctors are working to figure it out. They are aware that AIWS is not an eye problem, a delusion, or a mental or neurological disorder. Researchers believe that irregular blood flow to the areas of the brain that analyze your environment and experience visual perception is caused by aberrant electrical activity in the brain. Stress, cough medicine, hallucinogenic substances, brain tumors, and epilepsy are all plausible causes, however, further research is needed.
4. Rare but can be diagnosed
Because Alice in Wonderland syndrome is so uncommon, many professionals may never see it in their lives. However, while specialists agree that it is uncommon, the overall prevalence is unknown. There are some ways to diagnose AIWS such as MRI scans, blood tests, and electroencephalography (EEG). The lack of diagnosis could also be due to some people's aversion to discussing their symptoms for fear of being misdiagnosed as hallucinating or suffering from a mental condition.
5. Treatment
There is no cure for AIWS. If you or your child is experiencing symptoms, the best thing you can do is rest and wait for them to go away. It's also crucial to persuade yourself or a loved one that the symptoms aren't life-threatening.
However, treating the underlying cause of AIWS episodes, as determined by you and your doctor, may help you avoid an episode. For instance, if AIWS symptoms is a migraine, then treating the migraines will prevent further episodes or if its a seizure, then treating that seizure will be helpful.
The symptoms aren't hazardous, but they can be disconcerting. They're also not a symptom of something more serious. AIWS episodes can occur multiple times a day for several days in a row, and then you may go weeks or months without experiencing symptoms. Over time, you'll probably notice fewer symptoms. When you reach early adulthood, the syndrome may go away completely.
Sources: Healthline, Everyday Health
Early Intervention Can Prevent Visual Impairment, Say Experts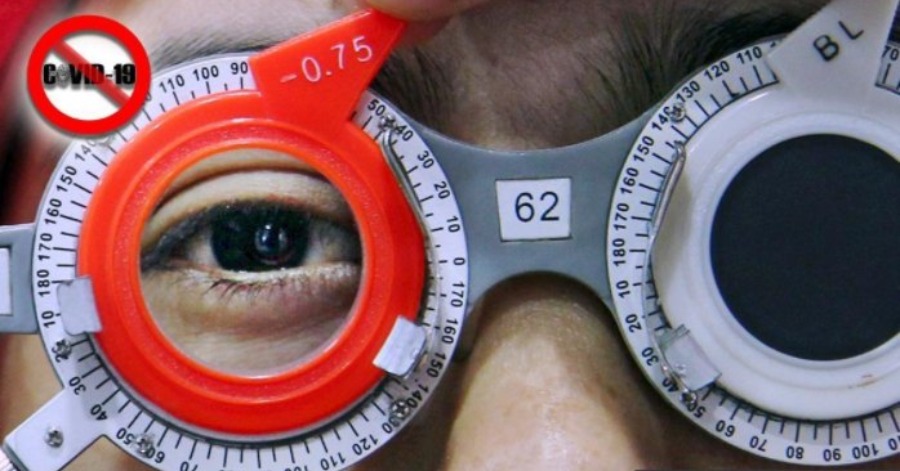 KUALA LUMPUR (Bernama) — The COVID-19 pandemic saw schools nationwide shifting to home-based online lessons while working adults have been asked to work from home.
During this period, there has been an inevitable surge in the use of digital technologies as people and organisations have had to adjust to new ways of work and life.
Electronics have become part of our daily lives;  distancing ourselves from our gadgets for just a day has become unthinkable. But too much screen time has its side effects on the eyesight.
We often hear of children developing short-sightedness or myopia due to prolonged exposure to gadgets or adults having eye strain after spending long hours in front of computer screens.
However, besides gadgets, several other factors have also contributed to eye health issues among people of all ages, whether consciously or unconsciously.
GENETIC FACTORS
 According to the World Health Organisation (WHO), unoperated cataract and uncorrected refractive error are the leading causes of vision impairment. Other causes include age-related macular degeneration, glaucoma, diabetic retinopathy as well as trachoma, a bacterial infection of the eye.
A General and Paediatric Ophthalmologist at MSU Medical Centre Shah Alam, Dr Azlindarita @ Aisyah Mohd Abdullah said generic and non-generic factors also contributed to visual impairment affecting babies and children.
" "Most genetically-related cases can be detected since birth or below six month-olds.  Other than that, an absent red reflex whereby one pupil is white in colour is a sign of cataract in infants. For babies with glaucoma, the cornea should be transparent instead of cloudy," she told Bernama recently.
Dr Azlindarita who is also social media adviser to the Malaysian Advocacy for Myopia Prevention (MAMP) said for non-genetic factors, premature babies of less than 32 weeks or weighing less than 1.5 kg, have high risks of developing myopia if they have retinopathy of prematurity (ROP).
ROP is an eye disease that occurs in a small percentage of premature babies where abnormal blood vessels grow on the retina.
"Babies especially who have been admitted to the Neonatal Intensive Care Unit (NICU) after birth will be screened before being taken home by their parents.
"If they are found to be free from the disorder (ROP) after the screening, they will still be required to go through another yearly examination to ensure they do not have problems with their eyesight," he said, adding that normally, the routine checks will be carried out for this group up to six or seven years old.
A 2005 study shows that the rate of visual impairment among seven-year old children is 9.8 per cent while for 15-year olds, the rate is 34.4 per cent.
MONITORING VISUAL IMPAIRMENT
Dr Azlindarita said, normal visual acuity of newborn babies is at 800/+8.0 and will reduce to 0 when they reach seven years of age. At one year old,  it will be reduced to +2.5 and when the child grows to three years old, it will further drop to +1.0. At seven years old, the visual acuity should be 0, but those with short -sightedness will have a visual acuity of -1.0 or -2.0.
"For children aged 5, if the visual acuity is -1.0, the child is not normal (eyesight) and requires frequent monitoring and needs glasses (on the specialist's advice," she said.
She explained that visual impairment can be divided into three; short-sightedness (myopia), long-sightedness and blurred vision while visual impairment caused by genetic factors have high risks of developing the problem at an early age.
Among the features detected among infants or babies with visual impairment are that they tend to squint their eyes when looking at far objects and they would bring objects such as books or toys closer to them as well as watching television at a close distance.
For those with serious cases of visual impairment,  they would usually miss their steps given that they are unable to see  objects around them.
"There are also infants and children who have abnormal head posture (when the head is deviated out of the normal primary straight head position). When watching television, they will turn the head to place an eye with better vision closer to the target.
"It may be easier for four-year olds and above to share their problem with their parents. Parents and teachers can gauge their behaviour and performance in school at this age," she said.
GADGETS THE MAIN CAUSE
President of the Association of Malaysian Optometrists (AMO) Ahmad Fadhullah Ahmad Fuzai said, gadgets  among infants and children could affect their emotional and mental state, in addition to exposing them to visual impairment risks.
Several local studies found that exposure to the screen of gadgets including telephone and television before two years of  age have negative effects on infants.
According to the American Optometric Association, excessive exposure to blue light can damage the retina.
"Exposure to blue light from computer screens and digital devices can decrease contrast leading to digital eyestrain, weight gain, onset or progression of macular degeneration and affects concentration.
"For children aged between two to three years old, passive and prolonged exposure to television and without parents' interaction are not encouraged as from birth to early childhood, children use their five senses to explore their world, which is crucial to brain development. The eye is a real window into what is happening in the body," he said.
"For three year olds, screen exposure helps them differentiate between reality and the virtual world and during this period, children learn most things through observation and imitation," he added.
DIET, MEDICINES
Visual impairments are also prevalent among those who have poor dietary habits or picky eaters. Individuals who are deficient in nutrients include those with chronic alcohol abuse, incorrectly applied vegetarian diet, patients who undergo gastrointestinal surgery or those who suffer from anorexia nervosa.
Ahmad Fadhullah said, imbalanced diet for example, can cause individuals to be deficient in B12 and D vitamins, selenium, high zinc level, reduction in bone density and  optic neuropathy or damage to the optic nerve characterised by loss of vision.
"An individual not only faces problems with their eyesight through their food intake but also failure to get the right nutrition for their body could also affect their eyesight. The situation is called nutritional optic neuropathy, a dysfunction of the optic nerve resulting from improper dietary content of certain nutrients essential for normal functional of the nerve fibres.
He also noted that consuming medicines that are easily available online but are not approved by the Ministry of Health, can have side effects on the individual's eyesight.
" This is because unregistered medicines normally contain high steroid content for the purpose of giving temporary relief.
"When these medicines are taken without doctors'  prescription, it can result in acute glaucoma and  permanent blindness.
"Lubricant eye drops used widely as relief for eye problems are also feared to be harmful to the consumer. Hence, the authorities should control the sale of medicines that are not approved by MOH," he said.
OTHER SIDE EFFECTS
Meanwhile, President of the Malaysian  Society for Occupational Safety and Health (MSOSH), Dr Shawaludin Husin said, fatigue or eye strain faced by working groups can affect body posture or ergonomics as their eyes are too focused on the screen for a long period of time.
"Although the source is their eyesight, but it could have other health problems when the body appears to have been "locked" as they have to focus on carrying out a certain task to the extent that they neglect the importance of having a good posture.
"Among others back and waist pain, headaches, etc, as more time is spent staring at the screen. Some people suffer from sleep disorder due to the blue light from the screen that affects the hormonal balance of the body. Too much exposure to the blue light at night can result in decreased levels of melatonin.
"A human body should be sleepy or tired during dark and is awakened by bright lights but man-made lights affect the hormonal balance," he said.
Ahmad Fadhullah also said that a balanced diet with adequate nutrients and vitamins  can help prevent visual impairment.
At the same time, eye protectors such as dark sunglasses or those with UV protection can avoid the risk of cataract at an early stage.
"Excessive use of gadgets can cause eyestrain. Try to practise the 20-20-20 technique; the simple rule is that for every 20 minutes you spend looking at a digital device or computer screen, you should look at something else that is 20 feet away for a period of 20 seconds.
"Go for an eye check up at least once a year to ensure that your eyesight is at the optimum level. This also serves as an early intervention in order to prevent more serious problems from occuring.  What is important is, eye exams at every age and life stage can help keep your vision strong," he added.
Sources: BERNAMA
WHO Unveils Recommendations For Climate Action To Ensure Sustained Recovery From COVID-19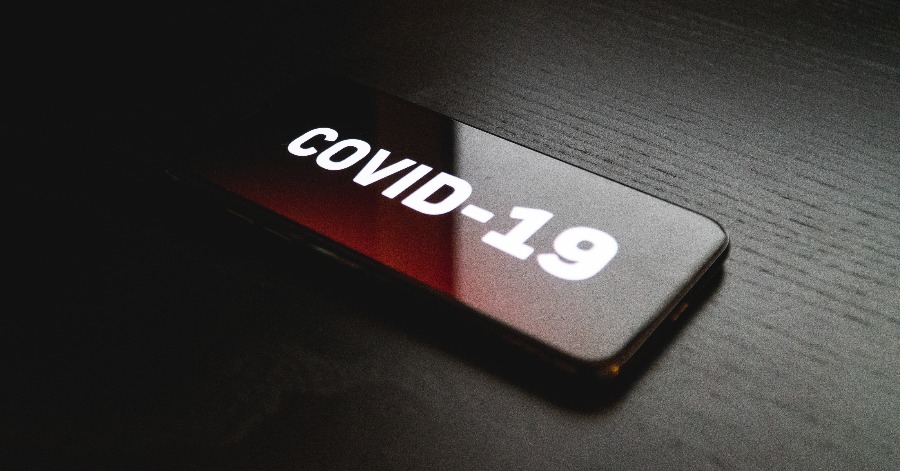 GENEVA, Oct 12 — The World Health Organisation (WHO) issued ten recommendations on Monday on how governments can maximise the health benefits of tackling climate change in a variety of sectors, thereby avoiding the worst health impact of the climate crisis, said Xinhua.
Ahead of the 26th UN Climate Change Conference (COP26) to be held in Glasgow, Scotland, WHO released its COP26 special report, "The Health Argument for Climate Action."
The ten WHO recommendations highlight the urgent need, and numerous opportunities for governments to prioritise health and equity in the international climate regime and sustainable development agenda. Above all, the WHO urges governments to commit to a healthy, green recovery from COVID-19.
"The COVID-19 pandemic has shone a light on the intimate and delicate links between humans, animals and our environment. The same unsustainable choices that are killing our planet are killing people," said WHO Director-General Dr Tedros Adhanom Ghebreyesus.
"WHO calls on all countries to commit to decisive action at COP26 to limit global warming to 1.5 degrees Celsius — not just because it's the right thing to do, but because it's in our own interests," he added.
The report comes as unprecedented extreme weather events and other climate impacts are taking a rising toll on people's lives and health. Increasingly frequent heatwaves, storms and floods, have killed thousands and disrupted millions of lives. Changes in weather and climate are also threatening food security, driving up disease, and negatively affecting mental health.
"Climate change is the single biggest health threat facing humanity," the report says. "While no one is safe from the health impacts of climate change, they are disproportionately felt by the most vulnerable and disadvantaged."
As well as recovery from COVID-19, the report also puts health and social justice at the heart of the UN climate talks. It calls for a fair and inclusive transition to renewable energy, particularly from coal combustion, and promotes sustainable, healthy urban design and transport systems, as well as more affordable, nutritious diets.
UN Secretary-General António Guterres said COP26 is a crucial  opportunity to fulfill the promise of the Paris Agreement.
That means reducing emissions to limit temperature rise to 1.5 degrees Celsius above pre-industrial levels; providing US$100 billion each year to the developing world for climate action, and financial support for mitigation and adaptation, the UN chief said at a ministerial meeting in Milan, Italy, via a video link last month.
Sources: BERNAMA
(Video) Importance of Your Mental Health And Tips On How To Improve Them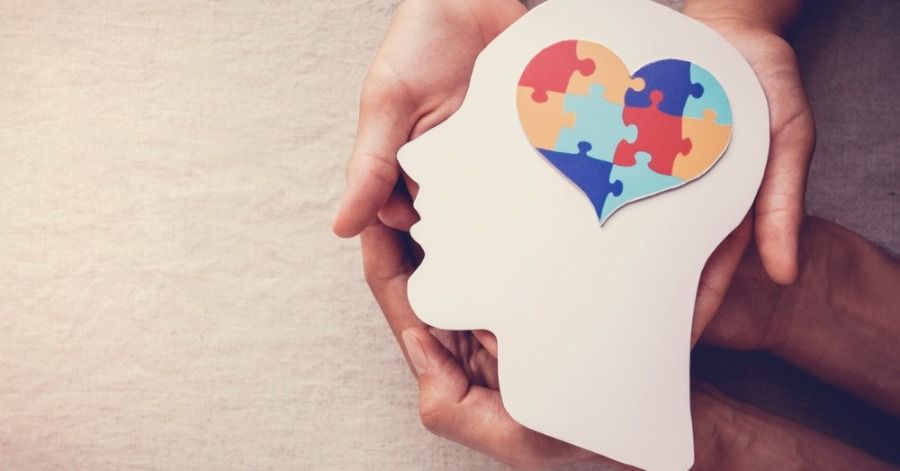 Most of us prioritize our physical health the most because we want to be healthy and live a longer life. Often, we neglect our mental health when actually, mental health contributes a lot to our physical being. Your mental health has an impact on how you think, feel, and act in everyday situations. It also has an impact on your ability to deal with stress, overcome obstacles, form relationships, and recover from disappointments and adversities in life.
We try to brazen it out by distracting ourselves or self-medicating with drink, drugs, or self-destructive habits, ignoring the emotional messages that tell us something is wrong. We bury our troubles in the hopes that no one will notice. We are hopeful that our condition will improve on its own over time. Alternatively, we may simply give up, convincing ourselves that this is "just how we are."
Mental health, like physical health, needs the effort to achieve and sustain. We have to work harder these days to maintain great mental health, simply because life takes a toll on our emotional well-being in so many ways.
Here are 4 tips for you to improve your mental health
1. Make yourself a priority
Have you got a chance to relax? Most of us are too preoccupied with our own well-being to give it much thought. Neglecting self-care has a negative impact on one's mental health. According to studies, poor eating habits damage not just your emotions but also your capacity to think. So, if you eat little, your odds of feeling terrific are slim. Exercise and getting enough sleep are also important for your mental health. Avoid self-criticism and treat yourself with care and respect. Make time for your favorite projects and interests, or widen your horizons. Do a daily crossword puzzle, start a garden, learn to dance, learn to play an instrument, or learn a new language.
2. Create positive thoughts
Positive thinking isn't a cure-all, and it won't solve all of your problems. According to a study published in the National Science Foundation, out of thousands of thoughts each day, 80% seem to be negative and 95% repetitive. Hence, there are lots of negative thoughts going on. A lot of us know what we're thinking but we don't check if it is positive or negative thinking.
It is easy to think positively. All you need to do is focus on the good things and practice gratitude. By doing so you're not only doing a favor for your mental health but you could also be a help for a friend in need.
3. Say what you feel
It makes you feel better to express how you're feeling. According to a UCLA psychologist, verbalizing our feelings reduces the intensity of our sadness, rage, and pain. So, if you want to improve your mental health, consider talking about your feelings with a friend, psychologist, or someone you trust. You could even jot them down in a journal. It is possible to have a positive and significant effect simply by writing down your feelings. So don't bottle up your feelings.
4. Be compassionate 
According to psychologists, compassion is a fundamental human attribute. As a result, we all have a natural tendency to be giving and kind to others. According to Ed Diener and Martin Seligman, altruism or selfless corcern for others increases mental and physical health and also, speeds up recovery from disease. Another research suggests that providing support for others may have positive effects on key brain areas involved in stress and reward responses. As a result, compassion drives us to assist and support others, as well as ourselves. It motivates us to do everything we can to alleviate the pain of others.
Sources: Psych2Go, UHS.UMICH.EDU, Help Guide