Apple's New iPhone 13 Launches In South Korea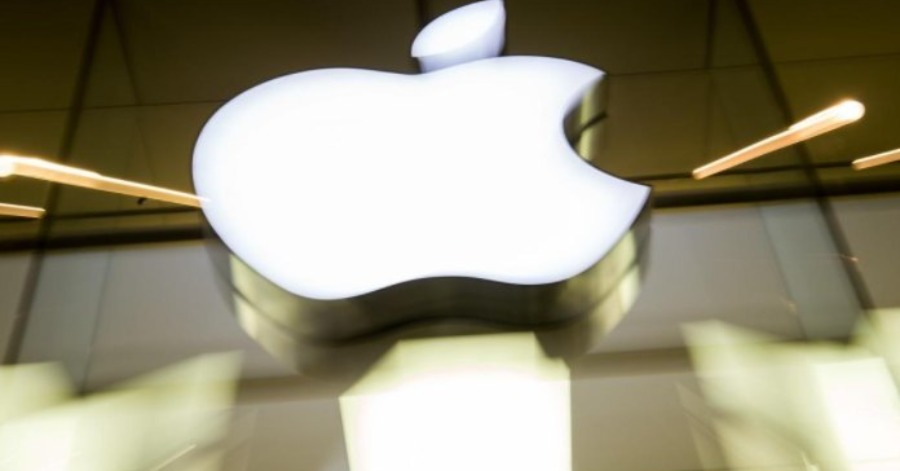 SEOUL, Oct 8  — Apple Inc. launched the new iPhone 13 series in South Korea on Friday as it seeks a greater presence in rival Samsung Electronics Co.'s home turf.
Apple and the country's three major mobile carriers — SK Telecom Co., KT Corp. and LG Uplus Corp. — started shipping the iPhone 13 series, comprised of the 5.4-inch iPhone 13 mini, the 6.1-inch iPhone 13, the 6.1-inch iPhone 13 Pro and the 6.7-inch iPhone 13 Pro Max, according to Yonhap news agency.
The tech giant unveiled its new smartphones on Sept. 14 and started shipping the devices in the United States later that month.
The new iPhones are expected to gain popularity in South Korea, with the first series of preorders from top carrier SK Telecom selling out in just nine minutes earlier this month.
The new iPhones offer better battery life over their predecessors and a much-improved camera system, with Apple's sensor-shift optical image stabilisation technology applied to all models.
The new Pro lineup also supports an adaptive refresh rate from 10Hz to 120Hz, catching up to rivals that already offer the technology.
Apple's latest generation smartphones are expected to face stiff competition here against Samsung Electronics' new foldable smartphones released in late August, it added.
Samsung's Galaxy Z Fold3 and the Galaxy Z Flip3 have enjoyed wide popularity, surpassing combined sales of 1 million units in the local market as of Monday.
Mobile carriers are betting on the increased competition to boost the adoption of 5G mobile plans after a lack of new flagship phones since the start of the year.
While the monthly net growth in 5G users grew by one million at the start of the year thanks to Samsung's Galaxy S21 smartphones, it fell to around 600,000 in July, according to the Science and ICT Ministry.
The number of 5G subscribers in South Korea stood at 17.8 million as of end-August, accounting for around a quarter of the country's total mobile network subscriptions.
South Korea commercialised 5G networks in April 2019.
Sources: BERNAMA
Sindumin Assemblyman Yusof Yacob Quits Warisan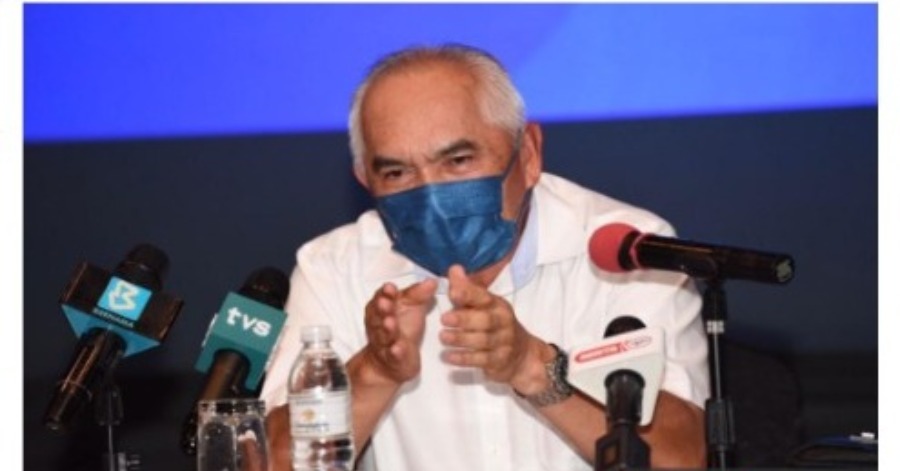 KOTA KINABALU, Oct 8  — Sindumin assemblyman Datuk Dr Yusof Yacob today announced that he has quit Parti Warisan Sabah (Warisan) and is now an independent who will support the Gabungan Rakyat Sabah (GRS)-led state government.
The former Warisan Information Chief said he made such a decision as he wanted to help the people in the Sindumin state constituency and Sipitang district resolve various problems as well as to bring development to the area.
"My action is a personal decision without any pressure and influence from anyone. I want to focus on working for the people I represent and not just talking around in coffee shops without doing anything for them," he told a press conference here.
In the 14th General Election in 2018, Yusof, 66, won the Sindumin state seat with a majority of 760 votes in a three-cornered fight and retained the seat at the 16th Sabah State Election last year with a 424-vote majority in a six-cornered fight.
With the latest development, Warisan now has 20 state seats after Bugaya assemblyman Manis Muka Mohd Darah died in November last year and Sebatik assemblyman Hassan A Gani Pg Amir quit the party last February. Warisan won 23 seats in the state election last year.
Elaborating, Yusof said he had discussed his intention to quit Warisan with party president Datuk Seri Mohd Shafie Apdal and the Semporna Member of Parliament offered no objection.
"We discussed as friends and he has no objection because, in politics, this is just the way it is. I personally do not want to be enemies with anyone, I only want to take care of the people and the state.
"I have no issues with Warisan and I am ready to face any action after this. I will also send an official notification to the State Assembly Speaker (Datuk Kadzim M Yahya)," he said.
Asked about the reaction of the Sipitang Warisan division and Sindumin voters, he said it was up to them to say anything or follow in his footsteps.
Commenting further, Yusof said by being an independent assemblyman, he could work with anyone including politicians as well as government agencies and departments without any restriction.
"I can meet and discuss with the Chief Minister (Datuk Hajiji Noor), state Works Minister (Datuk Seri Bung Moktar Radin), GRS or any parties to resolve my people's problems such as water issues and the Pan Borneo (highway).
"Our people have been struggling for a long time, especially during this COVID-19 pandemic. Therefore, we have to work for them. I only have four years left (as an elected representative), so I want to focus on helping the people," he said.
Sources: BERNAMA
New Ceiling Price For COVID-19 Test Kit To Be Known Next Month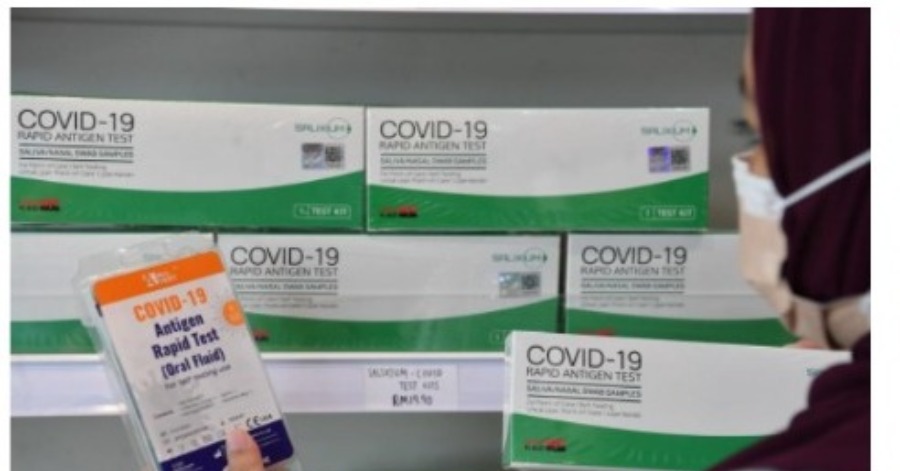 PUTRAJAYA, Oct 8  — The new wholesale and retail ceiling price for the COVID-19 antigen rapid test kit (self-test)  will be issued next month, said Domestic Trade and Consumer Affairs Minister Datuk Seri Alexander Nanta Linggi.
In a statement here today, he said the ministry was making an assessment of the matter and had received feedbacks from the industry on the price level that should be considered to ensure adequate and continuous supply of the product.
The government had previously set the maximum retail price for the COVID-19 antigen rapid test kit at RM19.90 per set, while the wholesale price was set at RM16 per set, effective Sept 5.
Yesterday, Health Minister Khairy Jamaluddin said the ceiling price of the COVID-19 antigen rapid test kit would be lowered as an incentive for the public to make their own checks when inter-state travel is allowed.
According to Nanta, there are about six million COVID-19 antigen rapid test kits already in the market.
He said the ministry was also in discussions with the Health Ministry to enable more premises, like supermarket,  to sell the test kit.
The sale of the COVID-19 antigen rapid test kit by supermarkets is expected to be implemented by the end of this month, he added.
Sources: BERNAMA
Less Than One Per Cent To Go To Achieve Fully Vaccinated Adult Population Target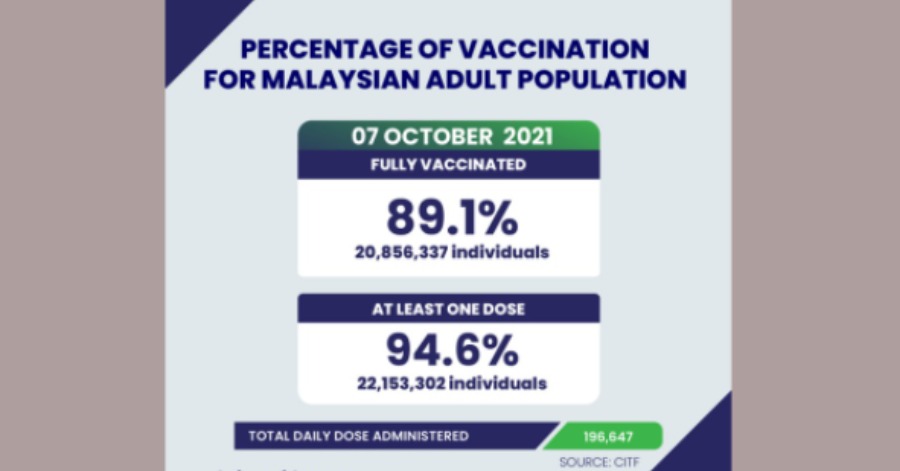 KUALA LUMPUR, Oct 8  — A total of  20,856,337 individuals or 89.1 per cent of the adult population in the country have completed their COVID-19 vaccination as of yesterday, just 0.9 percentage points short of the targeted 90 per cent.
Based on the Ministry of Health data on the COVIDNOW portal, 94.6 per cent or 22,153,302  individuals of the adult population have received at least one dose of the vaccine.
A total of 196,647  doses of the vaccine were dispensed yesterday with 108,092 as first dose and 88,555 as second dose, bringing the total number of doses administered under the National COVID-19 Immunisation Programme (PICK) to 45,204,479.
Meanwhile, 4.7 per cent or 147,938 of adolescents aged between 12 and 17 have completed their vaccination and 68.5 per cent or 2,156,346  teenagers have received at least one dose of the vaccine,
On Sept 22, Prime Minister Datuk Seri Ismail Sabri Yaakob said interstate travel would resume when 90 per cent of the adult population in Malaysia have been fully vaccinated.
Sources: BERNAMA