Creative Industry's Potential Can Be Maximised By Leveraging Digital Technology – Annuar Musa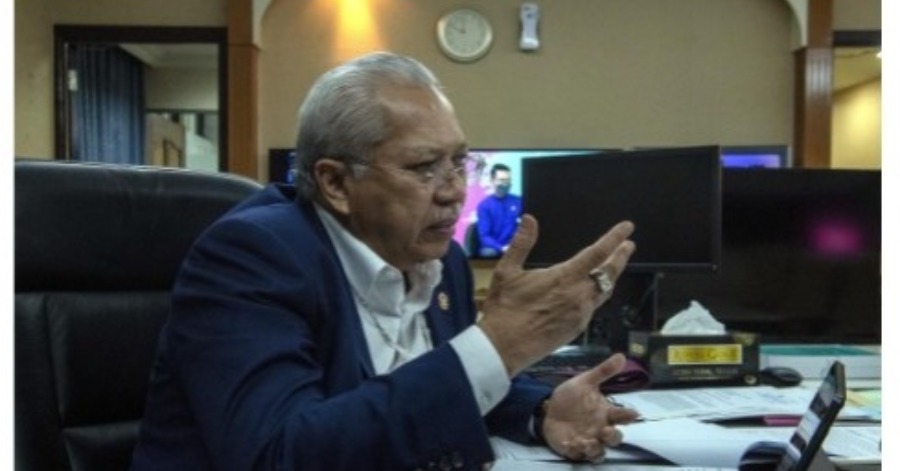 KUALA LUMPUR, Oct 14 — The development of the creative industry can be accelerated by firstly maximising the industry's potential, said Communications and Multimedia Minister Tan Sri Annuar Musa.
He said it can be achieved by leveraging on Malaysian creativity and digital technology, while preserving invaluable national culture, arts and heritage.
"We will be developing a conducive ecosystem for the creative landscape, upscaling our talent to match the needs of the industry, as well as strengthening our product development and promotion initiatives," he said at the virtual Kuala Lumpur Creative Economy Forum (KUL.CEF 2021) and kick-off of the Art In The City (AITC) 2021 today.
He said the growth enablers will increase revenue and job opportunities, as well as bolster local distinctive cultural identities, paving the way for Malaysia to become a renowned exporter and leader of the creative fields.
"Personally, in my purview as minister, I hope to see the industry strengthen through a strategic plan, a coordinated effort across the public and private sectors, a database approach in scaling up the sectors, and patient capital to grow this creative economy of Malaysia.
"This must be done immediately via the Ministry of Communications and Multimedia and its agencies including the Cultural Economy Development Agency (CENDANA) and MyCreative Ventures," he added.
In addition, Annuar said he also hopes to see more strategic programmes that help build on successful local precedents such as Upin & Ipin, Ejen Ali and Didi & Friends which had made their mark both locally and globally.
"It is time, now more than ever, to spur the growth of the industry and it requires an out-of-the-box approach or approaches which we can borrow from others who have done very well.
"We can localise these approaches here at home to create a conducive ecosystem to ensure the industry becomes an engine of social inclusivity, (leading to) creation of jobs, and potentially economic gains for the nation," he said.
Annuar said with 2021 being the International Year of Creative Economy for Sustainable Development, there is much to harness from cultural and creative stories and assets.
"We already have close to 900,000 Malaysians employed in the creative economy and that is a big number. Indeed more can be done and I believe more should be done.
"The 12th Malaysia Plan aims to boost the creative sector's contribution to national Gross Domestic Product (GDP) by almost 20 per cent over the next five years, from RM26.8 billion in 2020 to RM31.9 billion by 2025.
"There is a huge role for the government to play in facilitating this growth. It does not only require policymakers of the country, but also corporations and the content creators, to play an important role in developing the country's creative economy, especially post-COVID-19," he said.
After more than a year's hiatus due to the COVID-19 pandemic, CENDANA, a unit of MyCreative Ventures, aims to reach out, restart, revive and rebuild the nation via the arts and culture sector via one of its leading arts platforms in engaging with the public, AITC 2021.
AITC 2021 will kick off with the KUL.CEF Forum on Oct 14, held virtually.
KUL.CEF forum is a follow-up online conversation from the Creative Economy Forum that took place in October 2020. It is a Malaysian event to commemorate the International Year of Creative Economy for Sustainable Development.
KUL.CEF aims to focus on increasing the participation of the private sectors in contributing to the development of arts and culture in Malaysia.
Sources: BERNAMA
MOTAC Proposes Opening Langkawi To Foreign Tourists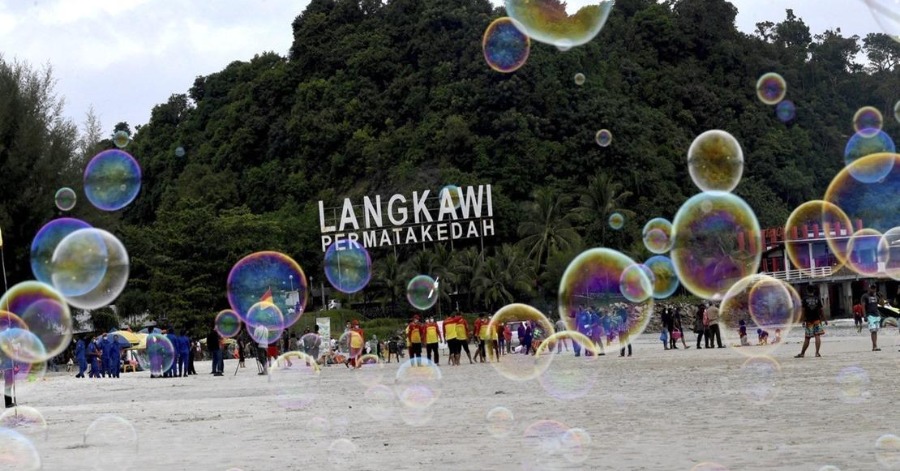 KUALA LUMPUR, Oct 14  — The Ministry of Tourism, Arts and Culture (MOTAC) has proposed to the National Security Council (MKN) to open Langkawi to tourists from several selected countries under the ongoing pilot tourism bubble project.
Minister Datuk Seri Nancy Shukri said the move was to enable Malaysia to revive its economy which was affected by the COVID-19 pandemic.
"I suggest that we open (the borders) to (tourists from) certain countries to Langkawi first, under the Langkawi pilot project.
"This is one of the ways we can revive our economy," she said in reply to Senator Ahmad Yahaya who wanted to know whether the government planned to open the borders for tourists, especially from ASEAN member countries.
Earlier, Nancy said between Sept 16 and Oct 12, a total of 85,921 people had travelled to Langkawi through the tourism bubble and based on the feedback from the Malaysian Association of Hotels (MAH), the average hotel occupancy rate in Langkawi for the first week this month was 45 per cent at four- and five-star accommodation and 21 per cent for the accommodation of three-star and below.
Sources: BERNAMA
Malaysia Ready To Return As Regional And International Investment Hub — PM Ismail Sabri
KUALA LUMPUR, Oct 14 —  Malaysia is now ready to be back on track as an investment hub for both regional and international investors, driven by creative and innovative methods in encouraging investments implemented by the government.
Prime Minister Datuk Seri Ismail Sabri Yaakob said this is also made possible through continuous cooperation with every members of Keluarga Malaysia, with safe bubbles for all businesses with new norms are being safely applied to date.
"The Twelfth Malaysia Plan (12MP) has outlined nine Focus Areas in revitalising Malaysia's investment. Among others are in rejuvenating economic growth, strengthening economic enablers, improving social security, eradicating hardcore poverty and narrowing income gaps throughout the nation.
"The uniqueness of multiracial Malaysian, with diverse social strata has long provide opportunities for investors. Different race, for instance, would need different set of necessity. In another comprehension, more products and services are potentially marketable in this country," he said in his pre-recorded keynote address at the Invest Malaysia 2021 Virtual Series 1 today.
The Prime Minister said Malaysia provides the most conducive environment for the business communities to invest, among others, being the gateway to ASEAN market through Regional Comprehensive Economic Partnership (RCEP).
"The 15 countries within the RCEP alone, are generating almost 30 per cent of global gross domestic product (GDP). It has been estimated that their overall aggregate of GDP income would increase by US$174 billion by 2030. This will give our corporations and micro, small and medium Enterprises (MSMEs) a more level playing field while facilitating access to larger regional markets.
"This climate of growth is further strengthened by Malaysia's consistent improvement in the field of digital infrastructure. In the past years, Malaysia had witnessed rapid growth in the digital economy, online businesses and cashless transactions," he said.
As for the international stage, he said Malaysia remain as an active key player in Comprehensive and Progressive Agreement for Trans-Pacific Partnership, the international economic collaboration provides more than 500 million participations with combined GDP of US$10 trillion.
Meanwhile, he said an essential component of the country's future lies in the Malaysian Digital Economy Blueprint (MyDIGITAL) and National Fourth Industrial Revolution (4IR).
He said both of these are aligned with the National Policy on Science, Technology and Innovation (DSTIN) 2021-2030 which aims to develop Malaysia as a high-tech nation by 2030.
"With the 4IR, we aim to create an ecosystem within our economy that will be led by science, technology and innovation. It will facilitate local technology development, by creating economic opportunities and developing talents in areas such as Artificial Intelligence, the Internet of Things, and Blockchain Technologies.
"Moreover, with MyDIGITAL, areas of policy-making will be focusing on developing the infrastructure and human capital. This will ensure broad access and optimum utilisation of new generation of technologies," he said.
In reaching such targets, the Prime Minister said government has identified significant key strategies in economic reform, which were designed to escalate economic recovery and enhance the country's competitive landscape for investors, allowing wider participations from both regional and international investors.
"Malaysia has given special attention for green technologies in the 4IR. Our future is connected to the environment's health. As more countries adopt carbon neutrality targets, Malaysia has begun encouraging numerous sectors and industries in developing necessary technology.
"In the light of this, Bursa Malaysia and various government ministries are now consistently collaborating to launch a voluntary carbon market, in transiting into a zero-carbon economy," he said.
To date, Ismail Sabri said the public and the private sectors are working together on shared vision and strategies in ensuring inclusive environmental-friendly economic growth.
"Nevertheless, we aim of becoming a carbon neutral country as early as 2050," he added.
Sources: BERNAMA
Uber Cup Standings And Quarterfinals Schedule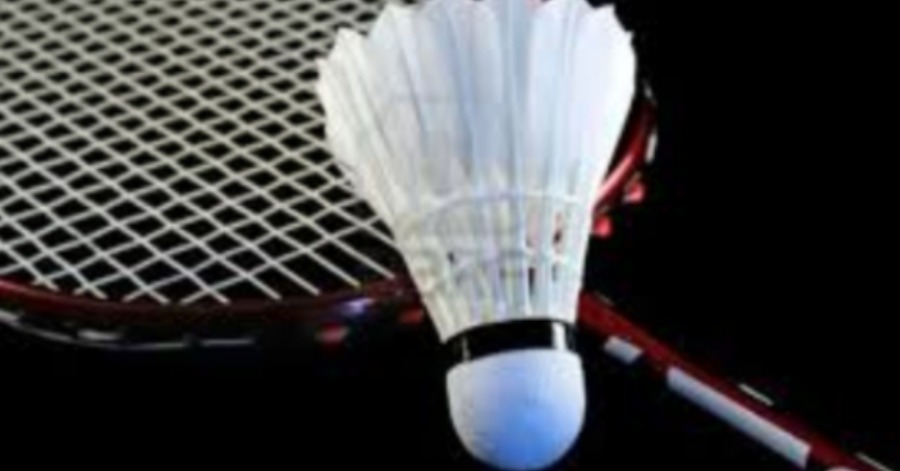 AARHUS (Denmark), Oct 14 — Following are the final standings of teams in the Uber Cup 2020 after group level fixtures and quarter-finals draw at the Ceres Arena, here:
Group A
————
| | | | | | | | |
| --- | --- | --- | --- | --- | --- | --- | --- |
| | Points | Played | Won | Lost | Matches | Games | Points |
| Japan | 3 | 3 | 3 | 0 | 15-0 | 30-0 | 631-341 |
| Indonesia | 2 | 3 | 2 | 1 | 8-7 | 18-14 | 571-541 |
| France | 1 | 3 | 1 | 2 | 4-11 | 8-24 | 458-613 |
| Germany | 0 | 3 | 0 | 3 | 3-12 | 7-25 | 471-636 |
Group B
————
| | | | | | | | |
| --- | --- | --- | --- | --- | --- | --- | --- |
| | Points | Played | Won | Lost | Matches | Games | Points |
| Thailand | 3 | 3 | 3 | 0 | 15-0 | 30-1 | 648-374 |
| India | 2 | 3 | 2 | 1 | 7-8 | 16-17 | 584-546 |
| Spain | 1 | 3 | 1 | 2 | 5-10 | 10-22 | 457-606 |
| Scotland | 0 | 3 | 0 | 3 | 3-12 | 8-24 | 445-608 |
Group C
————
| | | | | | | | |
| --- | --- | --- | --- | --- | --- | --- | --- |
| | Points | Played | Won | Lost | Matches | Games | Points |
| South Korea | 3 | 3 | 3 | 0 | 14-1 | 29-2 | 649-247 |
| Chinese Taipei | 2 | 3 | 2 | 1 | 11-4 | 22-9 | 570-370 |
| Egypt | 1 | 3 | 1 | 2 | 5-10 | 10-21 | 379-560 |
| Tahiti | 0 | 3 | 0 | 3 | 0-15 | 1-30 | 233-654 |
Group D
————
| | | | | | | | |
| --- | --- | --- | --- | --- | --- | --- | --- |
| | Points | Played | Won | Lost | Matches | Games | Points |
| China | 3 | 3 | 3 | 0 | 15-0 | 30-2 | 663-395 |
| Denmark | 2 | 3 | 2 | 1 | 8-7 | 20-15 | 647-596 |
| Canada | 1 | 3 | 1 | 2 | 5-10 | 10-23 | 477-621 |
| MALAYSIA | 0 | 3 | 0 | 3 | 2-13 | 7-23 | 490-665 |
(Note: Top two teams from each group will advance to the quarter-finals)
Quarter-finals draw
————————-
(Note: All matches will be played on Thursday. Denmark time/Malaysian time)
South Korea vs Denmark – 1.30PM/7.30PM
Japan vs India – 1.30PM/7.30PM
Chinese Taipei vs China – 7PM/1AM (Friday)
Indonesia vs Thailand – 7PM/1AM (Friday)
Sources: BERNAMA