McDonald's offerings have always had a special place in the hearts of many people around the world, including those in Malaysia. McDonald's Malaysia has announced the launch of a brand new burger on the menu.
This October, it's all about the glitz and glam, and it's all about the Creamy Cheese Spicy Chicken Burger's debut! A burger with creamy cheese sauce, spicy chicken patty, and fresh vegetables is a delicious treat. You can even quadruple the burger by adding an egg!
With one bite, there's a lot of flavors going on in your mouth. And their chicken patty is so spicy, juicy, and tender as always. For cheese lovers, you guys definitely would love this burger! The tangy flavor from the creamy cheese sauce will just melt in your mouth, making you want to dig in more.
Basically, it is just like the regular McChicken only that is slightly spicy. The cheese sauce is not so strong and is very much balanced. This new limited edition burger is suitable for those who love spicy food but have a low tolerance for it.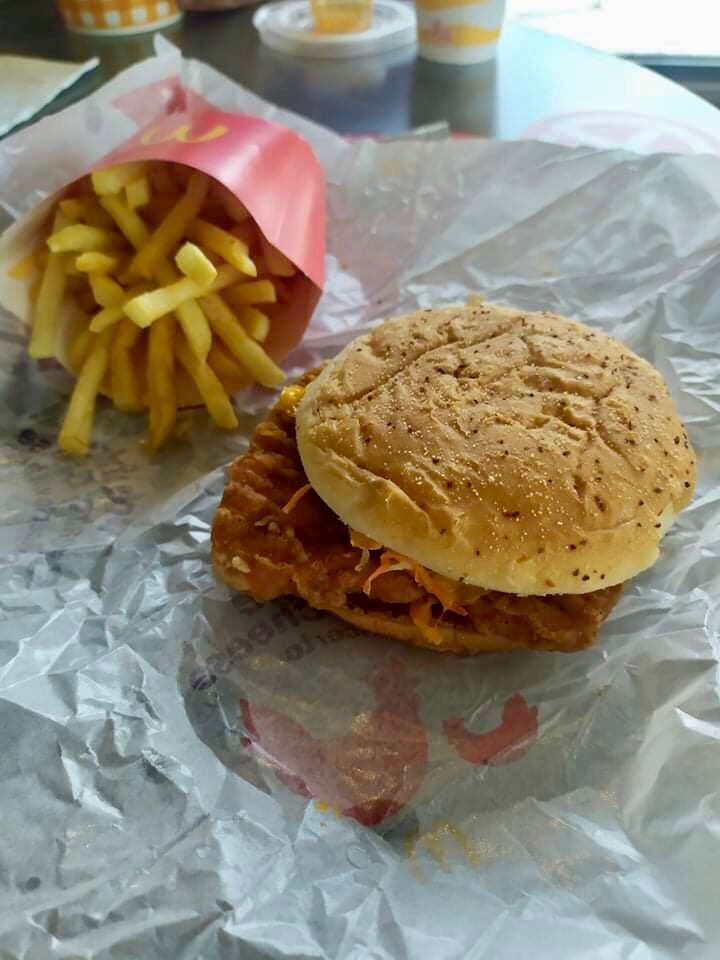 Not only that, Mc Donald's new and limited-edition burger is sure to amaze and entertain. There are movie projectors, theatre seats, and other prizes up for grabs! Simply enter their weekly contest series and show off your movie expertise for a chance to win a LUMOS projector, McD gift cards, GSC Aurum Theatre tickets, and a 3-month Viu subscription. From October 7 to October 27, 2021, you can participate in the contests by like McDonald's Facebook page.
This burger is a must! So don't miss out on bringing these stars home with McDelivery or your nearest McDonald's Drive-Thru outlet for a limited time only.
Sources: McDonald's, McDonald's Facebook, McDonald's Youtube