Greatest Footballer That Never Play Football? The Unbelievable Carlos Kaiser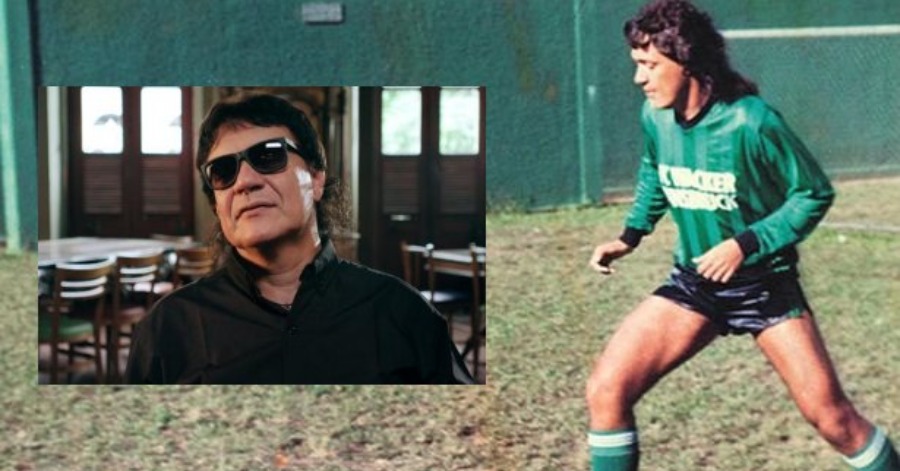 Most football fans have had to accept the disheartening reality that, no matter how much they wish to live the life of a footballer, they simply lack the capacity to become the sport's next international superstar. However, it's possible that the dream is still alive.
We know most of the well-known footballers for their skills such as Lionel Messi, David Beckham, Cristiano Ronaldo and many more. But do you know about a player that became famous even without ever kicking a ball? What if there was a way to gain access to sports vehicles, adoration, and lucrative football contracts without ever kicking a ball?
Meet Carlos Kaiser
Carlos Henrique Raposo, who was born in April 1963, always knew he wanted to make it great in Brazil's football culture. According to him, he was given the nickname 'Kaiser' after Franz Beckenbauer, one of the world's most renowned players at the time. Some of his buddies, however, dispute this, claiming that it was in reference to the Beer brand because their bottles were unusually wide.
Carlos began his childhood career with a great level of fitness but little more, as coaches and players quickly discovered. His teammates would have laughed at the prospect of him pursuing a career in football since he lacked skill with the ball at his feet.
Kaiser was hired as a footballer for a number of notable Rio de Janeiro clubs for almost 20 years in the 1980s and 1990s. He, on the other hand, never played a game or even kicked a ball. He lived the high life for all those years: he was a nightclub king and a party animal. He was good-looking, a fantastic dancer, a legendary womanizer, and a devoted Speedo wearer. He did everything a footballer should do, except play the game. He feigned to have heard an opposing fan shout abuses at the chairman the one time he was pushed onto the field during a game, leaped into the crowd to create a brawl, and was accordingly sent off.
Carlos returned to Brazil after his stint in Mexico, where he made great friendships in the Rio de Janeiro nightlife scene. Professional players and sports journalists were among those who took part. Clubs would swallow these lies and sign the player on short trial contracts after the former put in good words with managers and the latter created bogus stories in the newspaper about his career. After that, he'd claim to be short on match fitness and only do regular fitness training for a few weeks until he could fake a hamstring injury.
Due to the lack of MRI scans at the time, this worked perfectly. He'd finish the short-term trial contract, which normally lasted three months, and then start over. He'd further bolster his ruse by pretending to call about transfer offers on phony cellphones. Injuries were difficult to argue during this time, thus owners and managers would frequently "take his word for it." Because alternative information was not readily available, this was also true for his journalist accomplices.
Finally, Kaiser's nightclub adventures had positioned him as the unofficial pimp to every top football talent in Rio. He provided the girls, and it was handy for everyone to pretend that he was a player and a member of the establishment.
In 2018, Carlos, had a bad hip and poor eyesight, and also converted to Buddhism and realized his lifelong ambition of becoming a fitness coach who works with female bodybuilders.
He claimed he had never loved football and that it was not his cup of tea. He's not proud of what he did, and he regrets not seizing the opportunities that were presented to him. If he had put the same effort into playing as he did in convincing everyone that he was a brilliant footballer, he may have been the wonderful footballer everyone thought he was.
Also, there's a movie made about Carlos Kaiser that you can catch on Amazon Prime and IMDb. A movie that is so fantastical that it's hard to believe it's real. The film, directed by Louis Myles, is a stunning ode to a man who grew into a peculiar kind of a legend in his own right. Despite his shithouse behavior, Kaiser is regarded by many as the quintessential Carioca, and this documentary surely pays homage to his colorful samba stylings. The film is a treat to see, with vintage material, celebrity interviews, engaging narration, gloriously trashy 80s song, and Raposo himself.
Sources: Last Word On Sports, IMDb, The Guardian, Irish Mirror, Joe
Stunning Loss To Canada Sees Malaysia End Uber Cup Campaign In Dismal Fashion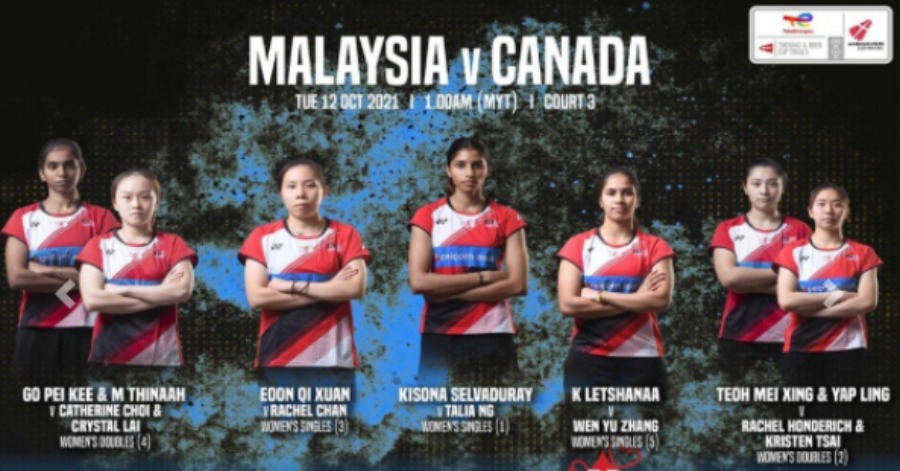 AARHUS (Denmark), Oct 12  — The young Malaysian Uber Cup squad completed their campaign with a shocking 4-1 defeat by Canada in their last Group D match at the Ceres Arena here last night (early today in Malaysia).
National singles shuttler S. Kisona, who was rested for the match against China on Sunday, played in the first singles but it was clear to see that she was far from her best and suffered a huge setback against world number 183 Talia Ng.
The 23-year-old Kisona managed to go toe-to-toe with the Talia until 6-6 in the first game before a lapse in concentration saw the Canadian bag seven straight points en route to winning it 21-9.
In the second game, world number 53 Kisona again started well to lead 5-1. Then, her game fell apart as Talia regained control to romp home 21-14 to put Canada 1-0 up.
In the first doubles tie, world number 68 Teoh Mei Xing-Yap Ling raised Malaysian hopes with a dominant performance in the first game against world number 20 Rachel Honderich-Kristen Tsai to win 21-13.
However, the more experienced Rachel-Kristen stepped up a gear to win the next two games 21-10, 21-14 for Canada to take a 2-0 lead.
Canada then clinched the winning point through world number 185 Rachel Chan, who needed just 33 minutes to outplay world number 123 Eoon Qi Xuan 21-12, 21-13 in the second singles tie.
Although Canada had won the match, Malaysian scratch pair Go Pei Kee-M. Thinaah made sure the team did not suffer a whitewash when they delivered the country's first – and only – point by defeating Catherine Choi-Crystal Lai 21-12, 21-13.
"This is the first time we have been paired up. We didn't think too much about it and just went all out. Although we are happy that we won, we are also sad because the team lost," said Thinaah.
In the final tie of the night, 18-year-old K. Letshanaa ran out of steam after winning the first game against Wen Yu Zhang in the third singles to go down 21-17, 16-21, 21-12.
This Uber Cup campaign has proven to be a humbling experience for the young Malaysian team, who came to Aarhus with hopes of making the quarter-finals.
Instead, they head home after failing to get past the group stage with three straight defeats – 4-1 to Denmark on Saturday (Oct 9), 5-0 to China on Sunday (Oct 10) and now 4-1 to Canada – to finish at the bottom of the group.
With only the top two teams from each group advancing to the quarter-finals, China and Denmark have booked their berths in the last eight with two wins each. The group winner will be decided on Tuesday, with China the clear favourites against the hosts.
While the Malaysian women's Uber Cup campaign ended last night, the men's team are set to start their Thomas Cup journey on Tuesday (1 am Wednesday Malaysian time) when they take on Canada in their opening Group D tie.
Malaysia, who are expected to beat Canada and confirm their quarter-final berth, will wrap up their Group D fixture against Japan on Thursday (Oct 14). There are only three teams in Group D after England pulled out earlier.
Other results
——————
Thomas Cup:
Indonesia bt Thailand 3-2
Taiwan bt Algeria 5-0
Uber Cup:
Indonesia bt France 4-1
Taiwan bt Tahiti 5-0
South Korea bt Egypt 5-0
Japan bt Germany 5-0
Sources: BERNAMA
ASICS Invites Runners To Run Together To Uplift The World In The ASICS World Ekiden 2021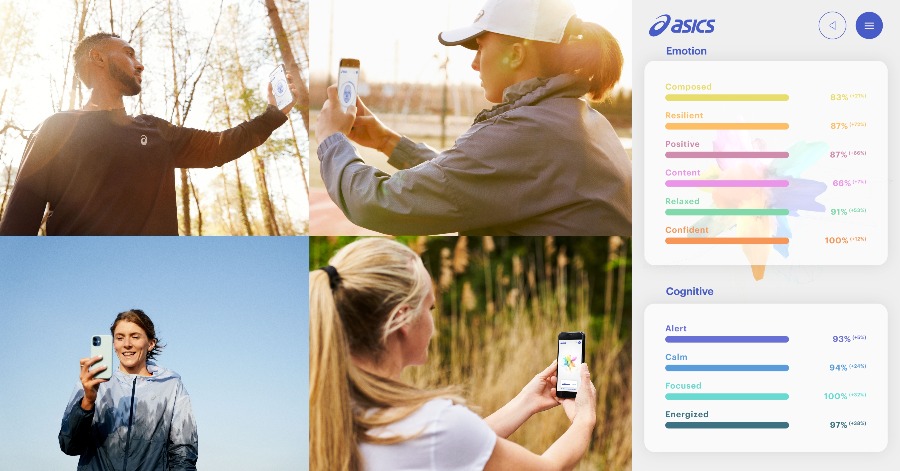 [October 6, 2021 – KUALA LUMPUR, MALAYSIA] – ASICS is inviting teams of up to six to run together to uplift the world by completing the ASICS World Ekiden 2021.
Following on from the success of last year's inaugural event, which brought together over 56,000 people from 179 different countries, ASICS is once again calling on runners all over the world to unite and run together with their team between 10-22 November, as part of its continued mission to uplift the world through sport in 2021 and beyond.
Inspired by Japanese heritage and running culture, the ASICS World Ekiden 2021 is the ultimate virtual relay founded on teamwork. Spilt into six legs of varying distances (three of 5K, two of 10K and one of a 7.2K), the race sees teams of up to six pass a digital tasuki – a narrow band of fabric associated with traditional Ekidens – between them as they run a combined virtual marathon in the fastest possible time.
Yasuhito Hirota, President & COO of ASICS, said, "Throughout 2021, ASICS is on a mission to inspire as many people as possible to experience the uplifting impact of movement on the mind as a way of achieving a sound mind in a sound body. Back for its second year, the ASICS World Ekiden 2021 is one of the many events we're hosting across the year that we hope will inspire people to get involved. We're excited for runners of all levels and abilities everywhere to unite in their teams and combine their collective efforts as they race towards the virtual finish line."
HOW TO TAKE PART NOW?
REGISTER FOR FREE
Find your team of up to six runners and nominate a team captain to sign-up for free via the ASICS Runkeeper™ app or the OneASICS™ membership program.
TRAIN & TRACK
Working together is key to the Ekiden relay. The ASICS Runkeeper™ app will help you collaborate with your team on challenges and training plans.
RUN THE RACE
Log your leg of the race in the ASICS Runkeeper™ app between 10-22 November, 2021. Work hard and run fast as you pass the virtual tasuki from one teammate to the next.
CELEBRATE & SHARE
Share your team's results with friends and family on social media using #ASICSWorldEkiden
UPLIFTING THE WORLD TOGETHER
The ASICS World Ekiden 2021 is one of many ASICS events taking place around World Mental Health Day in October to inspire as many people as possible to get moving and contribute to vital global research. To take part, people simply need to capture their state of mind, before and after any exercise via the Mind Uplifter™. All results will be added to the collective World Uplift Score and can be tracked live on the World Uplift Map.
For more information, visit www.asics.com/my/en-my/mk/asics-world-ekiden
Takes Place Every Two Years, Here's What You Need To Know About Sudirman Cup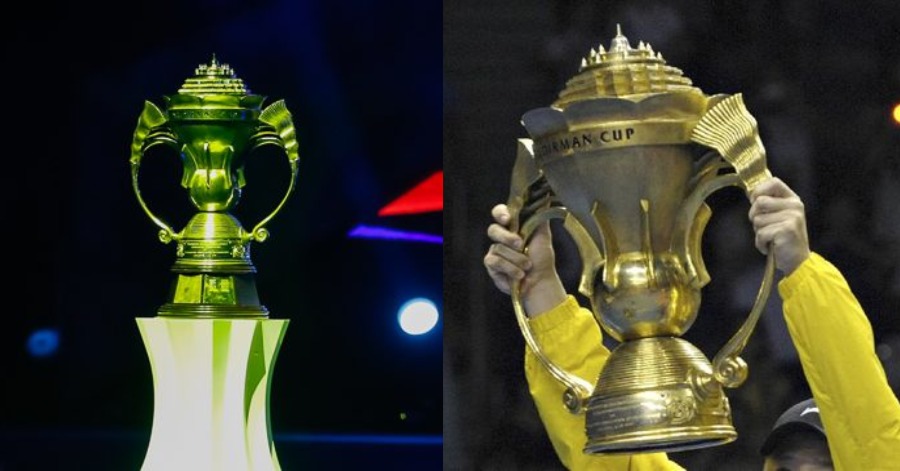 The Sudirman Cup is the world mixed team badminton championship which takes place every two years. It is held in the same venue for IBF World Championships in the same year until International Badminton Federation decided to split the two tournaments starting from the year of 2003. There are in total of five matches in every of Sudirman Cup tie which consists of men and also women's singles, men and also women's doubles and mixed doubles. So amazing.
For the trophy, the Sudirman Cup stands 80 cm high. It is made of 22 carats, which means 92% gold-plated solid silver, and stands on an octagonal base made of Java teak wood. The body of the Cup is in the form of a shuttlecock and also is surmounted by a replica of the Borobudur Temple. The handles are in the shape of stamens, symbolizing the seeds of badminton. Amazingly, it was made by Masterix Bandung Company at the price of US$15,000 (RM62,787).
Dick Sudirman, in whose honor the Sudirman Cup was instituted, was one of the founders of PBSI and its President for 22 years. He earned respect worldwide as an administrator with PBSI and with other governing bodies such as Asian Badminton Confederation and International Badminton Federation. Although his contributions to badminton were vast, he is also most remembered for his pivotal role in helping the unification of the world governing body.
The Sudirman Cup, like the other major trophies in badminton such as the Thomas Cup, the Uber Cup, and also the Suhandinata Cup, is an exceptional piece of workmanship. This is because, it would definitely bring together all the elements of badminton and also the cultural heritage of Indonesia, which is the country that donated the trophy.
The first Sudirman Cup tournament took place in Istora Senayan, Jakarta, Indonesia on the 24th to 29th of May in the year of 1989. Respectfully, there is actually no prize money in Sudirman Cup. All the players in the particular competition play for their respective countries and also to earn the BWF world ranking points and national prestige.
Sources: BWF, Cultural Pulse.