Knowing These 7 Most Thrilling And Dangerous Tourist Attractions In The World!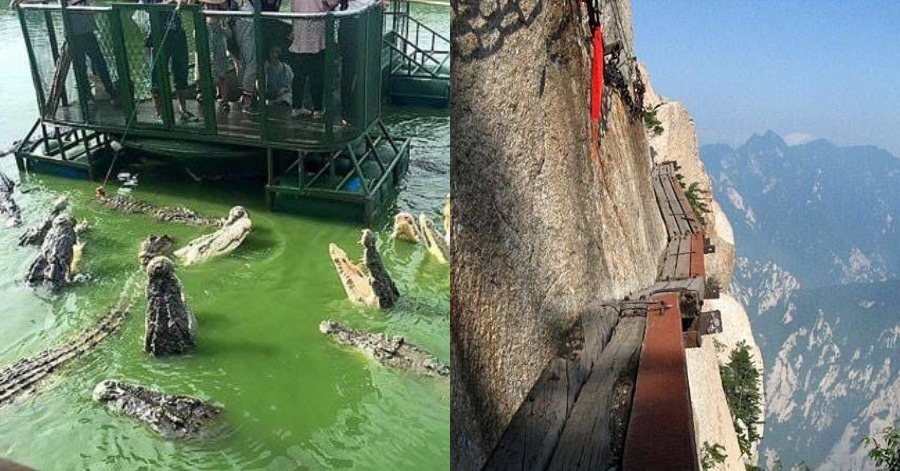 Isn't it true that everyone enjoys traveling? There are many sites around the world that are perfect for tourist attractions. On a side note, daredevilism isn't defined by heights or underwater explorations. Visiting some of the world's most dangerous locations earns you the title.
However, this does not imply that it's a challenge to you. However, safety precautions must be taken, particularly while going in areas where roaming is risky. So, here is a list of the world's seven most dangerous tourist sites.
1. Death Valley, USA
If the Earth is our home, Death Valley is the blazing hot oven in which we live. The greatest temperature ever recorded on our globe was 134 degrees Fahrenheit (56.7 degrees Celsius) in this magnificent desert. Death Valley's scorching sun and scorching heat can swiftly weary you, no matter how tough you are. You can only stay here for 14 hours without water.
2. The Danakil Desert, Eritrea
Temperatures that often exceed 120 degrees F (50 degrees C), multiple active volcanoes, and hazardous gas-spouting geysers – it's difficult to imagine a harsher setting than Africa's the Danakil Desert. Although most people would consider this horrible site to be a genuine "Hell on Earth," it continues to attract a large number of brave adventurers from all over the world. It's important to note that visiting the Danakil Desert without an experienced guide is completely prohibited.
3. Sinabung Volcano, Indonesia
On the Indonesian island of Sumatra, there is an active volcano. Eruptions are common in this area, leaving tens of thousands of people without a place to live or a source of income. Several times in the past, the adjacent towns and villages have been entirely engulfed in lava and ash: in 2010, 2013, 2014, and 2015. The most recent explosion happened on February 27, 2016. A lethal cloud of volcanic gas, stones, and ash was thrown to a height of 2,500 meters during the eruption. And no one knows what will occur there the next day.
4. Ilha da Queimada Grande (Snake Island), Brazil
Snake Island is located off the coast of Brazil and is home to tens of thousands of Golden Lancehead Vipers. The area is home to one of the world's most venomous snakes. According to researchers, the island has around five snakes per square meter.
According to researchers, the island has around five snakes per square meter. Several accounts exist of humans succumbing to the lethal predators in a matter of minutes. One of these tales is of a lighthouse keeper who was killed by snakes after being attacked by them. Since that incident, Snake Island's lighthouse has been automated, and the Brazilian government has barred visitors from entering the island.
5. Madidi National Park, Bolivia
Madidi National Park's scenery appears to be gorgeous and charming. Yet, it is actually exceedingly dangerous. It is home to some of the world's most dangerous and aggressive fauna: contact with any of the park's plants can induce severe itching, redness, and disorientation. Tropical parasites can infect any incision or wound, even a minor one.
6. Bikini Atoll, The Marshall Islands
Doesn't this island appear to be a paradise? However, the gorgeous island of Bikini was turned into a radioactive wasteland as a result of several nuclear testing programs conducted on the atoll. The residents were forces to flee their houses, and the situation is still dangerous for living things today: the abnormally high levels of radiation found here can cause cancer.
7. The Elephant Kingdom Chonburi, Thailand
The owner of a crocodile farm in the Elephant Kingdom, Thailand, lends out a small semi-closed raft space for guests to come to visit, see and feed crocodiles! The raft is a thin wooden raft balanced on plastic barrels with a half-circle net enclosure. The shack also has a roof. People enter the enclosure and are given fishing rods with which to feed the crocodiles. They dangle the poles in front of the crocodiles with beef or meat connected to them. The reptiles then leap from the water to grab the meat and eat it. Tourists also tease the crocs by dangling the meat in front of them and then pulling it up when the ravenous creature grasp for it.
Sources: Bright Side, India Times
(Video) Man Funnily Shares A Pun About One Famous Destination In Melaka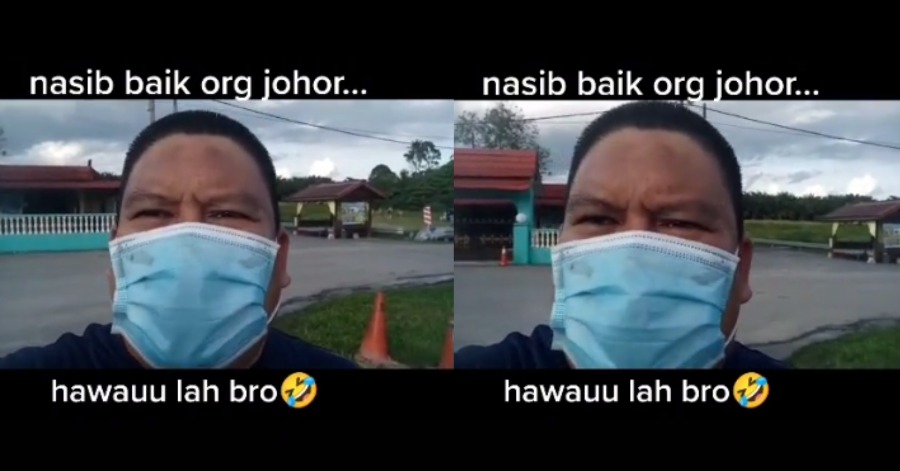 Recently, a video went viral on the TikTok app showing that man has made a pretty funny pun about one of the popular destinations in Melaka. It is indeed a hilarious play on words using the name of the place. The name of the particular place is actually called 'Melaka Pindah' and it has a lot of interesting history about Melaka that people should know.
Based on the video, the man said that he is from Johor and he wanted to travel to Klang. On his journey, he stops by Melaka and he stated that he could not find Melaka as Melaka has moved away. The pun is actually him saying that 'Melaka dah pindah' from the place instead of the name of the place that is 'Melaka Pindah'.
For those who might not know, there is actually a history about the name 'Melaka Pindah'. The story tells about the Datuk Paduka Seri Maharajalela who is a Malacca Malay Government Head. He retreated to the upper reaches of the Melaka river with his followers after the state of Melaka was attacked. Unfortunately, they were defeated by the Portuguese army in July 1511. After that, it was Datok Paduka Seri Maharajalela who opened Kampung Melaka Pindah and he died in July 1521. Therefore, due to this relocation, this village has been given the name Kampung Melaka Pindah.
Looking at the comments section, many netizens also find the video quite hilarious.
Sources: TikTok Asrul Nizam, Sayang Melaka.
Enjoying The Silky Feel of Sand On Your Feet, Visit These 7 Best Beaches In Malaysia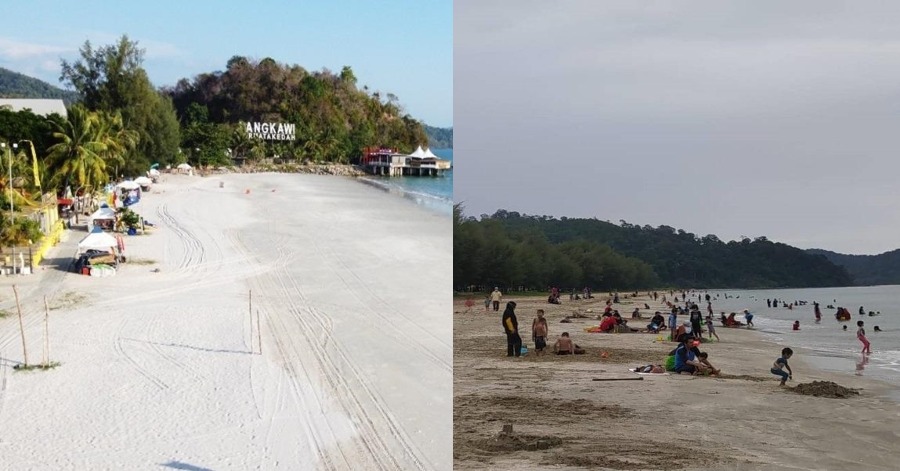 Malaysia is actually known as home to some of the most stunning beaches all over Asia. Whether you are seeking a private corner on quiet shores or even palm-fringed beaches with plenty to see and do, Malaysia would never make your feel disappointed. This is because Malaysia also definitely has a number of star coastlines that are easily on par with neighboring countries. In addition, Malaysia would have no shortage of options for every budget and also taste.
For those who do not know, Malaysia is already comprised of a grand total of 878 islands and also archipelagos, exceptional beaches are not surprisingly everywhere. You will find plenty of resorts, water sports, and adventures to pursue here, but also more chances to laze on the beach with much smaller crowds. These are the 7 best beaches here.
1) Pasir Panjang, Redang
This sloping stretch of soft sand that sweeps around a circular bay in a sharp curve is a popular place that sees many local and international tourists on day trips or staying at one of the now numerous beachside hotels. There is a bonus here, part of the sand spills over a spit to form a smaller section of beach away from the main bay area.
2) Rawa Island, Mersing
The island of Rawa is truly a gem of a beach destination. Named for the white doves that populate the island in great numbers, this tiny little island is a haven for wildlife both marine and land-dwelling. Since there are no proper roads on the island, only footpaths can take you from one destination to the other. With tall, craggy cliffs on one side of the island, the other side is almost entirely comprised of white-sand beaches that meet the beautiful azure sea in perfect harmony with what paradise ought to look like.
3) Manukan Island, Sabah
Manukan Island is very popular with residents from the nearby state capital of Kota Kinabalu. The tiny island is famous for the amazing scuba diving and snorkeling opportunities just off its coast. Of course, it is just as well known for stunning beaches, the perfect meeting point between the azure sea and pure white sand in a slice of coral paradise. Away from the coastline, however, there are ample opportunities to explore the island's dense vegetation, thanks to a number of hiking trails that crisscross through it.
4) Coral Beach, Pangkor
Pangkor is known for its beautiful beaches, the best of these is the stunning Coral Beach. With a very much deserted island feeling, the white sand sweeps against the turquoise-blue sea in a picturesque curve, whilst tall palms lean over the bright sand in what is practically a postcard of paradise.
5) Juara Beach, Tioman
The incredible Juara Beach is a true jewel in the crown of Malaysia's best beaches, helped by its relatively remote location, ferries do not land at the beach, it is only reachable via 4WD on a paved road that cuts through Tioman's central mountain range. Whilst the beach is unreal, it's also known for the conservation of sea turtles, with the Juara Turtle Project managing a hatchery here.
6) Pantai Cenang, Langkawi
Pantai Cenang, whilst popular with domestic and international tourists, will practically be yours as a private beach. Smaller islets jut out of the turquoise sea that laps the huge white-sand beach at Pantai Cenang, whilst there are plenty of options for food and drink literally steps away from the beach. The nearby amenities plus the relatively calm waters make it a very family-friendly beach, too.
7) Kapas Island, Terengganu
Kapas Island is another one of Malaysia's picture-perfect paradise islands, with beaches here that look exactly like those you'd see on a postcard of yesteryear. Just off the coast from the town of Marang in Terengganu, Kapas really is one of Malaysia's most beautiful islands. It's a paradise for snorkeling and diving. As well as the great beaches, this tropical island in the South China Sea is also known as the main location for researching Amphidromus, an enigmatic species of snails with colorful shells.
Sources: Jones Around The World.
(Video) Know The Reason Why You Should Not Say 'Bomb' At The Airport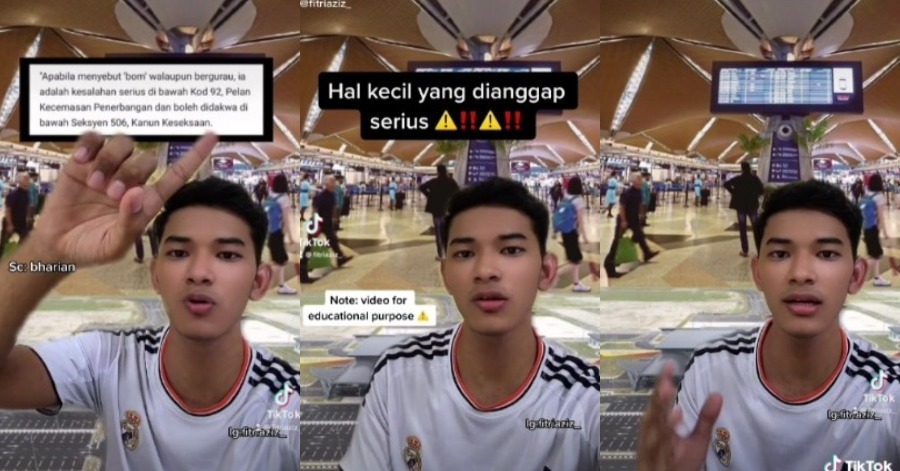 Although not everyone enjoys traveling, we can all agree that it is something to look forward to, especially if you are going on a much-needed vacation. However, the voyage and process itself may be tiring and difficult, such as long flying hours, lost passports, long lines, and other traumatic experiences.
However, if you desire a nice voyage, there is one thing to keep in mind. If at all possible, avoid making bomb jokes when in the airport or on an airplane.
According to Code 92 of the Airport Emergency Plan, when mentioning the word 'bomb', even jokingly is an offense or a threat and can be prosecuted under Section 506 of the Penal Code.
Although it is merely a joke, the flight attendants and airport officers will take it seriously. Upon telling the joke, they will inspect your luggage, you will need to make a statement to the police and you might even be fined.
So save your jokes for at home with your friends and family. Unless you want to start a global crisis, or you simply enjoy adding more hours to an already lengthy and tiring journey. Just keep in mind that your obnoxious behavior could have serious consequences.
Sources: TikTok Fitri Aziz, Burgie Law, The Straits Times