Ready To Travel? Make Sure To Check These 7 Items Before Long Journey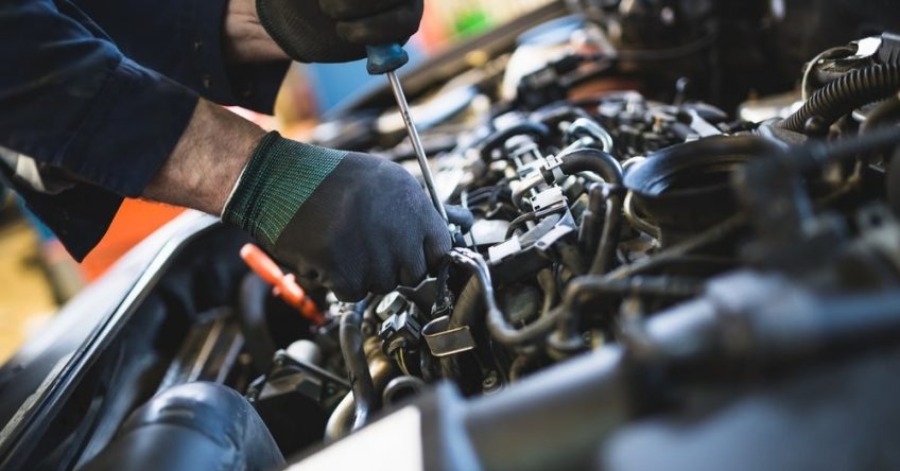 After waiting for a very long while because of the COVID-19 pandemic, it has been recently announced that we can finally travel across the states in Malaysia. It is indeed such great news for all Malaysians especially for those who have not been able to visit their beloved parents for so long. Before making your move for a long journey, it is very important for you to make sure that everything is complete and prepared to travel. One of them would be your own car.
Having your car checked before going on a long and might be such a heavy traffic is a crucial step for many people. This is because we would not want to have to deal with car breakdown problems when we are in the middle of the road. Those kinds of problems could be a mood spoiler for everyone before they can finally get to their destination.
These are 5 important items to be checked before a long journey:
1) Oil Level
Oil is absolutely vital in keeping your car's engine running smoothly. Running out could cause costly damage and leave you stranded. Traditionally, every car came with a dipstick to allow you to check the oil level yourself. Many modern cars no longer have dipsticks, but instead, use the car's computer to monitor the oil level and display it on the dashboard. You should check your car's handbook to see if this is the case. If your car doesn't automatically alert you when your oil is low, use a dipstick to check that it hasn't gone below the minimum level and top it up before your drive. Be careful not to put in too much oil either, since that's also not good for the engine.
2) Tyre Pressures
The correct tire pressure is essential to making sure that your car can brake, grip, and steer properly. Even one over-or under-inflated tire can have a big impact on how your car drives. Many modern cars feature a tire pressure monitoring system that alerts you if the pressure is incorrect. If your car doesn't have this, use a tire pressure gauge to check the level before you set off on a long journey. You can find the right tire pressure for your car in your handbook and usually on a panel just inside the driver's door. Topping up with more air at your local garage is easy, with most pumps allowing you to set the required pressure first.
3) Lights
Fully functioning lights are essential for safe travel, not just so you can see clearly but also so that other road users can see you and know your intentions. Before a long journey is a good time to check your headlights, indicators and brake lights. You'll need a helper for this since you can't see any problems from inside the car. Have the helper stand at the front of the car while you turn on each of the lights in succession – main beam headlights, dipped beam and indicators. Then have them stand behind the car while you apply the brakes and select reverse gear to check the brake lights and reversing light. You might be able to replace any faulty bulbs yourself but it's more likely to be a quick, low-cost job at a garage.
4) Emergency Supplies
Pack anything that may be useful in an emergency if you were to break down. A red warning triangle is highly recommended in order to alert other drivers of your presence and it's always worth keeping some spare clothes and snacks in the car in case you get stuck somewhere for a while.
5) Engine Coolant
Coolant keeps your car's engine healthy by regulating the temperature of the cooling system. Many newer cars have a closed cooling system so do not need topping up. With older cars, you may need to check the level yourself and top it up if necessary. You can see the fluid level in a reservoir in the engine bay. If it's close to, or below, the marker for the minimum level, you'll need to top it up.
6) Windscreen Wipers And Screenwash
Driving with a dirty or smeared windscreen is frustrating and can also be dangerous. Check your windscreen wipers for wear and replace them if needed. Don't forget to also make sure your screenwash is topped up sufficiently so you can keep your windscreen clean throughout the journey. Don't forget that this can be as much of a problem in summer as in winter, as squashed bugs and pollen can make a real mess of your view. Also, look out for any chips or cracks in your windscreen. If you find one, you should get it fixed as soon as possible. Small, easily repaired flaws can grow rapidly into big problems if ignored.
7) Tyre Tread Depth
Worn tires can seriously affect your car's handling, braking and safety as a whole. Before a long journey, check that your tire treads have a minimum depth of 1.6mm across the central three quarters using a measuring gauge. If your tread is between 1.6mm and 3mm, consider replacing your tires before your trip.
Sources: Cazoo.
Role of Parents In Online Learning Crucial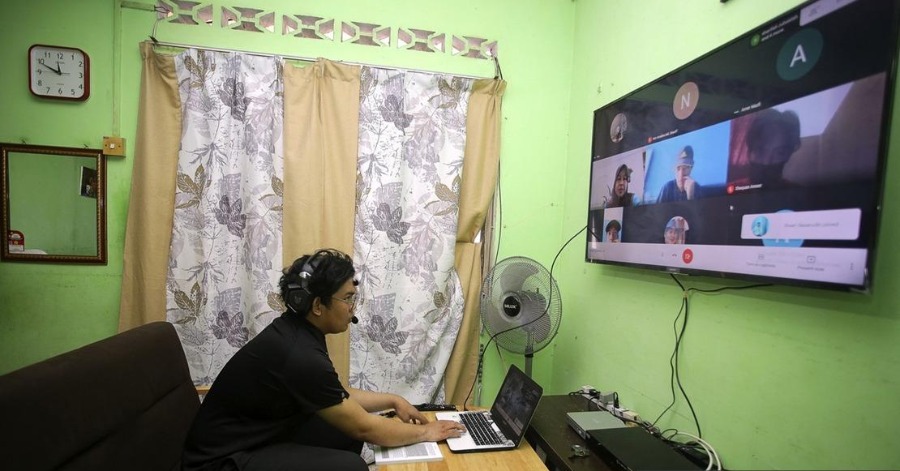 COVID-19 and the Movement Control Order (MCO) have changed the way we socialise, work, shop and study, making us adhere to new ways of doing things termed as the new normal. Education and learning has had a share of this disruption resulting from the MCO.
This October semester, universities across the country would be welcoming students back to campus for physical F2F lectures, while others would be having hybrid lectures. Meanwhile, there are universities which would still carry on with online lectures. Likewise schools would be receiving pupils for STPM, second semester. The remaining pupils would continue with online learning.
So far talks and workshops have been organised on skills for lecturers in managing online teaching and learning. The irony is that less attention has been given to parents and the learning environment of the students who are mostly at their various homes due to the spread of COVID-19 and the Movement Control Order (MCO).
It's therefore time that attention is given to parents in order to raise awareness of their crucial roles in facilitating online learning of their children and, at the same time, playing a motivator role.
Similar to the conventional learning environment, a parent's role and influence on student success is as well important in the online learning environment. Parents serve as a coach for their students, at any age, and support them through their learning process. The same way parents can mentor and encourage students who travel nearby for school, a parent also plays a crucial role in a student's online learning.
The roles parents play in online learning
Online learning is continuously complimented for its ability to reflect individual needs and reflect a conducive environment at a per-person level, especially during pandemic leading to closure of institutions. Online learning can create high achievers given an appropriate environment, especially for younger students, setting a stronger scenario for success.
Students should see their parents as mentors and coaches, knowing that they won't be misleading or overly positive, but constructive and goal-oriented. They need to emphasise the bigger picture and understand how the responsibilities of today point to the larger intention.
Students who see their parent's role as a secondary educator will often become confused or challenged with weighted opinions. A parent who is authoritative in his or her approach to task-oriented actions can also rid a student of his or her independent learning style. Matching the objectives of a parent and a teacher can build hostility or demotivate. Hence, finding the balance of grooming a performer for long-term success as opposed to seeing education as a chore, is critical.
In addition, there are cases where parents fail to have empathy, especially for university students, ordering and assigning them with house chores and disrupting the students' online learning. This adds up to the stress of online learning the students are already experiencing.
Finding the appropriate parent coaching behaviour can vary at different age groups and parents are required to adapt to the changing needs of their growing child in the way they learn and how they respond to learning, especially in an online environment.
Parents set the standard
Parents have the advantage in controlling the online environment since their children stay with them at home. They should be instrumental in setting the pace, building a physical space intended for online learning and continuing to encourage in the absence of a daily face-to-face interaction.
Parents and teachers have different roles. While a teacher or instructor serves as a guiding force in subject matter, a parent knows when to lean in and lean out of their children's experience. They are not meant to serve as the home-schooler in conjunction with online course leaders. Instead, they offer support to the learning structure, and reinforce the goals that can be accomplished in and out of school with education.
Accessibility is important. Online learning affords students their own pace and exploration, and heightened accessibility to their instructors. However, often, a student, especially those at younger ages, can't diagnose issues they are having in the online learning environment. Setting a monitoring schedule or allowing check-ins can keep a parent up to date and knowledgeable of when their input might be necessary.
By designating an area of the home for learning, parents can also keep an eye on progress and learning styles. Noting behaviours, opportunities and barriers allow parents to adapt or adjust the standard as necessary to create the ideal path and learning environment for their children.
Parents live by example
As parents are well aware, children are quick to point out the discrepancy in their behaviour with their parents. Action they say speaks louder than words. This is not different in education.
Positioning education as an incredible accomplishment can reinforce the importance of doing well in school, regardless of their own background. Setting an increased value for education and learning can come through in how a parent dictates online learning time, prioritises needs and the personal attention they can provide.
Educating in an open environment like the home, children can watch behaviours in their parents. If parents push online learners to remain committed and work hard, parents must reflect this in their own behaviour. Children are apt to adopt behaviour they feel beneficial. Setting a similar pace and expectation in whatever a parent's emphasis to a child's learning pattern can build work styles and expectations for a student to follow.
Parents have a direct impact on the education their students receive, especially in an online learning environment. Hence, being a coach and reinforcing values through difficult times where we are experiencing new normal can empower students and ensure positive impact.
Sources: BERNAMA
Food Review: Seasonal Beverage Is Back At Starbucks, 'Pumpkin Spice Frappucino'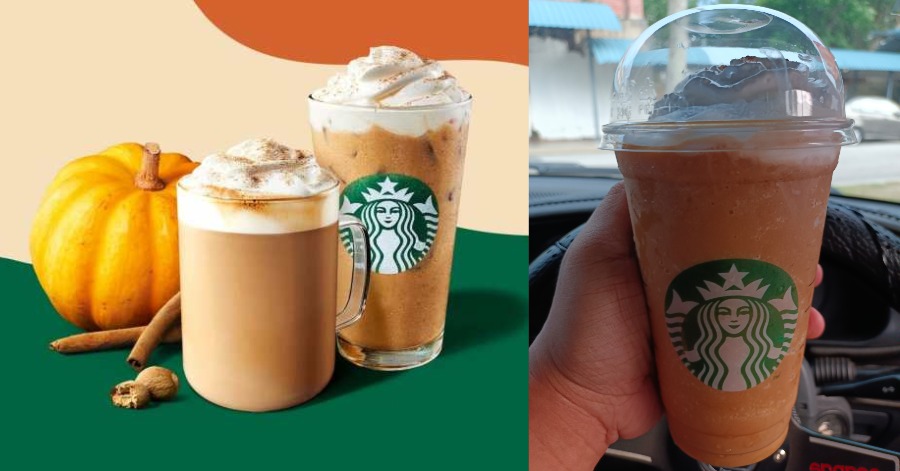 After a long time waiting, the highly anticipated Pumpkin Spice beverage series from Starbucks is back at it again for the season. This is actually such exciting news because our beloved country that is Malaysia does not normally have autumn-themed foods and also beverages items. No introduction is really needed for this delicious blend.
The beverages are immersed in notes of pumpkin, cinnamon, nutmeg, and also clove in a signature espresso and milk medley. The Pumpkin Spice beverage series will be available in three different versions and that is Pumpkin Spice Latte hot and also iced, Pumpkin Spice Frappucino topped with a blend of whipped cream and pumpkin pie spices.
According to the website, it stated "pumpkin plus traditional fall spice flavors, blended with coffee, milk and ice and topped with whipped cream and pumpkin pie spice. Think of it as the ultimate fall care package". So delicious.
The ingredients are:
Ice

, Milk

, Coffee Frappuccino Syrup

 [Sugar, Water, Natural Flavor, Salt, Xanthan Gum, Potassium Sorbate, Citric Acid]

,

Coffee

, Whipped Cream

[Cream (Cream, Mono And Diglycerides, Carageenan), Vanilla Syrup (Sugar, Water, Natural Flavors, Potassium Sorbate, Citric Acid)]

,

Pumpkin Spice Sauce

 [Sugar, Condensed Skim Milk, Pumpkin Puree, Contains 2 Or Less Of Fruit And Vegetable Juice For Color, Natural Flavors, Annatto, Salt, Potassium Sorbate]

,

Pumpkin Spice Topping

[Cinnamon, Ginger, Nutmeg, And Cloves].
Based on my personal opinion, the taste is very delicious and also satisfying. The pumpkin taste is not too overpowering. The mixtures blend with each other so well that it produces a flavor that is so good to the taste.
Sources: Starbucks.
(Video) Jesy Nelson Releases New Song Called 'Boyz', Featuring Nicki Minaj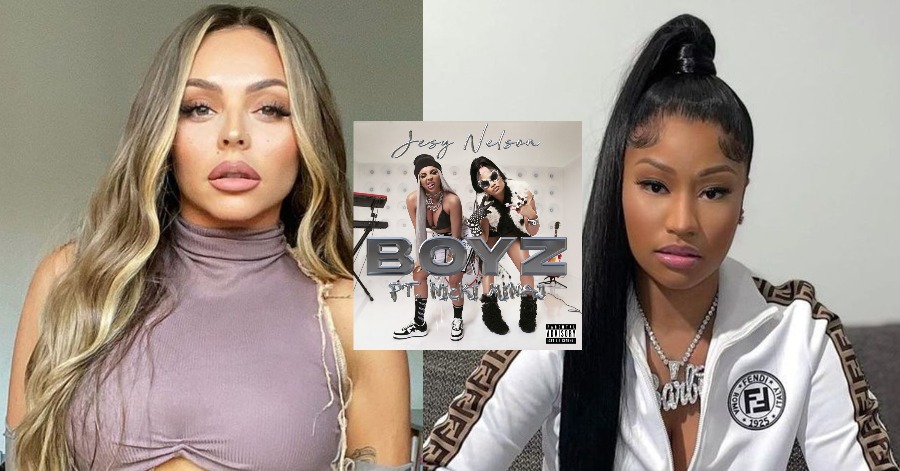 Jesy Nelson who was born on the 14th June 1991 is actually an English singer who rose to prominence as a member of the British girl group called 'Little Mix'. They have become the first all-girl group to win the British version of a show called 'The X Factor' and would go on to become one of the best-selling groups of all time. Then, Jesy Nelson has decided to leave the group. On October 8, 2021, she released her debut solo single 'Boyz' featuring Nicki Minaj.
Jesy Nelson has finally unveiled her first solo single, 10 months after the announcement of her departure from Little Mix. The track samples Diddy's 'Bad Boy 4 Life' and he appears in the video, too. The accompanying music video is set in Southern California. Nicki Minaj previously collaborated with Little Mix on the 2018 song 'Woman Like Me'.
She has recently explained that she is actually going to start a new chapter of her life after leaving the group, she just want to make herself happy. Even though she still do not know what that is going to be, but she really need to look after herself now, she wants to make herself feel better again. Jesy Nelson also insisted earlier this week that while she is no longer in contact with her former bandmates, she still loves them and considers them sisters to her.
Sources: YouTube Jesy Nelson, Independent.