Role of Parents In Online Learning Crucial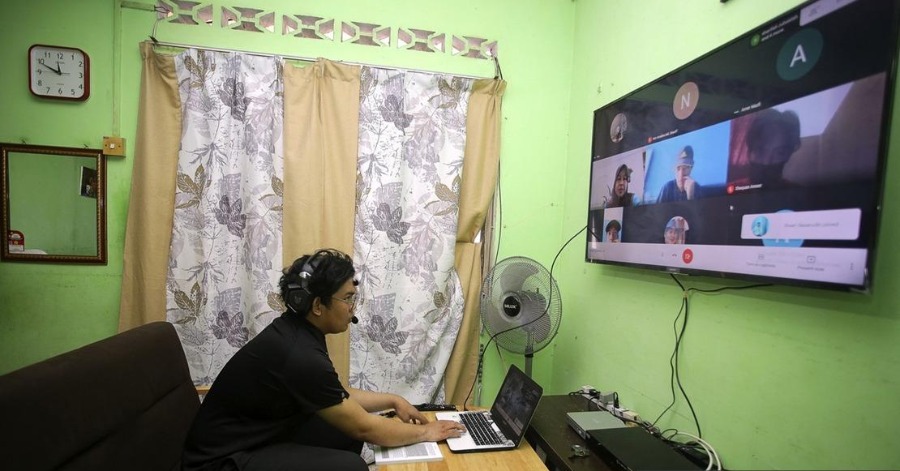 COVID-19 and the Movement Control Order (MCO) have changed the way we socialise, work, shop and study, making us adhere to new ways of doing things termed as the new normal. Education and learning has had a share of this disruption resulting from the MCO.
This October semester, universities across the country would be welcoming students back to campus for physical F2F lectures, while others would be having hybrid lectures. Meanwhile, there are universities which would still carry on with online lectures. Likewise schools would be receiving pupils for STPM, second semester. The remaining pupils would continue with online learning.
So far talks and workshops have been organised on skills for lecturers in managing online teaching and learning. The irony is that less attention has been given to parents and the learning environment of the students who are mostly at their various homes due to the spread of COVID-19 and the Movement Control Order (MCO).
It's therefore time that attention is given to parents in order to raise awareness of their crucial roles in facilitating online learning of their children and, at the same time, playing a motivator role.
Similar to the conventional learning environment, a parent's role and influence on student success is as well important in the online learning environment. Parents serve as a coach for their students, at any age, and support them through their learning process. The same way parents can mentor and encourage students who travel nearby for school, a parent also plays a crucial role in a student's online learning.
The roles parents play in online learning
Online learning is continuously complimented for its ability to reflect individual needs and reflect a conducive environment at a per-person level, especially during pandemic leading to closure of institutions. Online learning can create high achievers given an appropriate environment, especially for younger students, setting a stronger scenario for success.
Students should see their parents as mentors and coaches, knowing that they won't be misleading or overly positive, but constructive and goal-oriented. They need to emphasise the bigger picture and understand how the responsibilities of today point to the larger intention.
Students who see their parent's role as a secondary educator will often become confused or challenged with weighted opinions. A parent who is authoritative in his or her approach to task-oriented actions can also rid a student of his or her independent learning style. Matching the objectives of a parent and a teacher can build hostility or demotivate. Hence, finding the balance of grooming a performer for long-term success as opposed to seeing education as a chore, is critical.
In addition, there are cases where parents fail to have empathy, especially for university students, ordering and assigning them with house chores and disrupting the students' online learning. This adds up to the stress of online learning the students are already experiencing.
Finding the appropriate parent coaching behaviour can vary at different age groups and parents are required to adapt to the changing needs of their growing child in the way they learn and how they respond to learning, especially in an online environment.
Parents set the standard
Parents have the advantage in controlling the online environment since their children stay with them at home. They should be instrumental in setting the pace, building a physical space intended for online learning and continuing to encourage in the absence of a daily face-to-face interaction.
Parents and teachers have different roles. While a teacher or instructor serves as a guiding force in subject matter, a parent knows when to lean in and lean out of their children's experience. They are not meant to serve as the home-schooler in conjunction with online course leaders. Instead, they offer support to the learning structure, and reinforce the goals that can be accomplished in and out of school with education.
Accessibility is important. Online learning affords students their own pace and exploration, and heightened accessibility to their instructors. However, often, a student, especially those at younger ages, can't diagnose issues they are having in the online learning environment. Setting a monitoring schedule or allowing check-ins can keep a parent up to date and knowledgeable of when their input might be necessary.
By designating an area of the home for learning, parents can also keep an eye on progress and learning styles. Noting behaviours, opportunities and barriers allow parents to adapt or adjust the standard as necessary to create the ideal path and learning environment for their children.
Parents live by example
As parents are well aware, children are quick to point out the discrepancy in their behaviour with their parents. Action they say speaks louder than words. This is not different in education.
Positioning education as an incredible accomplishment can reinforce the importance of doing well in school, regardless of their own background. Setting an increased value for education and learning can come through in how a parent dictates online learning time, prioritises needs and the personal attention they can provide.
Educating in an open environment like the home, children can watch behaviours in their parents. If parents push online learners to remain committed and work hard, parents must reflect this in their own behaviour. Children are apt to adopt behaviour they feel beneficial. Setting a similar pace and expectation in whatever a parent's emphasis to a child's learning pattern can build work styles and expectations for a student to follow.
Parents have a direct impact on the education their students receive, especially in an online learning environment. Hence, being a coach and reinforcing values through difficult times where we are experiencing new normal can empower students and ensure positive impact.
Sources: BERNAMA
Book Review: 'The Help', A Book That Reveals The Truth!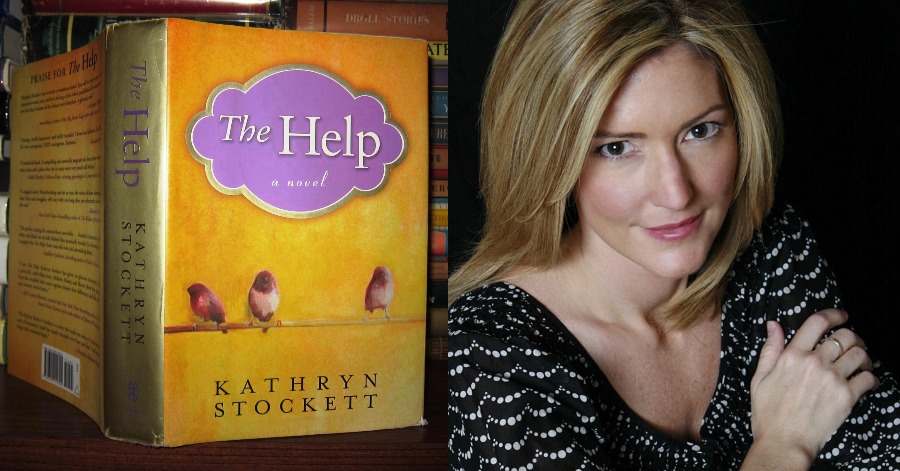 The Help is a well-written storey with genuine characters that will break your heart and make you laugh at the same time. The hardcover edition of the book was released in February 2009, and the paperback edition was released this spring.
'The Help,' by Kathryn Stockett, is set in Jackson, Mississippi in the early 1960s and depicts the height of racial segregation. The story is told by three separate women: Minny, a black maid who can't keep a job because of her fiery head, Aibileen, another black maid who is parenting her'seventeenth white child,' and Miss Skeeter, a white woman who wants to be a writer. She's been raised by black servants since she was a child, and she's desperate to learn why her beloved maid, Constantine, has vanished.
In this book, The helpers are members of the black community who devote their lives to raising children from upper-class white households. The help spends their days feeding, clothing, and playing with the children they are engaged to look after, only to see them grow up and turn out like the rest of the white population, discriminating against the people who have reared them.
Skeeter devises a plan to interview "the help" and publish a book about their experiences working for white households while visiting her friends and their black maids ("the help"). She urges Aibileen to assist her by telling her storey and locating other black maids who will assist her in the same way. The plan is to write the book without using real names because real names would put people's careers, and even their lives, in jeopardy. Aibileen initially dismisses Skeeter's suggestion, but after further consideration, she realizes that she is tired of a world in which black women are trusted to raise white children but are forced to use different restrooms, are underpaid, and are not trusted to polish the family silver. She's a wonderful person. She is open to change and recognizes that what she is doing is both liberating and dangerous.
Aibileen persuades her friend Minny to join the initiative and narrates her experience as well. They gain steam and collect accounts from a number of other black maids as they realize how liberating it feels to tell their stories. The stories they hear have a profound impact on the three women. The women discover that by sharing their stories, they have become closer to one another. Stockett's writing is full of emotion and compassion.
I love this book because it shows how differences can bring people together. And racial issues have been a thing for a very long time. Often some books and movies portray black people differently.
The truth behind this novel is what makes it so passionate and effective. Stockett does not write with the primary intention of capturing the bleak days for black housemaids working in America during the era of racial inequity; rather, she portrays the truth of life. There are wars between the two communities, which are separated by skin color, but there are also tensions within both of their civilizations, and, most crucially, Stockett writes about friendships between the employer and the employee.
Stockett shows that not all black housemaids were mistreated by those who hired them, especially in the case of Minny, who helps the woman she works for, Celia, get through the pain of having her third miscarriage by teaching her how to cook better and improving her health and lifestyle. It is no secret that life was difficult for these women, but in the midst of their battle to survive and make ends meet while being paid the bare minimum, there was a helping hand from the African-American community, and acts of charity would shine through and offer them hope; Stockett depicts this in part through the generosity of the church and the sense of community that religion provides as a safe haven for everyone.
This book is definitely worth reading!
Sources: CSBSJU.EDU, The Guardian
Book Review: What Actually Happens To Ursula? Read It In 'Poor Unfortunate Soul'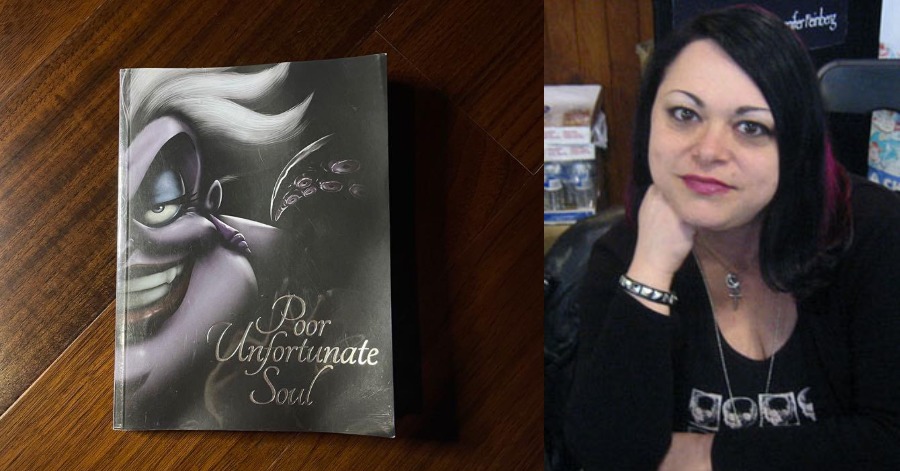 Ursula is loosely based on the nameless sea witch from the original Hans Christian Andersen tale. Ursula's fervent confidence and theatricality have been met with critical praise, and have influenced villains that followed. Everyone would definitely want to know what led to her becoming so twisted, scorned, and filled with hatred. Many tales have explained them. Here is one account that might have shaped the sea witch into a detestable and poor unfortunate soul.
The tale of the sea king's daughter Ariel is a beloved one of losing―and then finding―one's own voice. The story has been told many times and in many ways. But always the mergirl wants more than her world can offer, and her father demands that she live within the confines of his domain. That is actually the clue on how Ursula's story started.
Poor Unfortunate Soul is actually the third book in the Valentino Villains series. The book really gives a different perspective for Ursula. In this version of the story, Ursula has the advantage of her very own voice with which to tell her very own story and the truth of what happened. The tale of the cheeky sea witch, maker of deals, and uncrowned queen of the Unprotected Waters challenges the reader to think about what he or she values and how those values might manifest. It also advances readers to the next level of villainy which is the detestation for human failings, vengeful destruction, and also divine hatred.
In many respects the lessons in this book go against the grain of traditional fairytales, advocating instead for being true to oneself and embracing what others might perceive as imperfections. Ursula is most comfortable in her octopus-like skin rather than her human Vanessa form or any other form bestowed upon her by others. Tulip has learned a lot from her first romantic ordeal and strives to be stronger, less generically physically attractive, and less giggly.
Sources: Good Reads.
(Video) Docuseries That Is Based On True Story, Known As 'The Burari Deaths'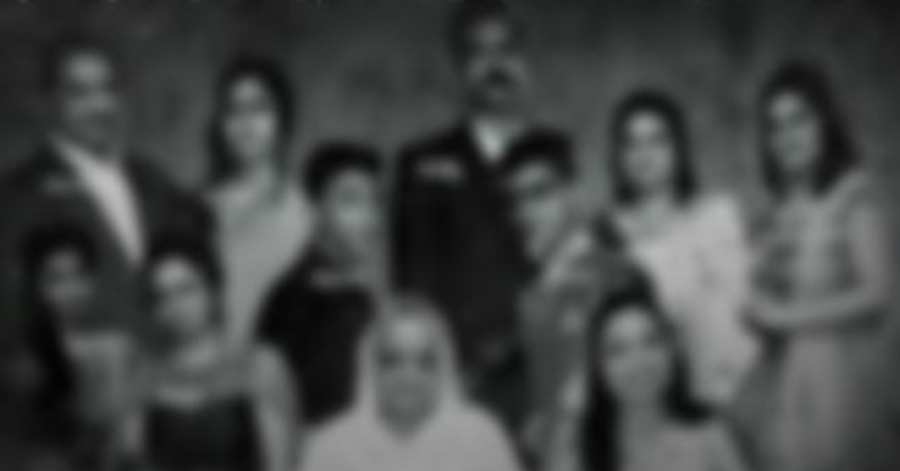 The particular movie is actually called the 'House of Secrets: The Burari Deaths'. It is actually a 2021 docuseries by none other than Netflix. Created by Leena Yadav and Anubhav Chopra, the three-part series explores the theories surrounding the demise of 11 members of the same family on 30 June 2018. Termed as the Burari deaths by the media, the true-crime docuseries was released on 8 October 2021. The series explores the various facets of investigation to reveal what could have actually transpired within the three-generational family. That is the actual mystery.
The series is directed by Leena Yadav and Anubhav Chopra. A. R. Rahman has composed and produced the score of the docuseries. Yogendra Mogre and Katherine Leblond are producers while Aseem Bajaj and James Haygood are the executive producers for the movie. It is something so baffling happened that it shook the whole of India and sent shivers down the spine of everybody who heard the story or witnessed it for themselves. A family of 11 people had hung themselves in a neighborhood named Burari in the country's national capital. It seemed like a suicide at first glance, and some started speculating foul play. But nobody had a clue that they were in for something so atrocious.
The general store owned by Bhatia Family used to open quite early in the morning. Gurucharan Singh, their neighbor, noticed that on the 1st of July, they were unusually late in opening their shop. Around 7:30, when the shop still did not open, he could not resist the urge and then went to check in their house. What he saw was like a bolt from the blue. He literally saw 11 bodies hanging from the iron fences that were a part of the ceiling.
Regaining his senses, he rushed back to inform everyone. Soon a crowd that included neighbors, media reporters, police officials, family members and obviously inquisitive individuals hoarded the locality. Until noon it became national news. The northeastern locality of Delhi claimed a top spot in the drawing discussion of every household in the country. But speculations and conspiracy theories were not enough for the already tarnished image of the Delhi Police force. They needed more. The country needed more.
Sources: YouTube Netflix India.