According to history, there have been Arabic Perfumes possessing enthralling and unique fragrances that also get associated with prehistoric heritage and superior luxury. These perfumes are actually exotic while carrying a touch of local traditions. For those who might not know, Arabic Perfumes would carry strong and also aromatic fragrances while having the base of conventional Jasmine, amber, musk, and oud.  Where oud is usually recognized as the fragrance of wood that is used on the skin or it also to burn to spread the smoke in the ambiance or on the clothes.
The specialty of these perfumes includes their unique blend by hand with ingredients of several flower oil as well as spices. Arabic perfume is quite strong in its smell that lasts for long as compared to western perfumes. Within the Middle East, United Arab Emirates is one of the region's top countries that is full of aromatic fragrances. Luckily, you do not have to go all the way for Arabic Perfumes as you can just visit 'Athyab Arabic Perfume' shop on Shopee.
There are undeniably so many different fragrances to choose from in their shop. The fragrances could be so different between one another from something that smells so strong that is suitable for men to wear up until from something that smells so sweet that is suitable for women to wear. Amazingly, all the designs of the bottle are also so beautiful. From my personal point of view, those are all the factors that made me hard to choose which one that I want to buy from their shop. Other than that, their price for the perfume is also so affordable. That indeed made me harder to choose from wide variations of Arabic Perfumes. After thinking, these are some of the perfumes that I have bought.
1) Oud Mood
Oud Mood by Lattafa Perfumes is a fragrance for women and men. Top notes are Rose, Saffron and Pimento, middle notes are Agarwood (Oud), Caramel, Floral Notes, and Patchouli while base notes are resins, Amber, Woody Notes, Incense and Musk.
2) Ajmal Ehsas Bloom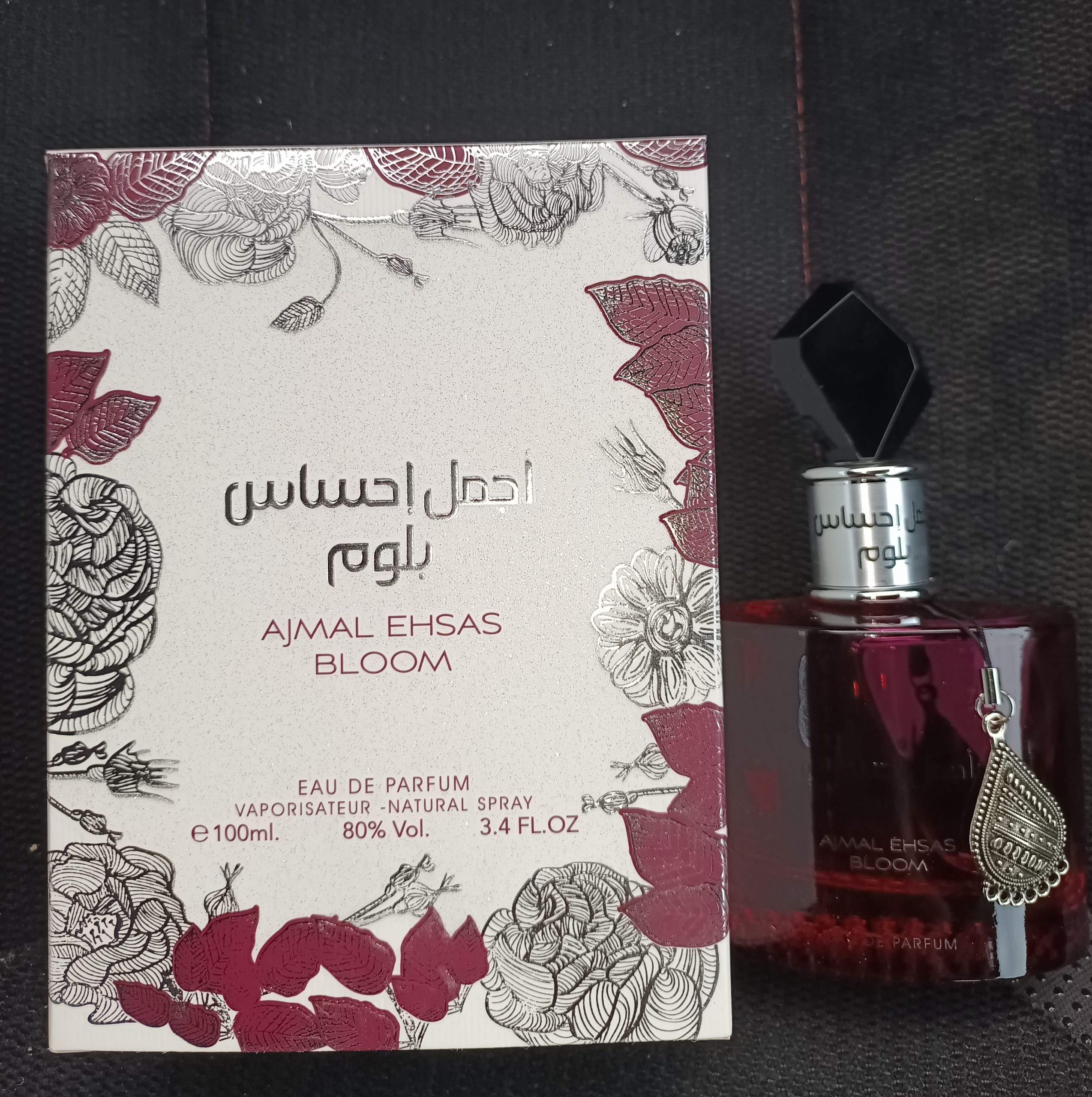 Ajmal Ehsas Bloom by Ard Al Zaafaran is a floral and soft perfume for women. The top note begins soft and floral with honeysuckle, oranges and green notes. The heart note is also filled with floral scents of jasmine and tuberose. A warm and harmonious base completes the perfume with vanilla, orris and sandalwood. A wonderful, creamy, floral perfume without any harsh notes, the individual components complement each other perfectly to a playful, positive and sensual perfume.
3) Bint Hooran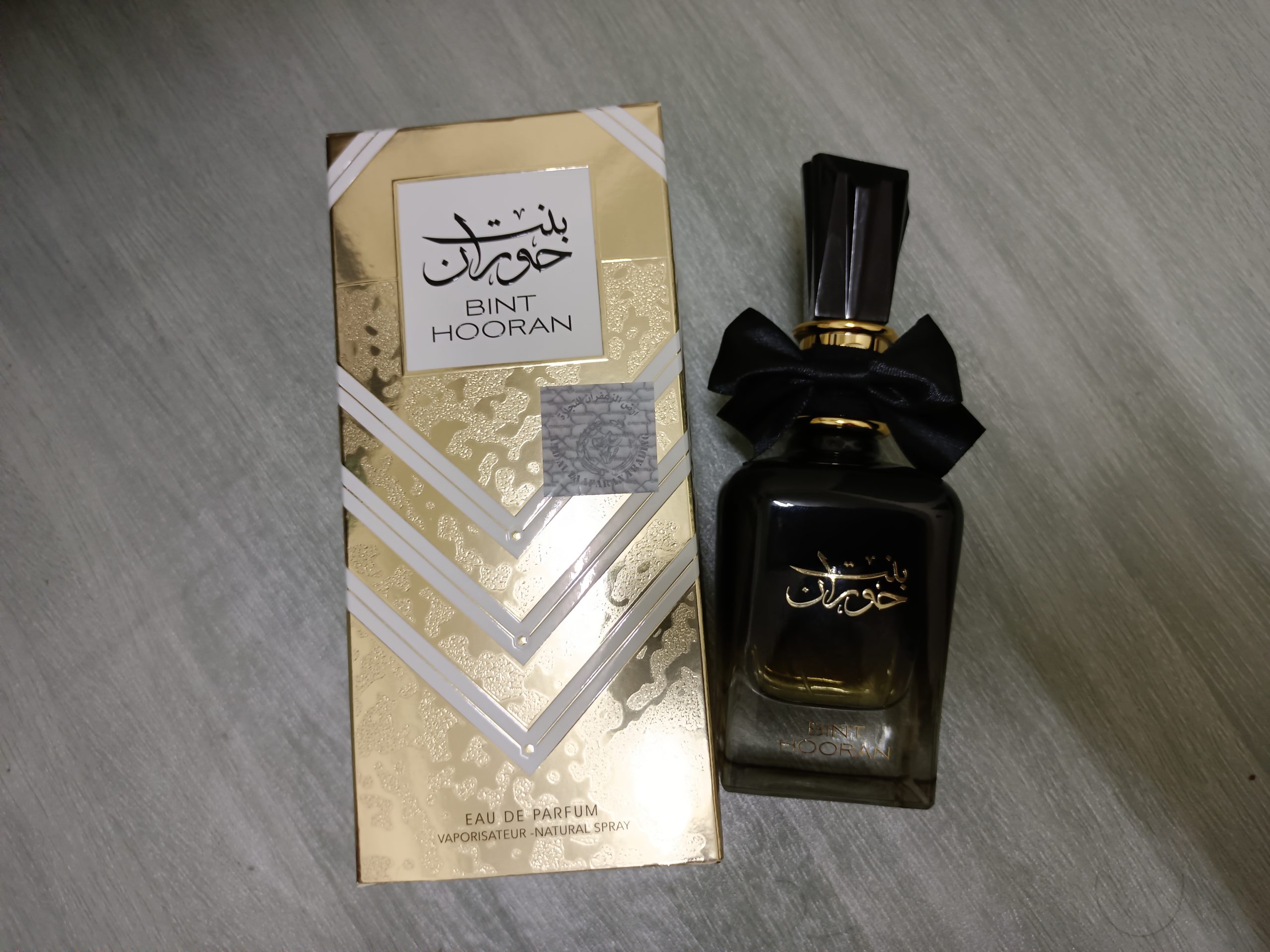 Bint Hooran reveals with sensuality and attraction, a perfect alchemy between the freshness of the slightly spicy and greedy fruity notes, the femininity and the elegance of the floral notes, and the character of the woody and musky notes. Bint Hooran conceals an addictive and innovative combination of tuberose and sweet almond under a bed of vanilla. A floral breath of jasmine and tuberose contrasts with deep and mysterious notes of tonka bean and cocoa.
Sources: Shopee Athyab Arabic Perfume.