Uber Cup Standings And Quarterfinals Schedule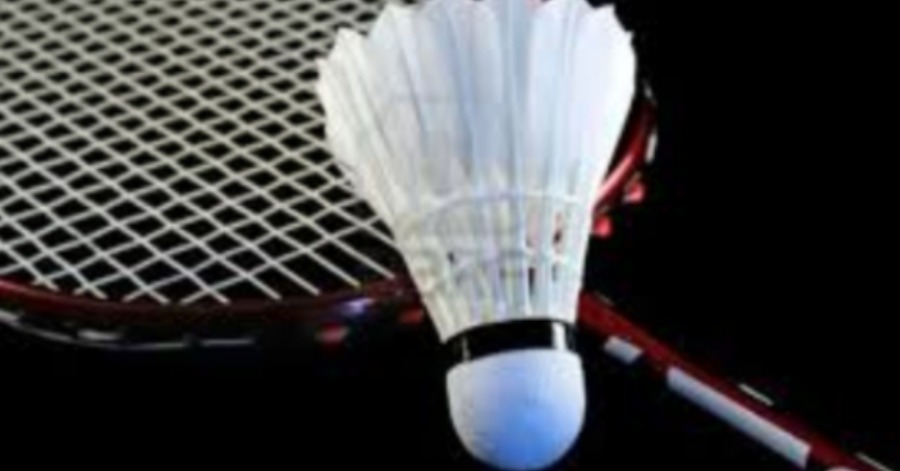 AARHUS (Denmark), Oct 14 — Following are the final standings of teams in the Uber Cup 2020 after group level fixtures and quarter-finals draw at the Ceres Arena, here:
Group A
————
| | | | | | | | |
| --- | --- | --- | --- | --- | --- | --- | --- |
| | Points | Played | Won | Lost | Matches | Games | Points |
| Japan | 3 | 3 | 3 | 0 | 15-0 | 30-0 | 631-341 |
| Indonesia | 2 | 3 | 2 | 1 | 8-7 | 18-14 | 571-541 |
| France | 1 | 3 | 1 | 2 | 4-11 | 8-24 | 458-613 |
| Germany | 0 | 3 | 0 | 3 | 3-12 | 7-25 | 471-636 |
Group B
————
| | | | | | | | |
| --- | --- | --- | --- | --- | --- | --- | --- |
| | Points | Played | Won | Lost | Matches | Games | Points |
| Thailand | 3 | 3 | 3 | 0 | 15-0 | 30-1 | 648-374 |
| India | 2 | 3 | 2 | 1 | 7-8 | 16-17 | 584-546 |
| Spain | 1 | 3 | 1 | 2 | 5-10 | 10-22 | 457-606 |
| Scotland | 0 | 3 | 0 | 3 | 3-12 | 8-24 | 445-608 |
Group C
————
| | | | | | | | |
| --- | --- | --- | --- | --- | --- | --- | --- |
| | Points | Played | Won | Lost | Matches | Games | Points |
| South Korea | 3 | 3 | 3 | 0 | 14-1 | 29-2 | 649-247 |
| Chinese Taipei | 2 | 3 | 2 | 1 | 11-4 | 22-9 | 570-370 |
| Egypt | 1 | 3 | 1 | 2 | 5-10 | 10-21 | 379-560 |
| Tahiti | 0 | 3 | 0 | 3 | 0-15 | 1-30 | 233-654 |
Group D
————
| | | | | | | | |
| --- | --- | --- | --- | --- | --- | --- | --- |
| | Points | Played | Won | Lost | Matches | Games | Points |
| China | 3 | 3 | 3 | 0 | 15-0 | 30-2 | 663-395 |
| Denmark | 2 | 3 | 2 | 1 | 8-7 | 20-15 | 647-596 |
| Canada | 1 | 3 | 1 | 2 | 5-10 | 10-23 | 477-621 |
| MALAYSIA | 0 | 3 | 0 | 3 | 2-13 | 7-23 | 490-665 |
(Note: Top two teams from each group will advance to the quarter-finals)
Quarter-finals draw
————————-
(Note: All matches will be played on Thursday. Denmark time/Malaysian time)
South Korea vs Denmark – 1.30PM/7.30PM
Japan vs India – 1.30PM/7.30PM
Chinese Taipei vs China – 7PM/1AM (Friday)
Indonesia vs Thailand – 7PM/1AM (Friday)
Sources: BERNAMA
The 12th Malaysia Plan – Driving the Green Investment Agenda With Green Bonds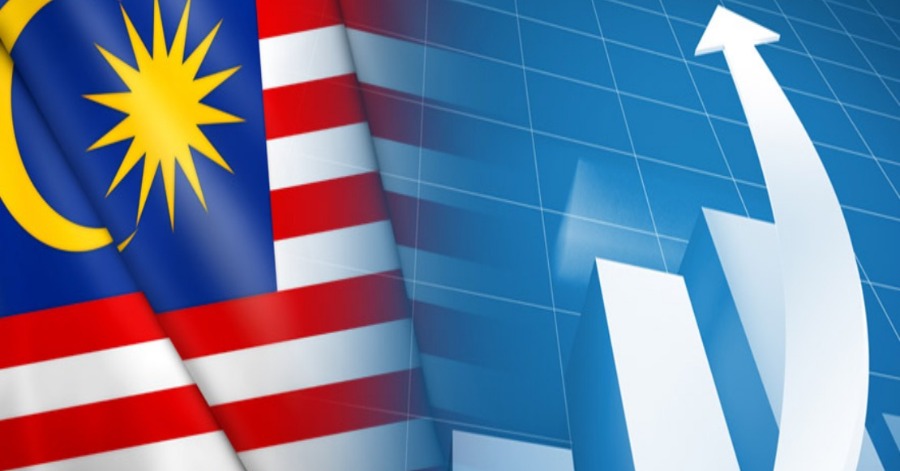 The 12th Malaysia Plan (12MP) represents an ambitious and holistic commitment (so far) to set in place the structural conditions for the green economy and accelerate its growth as an integrated component and fundamental of the nation's economic and sustainable development.
Take Chapter 7: "Enhancing Socioeconomic Development in Sabah and Sarawak", for instance.
Under the section on "Leveraging Regional Economic Corridors for Integrated Socioeconomic Development", the 12MP is committed to ensuring that "[s]pecial fiscal and non-fiscal incentive schemes to attract investment [originating] from BIMP-EAGA [Brunei-Indonesia-Malaysia-Philippines – East ASEAN Growth Area] … will be explored, particularly schemes that promote green growth and green infrastructure" (p. 7-20).
At the same time, under the "Enhancing Liveability through Implementation of Green City Action Plan" section (also in relation to Sabah and Sarawak), "… key cities and towns will be identified for greenhouse gas emission inventory and climate resilience assessment (p. 7-23).
Promoting green growth
Crucially, "[a] green financing mechanism will be put in place and innovative incentive schemes will be introduced to promote investment in green infrastructure including energy, transport and housing".
Strategy B6 of Chapter 7 speaks of promoting green growth through a functioning and efficient green market and accelerating green initiatives by supporting the circular economy.
Again, the 12MP is committed to ensuring and providing that "[e]conomic instruments, environmentally motivated subsidies and the existing green financing incentives [are] leveraged to support businesses in greening their activities".
Chapter 8: "Advancing Green Growth for Sustainability and Resilience" as part of Theme 3 (Advancing Sustainability) is the centrepiece of the green economy agenda under the 12MP.
In turn, Theme 3 is conceptually driven by game changer VIII: "Embracing the Circular Economy" and game changer IX: "Accelerating Adoption of Integrated Water Resources" (among others).
The strategies "outlined under Theme 3 will complement the strategies under Theme 1: Resetting the Economy and Theme 2: Security, Inclusivity and Wellbeing".
The Introduction for Chapter 8 states that "[i]n the Twelfth Plan, green growth will be bolstered to ensure sustainability and resilience. This will be undertaken by implementing a clean, green and resilient development agenda through the whole-of-nation approach … These efforts will be supported by public and private investments and appropriate green financing facilities" (p. 8-2).
In an EMIR Research article, "The 12th Malaysia Plan and new ways of raising funding sources" (Sept 30, 2021), we highlighted two particular financing methods – under the public-private partnership (PPP) framework – namely, tax increment financing (TIF) and social impact bonds (SIBs).
Social impact bonds
Although originally intended to apply to social and socio-economic policies such as reducing recidivism (reoffending) of released convicts by providing mentoring, training and employment programmes, SIBs are flexible enough in their design and objectives.
The use and deployment of SIBs as a funding source for the green and sustainable growth agenda should, therefore, be explored.
As such, SIBs which was first pioneered in the UK (Social Financing Ltd) can just as well be designated as green impact bonds (GIBs) or just green bonds (GBs).
Basically, SIBs have three parties or stakeholders to the scheme. These are the State (public sector), the (private sector) investor, and the (private sector) provider.
Initial costs can be borne by the public sector "directly" (bilateral) or "indirectly" (multilateral).
And it's where the private sector (profit and not-for-profit, i.e., social enterprises) drive the design and delivery of the intended public projects.
Full payment will only be made once the key performance indicators (KPIs) – mutually agreed by all the parties or stakeholders – are met.
If directly (bilateral), funds could come from the government "borrowing" from or rather, to be precise, inter-mediating the investment funds from Bank Negara or what would be a green investment bank which could be modelled after the UK's own (again as the first of its kind in the world – and now known as the Green Investment Group).
Our green investment bank would be wholly owned by Bank Negara – with either the Ministry of Finance (MOF) or Ministry of Environment and Water (KASA) or both holding "golden shares".
The government raises funds by intermediating between the investors (Bank Negara, green investment bank) and the service providers (private sector and social enterprises).
This is similar to the "loanable funds" theory in mainstream economic textbooks with regards to banks playing the conventional role in financial intermediation (of depositors' funds and borrowers) except that the theory isn't wholly accurate and rather misplaced.
If "indirectly" (multilateral), government-linked companies (GLCs) and the companies listed on Bursa Malaysia (which has its own robust green and sustainable development agenda as embodied in its Sustainability Reporting Guide and the drive to be carbon-neutral by 2022 and achieving net zero emissions by 2050 across its entire operations) can provide funding as (private sector or corporate) investors – again with the government playing the role of intermediary.
Utilising GLCs
We should utilise our GLCs to the maximum or optimum in this regard.
Special purpose vehicles (SPVs) or consortiums, e.g., involving GLCs with (other) listed companies could also be formed as an alternative/option.
In the instance of "direct" payments, the public sector will raise and intermediate the funds by issuing GIBs/GBs to Bank Negara or the green investment bank.
Here, the interest rate will be very low, i.e., below market rate. In turn, the payment will then earn interest (at Bank Negara or green investment bank) and recycled back into the account(s) meant for (purchasing) GIBs/GBs.
Otherwise, the government can simply borrow at very low interest rate from the green investment bank.
As for "indirect" payments, the process under "direct" payments can be extended to the GLCs and/or the listed companies, which means that now the public sector can issue GIBs/GBs to Bank Negara or green investment bank to pay the GLCs and/or the listed companies.
If the KPIs are met, then final payments could, again, be made either directly or indirectly.
The KPIs could range from the installation of green and renewable energy mechanisms for smart cities' transportation and communications network to river rehabilitation projects, etc.
Indirectly, final payment could also take the form of share/equity ownership – of the service provider entities.
A dedicated GLC could be formed which could take part in future share/equity schemes where earnings could then be rechannelled back as revenue to the government.
In turn, the revenue derived could be recycled back into repaying Bank Negara or the green investment bank.
Or, otherwise, providing for the initial costs for other GIB/GB projects.
Green bond market
Our GIBs/GBs can be a template in its own right or further support in the development of the wider green bond market as benchmarked by the ASEAN Green Bond Standards, ASEAN Social Bond Standards and ASEAN Sustainability Bond Standards – of which the Securities Commission (SC) is a player and contributor.
Other methods could be (re)configured in designing GIBs/GBs.
Examples include peer-to-peer (P2P) lending and funding societies – with the government again as the intermediary and which can pay a higher interest rate and mobilised as a form of retail public bonds (i.e., investment vehicle for members of the public to augment their personal savings or retirement returns) – analogous to the Sukuk Prihatin launched by former Prime Minister Tan Sri Muhyiddin Yassin.
Not least, our EPF (Employees Provident Fund) can also be a lead investor for GIBs/GBs.
In the SC's Capital Market Masterplan 3 (CMP3) in relation to "Mobilising Capital to Sustainable and Responsible Businesses", green financing in Malaysia is already largely funded through bank loans, bonds/sukuk, including those issued under its Sustainability and Responsible Investment (SRI) Sukuk Framework and the Asean Green Bond Standards, and venture capital (p. 73).
The GIBs/GBs as proposed here – for financing the green projects and programmes under the 12MP – is intended for complementing and supplementing the State's role and function in driving the green agenda as enabler and co-investor.
Perhaps for the Mid-Term Review of the 12MP, the implementation of GIBs/GBs could either be explored (if initiated sooner) or considered for deployment.
In the final analysis, GIBs/GBs are consistent with the 12MP's "whole of nation" approach in intensifying "collaborative efforts and ensure complementarity of actions taken by stakeholders in addressing environment-related issues" (p. 8-11).
Sources: BERNAMA
Water Supply 68 Percent Restored In 998 Areas In Klang Valley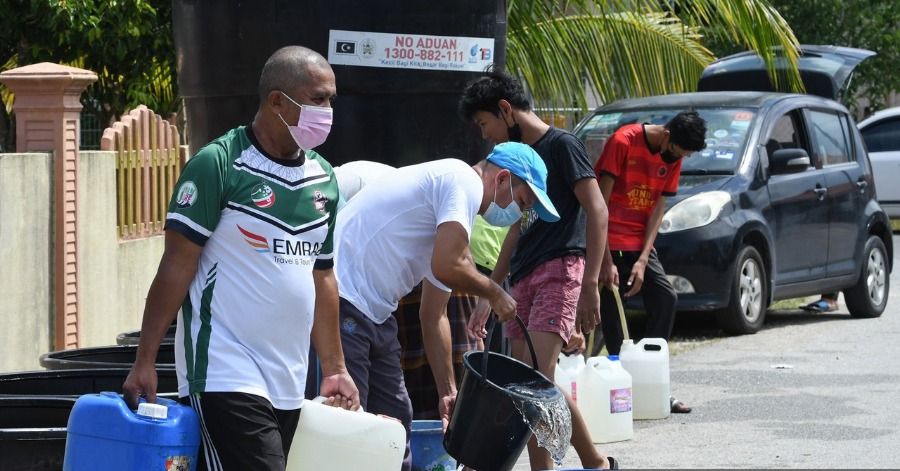 KUALA LUMPUR,  Oct 15 — Water supply in 998 areas in Petaling, Klang/Shah Alam, Gombak, Kuala Lumpur, Hulu Selangor, Kuala Langat and Kuala Selangor has been restored by 68 per cent as at noon today.
Air Selangor Sdn Bhd (Air Selangor) corporate communication head  Elina Baseri, in a statement today, said water supply in Hulu Selangor has been fully restored, while in Kuala Selangor, it was 99.4 per cent and 94.2 per cent in Shah Alam.
In Petaling, it was 89.8 per cent, Kuala Langat (85.7 per cent), Kuala Lumpur (38.6 per cent) and Klang (16.8 per cent).
"The duration of water supply disruption and restoration in the affected areas will vary depending on the location of the consumer's premises and the water pressure on the water supply distribution system.
"Air Selangor continues to mobilise alternative water supply assistance via tanker trucks to critical premises such as hospitals, dialysis centres, COVID-19 Quarantine and Treatment Centres  (PKRC) and Vaccination Centres (PPV), as well as for use at funeral ceremony," she said.
Water supply was disrupted in the affected areas due to work to improve and maintain critical assets at the Sungai Selangor Water Treatment Plant Phase 1 (LRA SSP1) last Oct 13.
She advised consumers to let the taps flow for while until the water turns clear before using the water and to use water prudently to ensure the recovery process in the affected area runs smoothly as scheduled.
The status of water supply restoration will be updated from time to time through Air Selangor's official communication channels including its website www.airselangor.com, Air Selangor application, Facebook, Twitter and Instagram.
Consumers  can also call the call center at 15300.
The Story of Kim Kuk-Song, A High-Profile Defector In North Korea
Kim Kuk Song, a well-known North Korean defector, spent 30 years working for North Korean dictators Kim Jong Il and Kim Jong Un. Mr. Kim rose through the ranks of North Korea's strong spy organizations over the course of 30 years. The agencies served as the Supreme Leader's "eyes, ears, and brains." Kim Kuk Song was a powerful North Korean secret operative before defecting and settling in South Korea in 2014.
He's still nervous about who might be listening after weeks of discussions to get an interview with him. He claims to have guarded secrets, dispatched assassins to assassinate their detractors, and even set up an illicit drug lab to raise "revolutionary" finances. The former senior colonel has now agreed to speak to the BBC about his experiences, marking the first time a senior military commander from Pyongyang has given an interview to a major network.
After fleeing in 2014, he has been working for South Korean intelligence and living in Seoul. He paints a picture of a desperate North Korean government looking to get money any way it can, from drug trades to weapons sales in the Middle East and Africa. He told reporters about Pyongyang's decision-making approach, the regime's attacks on South Korea, and accusations that Pyongyang's spy and cyber networks can reach all over the world.
Mr. Kim's last few years in North Korea's top intelligence agency provide some insight into the current leader, Kim Jong- un's, early career. He portrays a young man wanting to prove his worth as a "fighter." In 2009, just as Kim Jong-un was being groomed to succeed his father, who had suffered a stroke, North Korea established a new intelligence agency named the Reconnaissance General Bureau. Kim Yong-chol, the bureau's head, is still one of North Korean leaders Kim Jong-most un's trusted aides.
According to the colonel, an order was sent in May 2009 to assemble a "terror task team" to assassinate a former North Korean official who had defected to the South. Hwang Jang-yop was previously one of the most prominent officials in the country. He had played a crucial role in shaping North Korean policies. His 1997 betrayal to the South was never forgiven. He was harshly critical of the lead once he arrived in Seoul, and the Kim family sought vengeance.
However, the assassination attempt failed. For the conspiracy, two North Korean army majors are still serving ten-year prison sentences in Seoul. Pyongyang has long denied involvement, claiming that South Korea organized the assassination attempt. The Cheonan, a South Korean navy ship, sank after being hit by a torpedo a year later, in 2010. Sixty-six people were killed. Pyongyang has long maintained that it is not involved. Then, in November of the same year, dozens of North Korean artillery projectiles struck Yeonpyeong, a South Korean island. There were two troops and two civilians slain. There has been substantial discussion about who ordered the strike.
Mr. Kim claims that formulating plans for dealing with South Korea was one of his tasks in the North. "Political subordination" was the goal. A North Korean operative was dispatched and worked at the Presidential Office in South Korea before safely returning to North Korea. It was the early 1990s at the time. He returned safely to the Labor Party's 314 Liaison Office after working for the Blue House (South Korea's Presidential Office) for five to six years. A few occurrences have occurred since then, one of which involving a spy deployed directly from the North.
Kim Jong-un recently declared the country to be in "crisis," and in April he urged his people to prepare for another "arduous march," a phrase that has come to represent a devastating famine during Kim Jong-presidency il's in the 1990s. During the Arduous March in Kim Jong-North il's Korea, drug production surged "he declares "The Operational Department had run out of revolutionary finances for the Supreme Leader at the time.
After being handed the duty, I recruited three foreigners into North Korea, set up a production facility in the Workers' Party's 715 liaison office's training centre, and began producing pharmaceuticals. It had been ICE (crystal meth). They'd convert it to dollars and give it to Kim Jong-il. His account of drug dealing at the time appears to be accurate. North Korea has a lengthy history of drug manufacture, with heroin and opium being the most common.
Another source of cash, according to Mr Kim, came from the Operations Department's illegal weapons sales to Iran. Midget submarines and semi-submersibles were available. North Korea excelled in developing cutting-edge technology like this. Since the 1980s, North Korean arms agreements with Iran have been a well-guarded secret, including ballistic missiles. Mr. Kim claims Pyongyang has also sold weapons and technology to countries waging long-running civil strife. The UN has accused North Korea of sending arms to Syria, Myanmar, Libya, and Sudan in recent years. The United Nations has warned that Pyongyang's weapons could end up in many problematic parts of the world.
In North Korea, Mr. Kim had a privileged life. He alleges that Kim Jong-un's aunt gave him a Mercedes-Benz automobile and allowed him to travel freely across the world to generate money for the North Korean leader. He claims he sold rare metals and coal to raise millions of dollars, which he planned to bring back to the United States in a bag. Mr. Kim was able to travel between spy organizations thanks to his formidable political contacts gained through marriage. However, those same ties placed him and his family in jeopardy.
Kim Jong-un decided to eliminate anyone he saw as a danger not long after taking to the political throne in 2011, including his own uncle, Jang Song-thaek. As Kim Jong-health il's deteriorated, there had been speculation that Mr. Jang was the de-facto leader of North Korea. The name Jang Song-thaek had become more well-known than Kim Jong- un's. However, in December 2013, the North Korean state media said that Mr. Jang had been executed. He immediately sensed a threat to my life and realised he couldn't stay in North Korea. As a result, he devised a plan to flee to South Korea with his family.
But why speak up now? 
Mr. Kim claims that this is the only duty he is capable of performing. He'll be more active in the future to free his Northern comrades from dictatorship's grip and allow them to live in true freedom. In South Korea, there are over 30,000 defectors. Only a few people choose to speak to the press. The higher your profile, the greater the danger to you and your family. Mr. Kim led an extraordinary life. His account should be viewed as a part of the larger story of North Korea, not as the entire story. However, his story gives us a glimpse into a dictatorship from which few are able to flee, as well as insight into what it takes for the system to survive.
Sources: BBC, Newsbeezer