Uncontrolled Experiment of 'Agent Orange' During The Vietnam War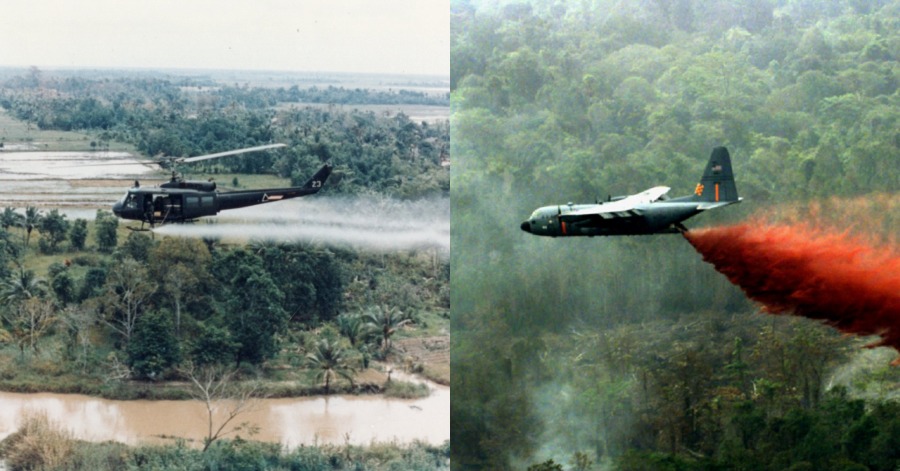 The Vietnam War was one of the worst difficulties the US military has ever faced. They were up against an adversary who battled in a unique way. Even while the Americans and their allies, the South Vietnamese, had a clear advantage in terms of weapon quantity and quality, their adversary had other distinct advantages.
The war was entirely fought in jungle terrain, to which American forces were unaccustomed. The dense jungle hampered the deployment of armored vehicles, complicated logistics, and limited the employment of the air force as a support force. The Vietnamese forces, on the other hand, used all the jungle's features to their advantage. Since the jungle wasn't favorable to the American forces, they had to fight by all means possible.
One of the best but also the most controversial weapon used was Agent Orange. During the Vietnam War, US military forces employed Agent Orange, a strong pesticide, to eradicate forest cover and crops for North Vietnamese and Viet Cong troops. From 1961 through 1971, the US program known as Operation Ranch Hand sprayed more than 20 million gallons of herbicides over Vietnam, Cambodia, and Laos.
Agent Orange was the most frequently used and most toxic herbicide in Vietnam. Agent Orange I, Agent Orange II, Agent Orange III, and "Super Orange" were some of the different combinations that were available. In Vietnam, more than 13 million gallons of Agent Orange were utilized, accounting for over two-thirds of all herbicides used during the war.
Dioxin In Agent Orange
Agent Orange's active components included considerable levels of 2,3,7,8-tetrachlorodibenzo-p-dioxin, also known as TCDD, a kind of dioxin that caused plants to "defoliate" or lose their leaves. Dioxin was not purposefully added to Agent Orange; rather, it is a byproduct of the herbicide manufacturing process. All of the herbicides used in Vietnam included it in variable concentrations.
Trash incineration, the burning of gas, oil, and coal, cigarette smoking, and many manufacturing operations such as bleaching all produce dioxins. The dioxin TCDD, which was detected in Agent Orange, is the most toxic of all dioxins.
Effects 
The usage of Agent Orange later discovered that it caused considerable health problems in Vietnamese people as well as returning US servicemen and their families, including cancer, birth deformities, rashes, and severe psychological and neurological difficulties.
Dioxin is a highly persistent chemical molecule that can be found in soil, lake, and river sediments, as well as in the food chain, for many years. Fish, birds, and other animals collect dioxin in their fatty tissue. Meats, poultry, dairy products, eggs, shellfish, and fish are the most common sources of human exposure. According to researchers, Dioxin is very harmful even in minute amounts and it is widely recognized as a carcinogen, a cancer-causing agent.
Since Agent Orange was used, the exposure has resulted in the deaths or maiming of around 400,000 persons in that country. Furthermore, Vietnam alleges that half a million children have been born with major birth deformities and that 2 million people have cancer or other illnesses as a result of Agent Orange exposure.
Sources: History, Simple History, World Health Organization
(Video) Hilarious Reaction of Children Selling Fish Found In The Drain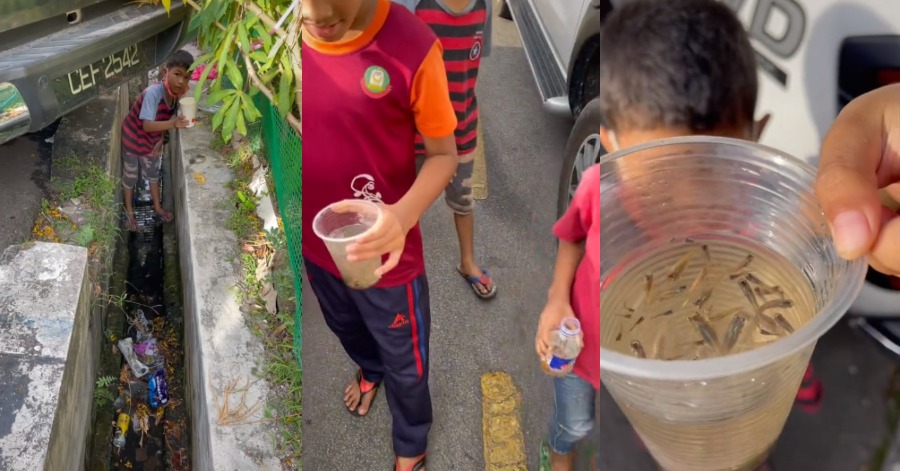 Children usually would always have the best and funniest reaction based on anything that they are doing in their daily life. What makes it even funnier is that there are no other adults that would even think what the children are thinking in their own head. They definitely have the most interesting imagination compared to all the other people.
That is what has been proven by these 3 children in a video that went viral on the TikTok app. In the video, it can be seen that the children are selling what they called 'Guppy Fish' but they are clearly are not that kind of fish. The thing that makes the video hilarious is the confidence and also the reaction of the children trying so hard to sell the fish.

The children in the video can be seen to be so excited when they manage to catch a lot of fish from the drain. When the man who recorded ask what is the price that they sell for the fish, they simply said that they sell them for RM2 each. The man quickly burst into laughter when he heard the reply that they gave. Eventually, he gave RM10 to them.
Looking at the comments section, a lot of netizens also find the reaction of the children is hilarious for them to hear.
Sources: Harif Azemi.
Enjoying The Silky Feel of Sand On Your Feet, Visit These 7 Best Beaches In Malaysia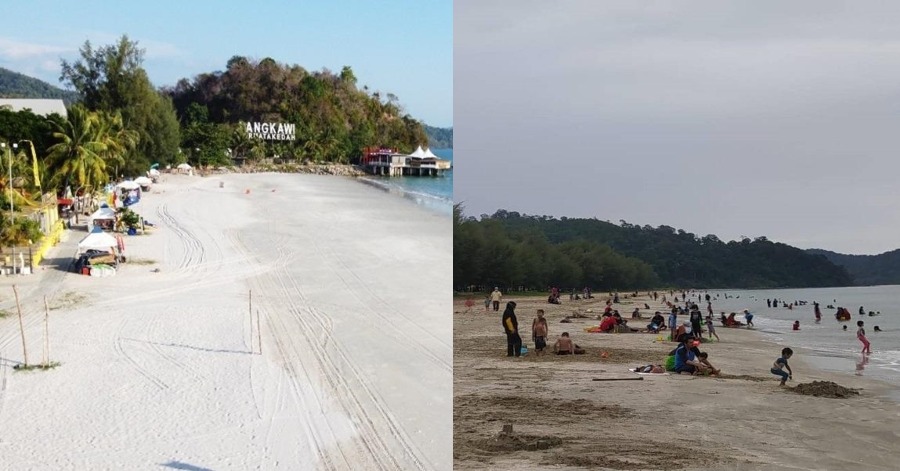 Malaysia is actually known as home to some of the most stunning beaches all over Asia. Whether you are seeking a private corner on quiet shores or even palm-fringed beaches with plenty to see and do, Malaysia would never make your feel disappointed. This is because Malaysia also definitely has a number of star coastlines that are easily on par with neighboring countries. In addition, Malaysia would have no shortage of options for every budget and also taste.
For those who do not know, Malaysia is already comprised of a grand total of 878 islands and also archipelagos, exceptional beaches are not surprisingly everywhere. You will find plenty of resorts, water sports, and adventures to pursue here, but also more chances to laze on the beach with much smaller crowds. These are the 7 best beaches here.
1) Pasir Panjang, Redang
This sloping stretch of soft sand that sweeps around a circular bay in a sharp curve is a popular place that sees many local and international tourists on day trips or staying at one of the now numerous beachside hotels. There is a bonus here, part of the sand spills over a spit to form a smaller section of beach away from the main bay area.
2) Rawa Island, Mersing
The island of Rawa is truly a gem of a beach destination. Named for the white doves that populate the island in great numbers, this tiny little island is a haven for wildlife both marine and land-dwelling. Since there are no proper roads on the island, only footpaths can take you from one destination to the other. With tall, craggy cliffs on one side of the island, the other side is almost entirely comprised of white-sand beaches that meet the beautiful azure sea in perfect harmony with what paradise ought to look like.
3) Manukan Island, Sabah
Manukan Island is very popular with residents from the nearby state capital of Kota Kinabalu. The tiny island is famous for the amazing scuba diving and snorkeling opportunities just off its coast. Of course, it is just as well known for stunning beaches, the perfect meeting point between the azure sea and pure white sand in a slice of coral paradise. Away from the coastline, however, there are ample opportunities to explore the island's dense vegetation, thanks to a number of hiking trails that crisscross through it.
4) Coral Beach, Pangkor
Pangkor is known for its beautiful beaches, the best of these is the stunning Coral Beach. With a very much deserted island feeling, the white sand sweeps against the turquoise-blue sea in a picturesque curve, whilst tall palms lean over the bright sand in what is practically a postcard of paradise.
5) Juara Beach, Tioman
The incredible Juara Beach is a true jewel in the crown of Malaysia's best beaches, helped by its relatively remote location, ferries do not land at the beach, it is only reachable via 4WD on a paved road that cuts through Tioman's central mountain range. Whilst the beach is unreal, it's also known for the conservation of sea turtles, with the Juara Turtle Project managing a hatchery here.
6) Pantai Cenang, Langkawi
Pantai Cenang, whilst popular with domestic and international tourists, will practically be yours as a private beach. Smaller islets jut out of the turquoise sea that laps the huge white-sand beach at Pantai Cenang, whilst there are plenty of options for food and drink literally steps away from the beach. The nearby amenities plus the relatively calm waters make it a very family-friendly beach, too.
7) Kapas Island, Terengganu
Kapas Island is another one of Malaysia's picture-perfect paradise islands, with beaches here that look exactly like those you'd see on a postcard of yesteryear. Just off the coast from the town of Marang in Terengganu, Kapas really is one of Malaysia's most beautiful islands. It's a paradise for snorkeling and diving. As well as the great beaches, this tropical island in the South China Sea is also known as the main location for researching Amphidromus, an enigmatic species of snails with colorful shells.
Sources: Jones Around The World.
Users Report Problems With YouTube Service – Downdetector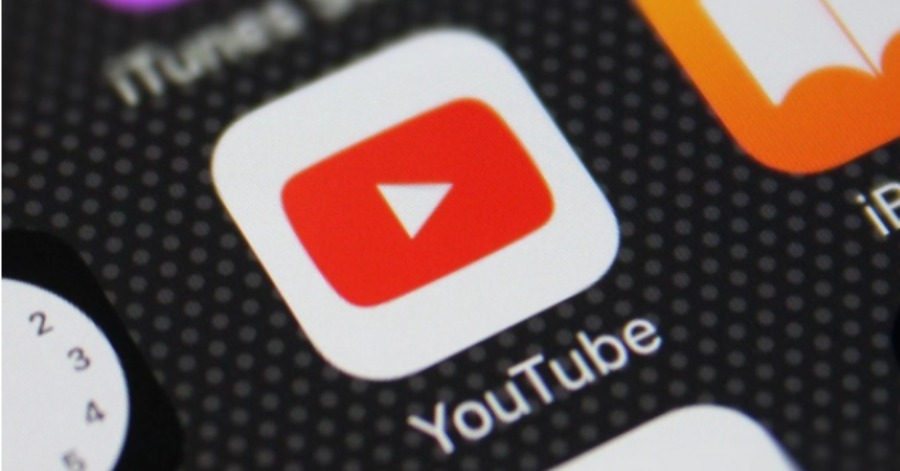 MOSCOW, Oct 13  — YouTube users have reported a disruption in the service, according to online outage tracker Downdetector, Sputnik reported.
The issues are mainly reported in the United States.
Some 76 per cent of the online video sharing and social media platform's users reported problems with the website, 15 per cent with video streaming and nine per cent said there are problems with the app.
Sources: BERNAMA