(Video) Know The Reason Why You Should Not Say 'Bomb' At The Airport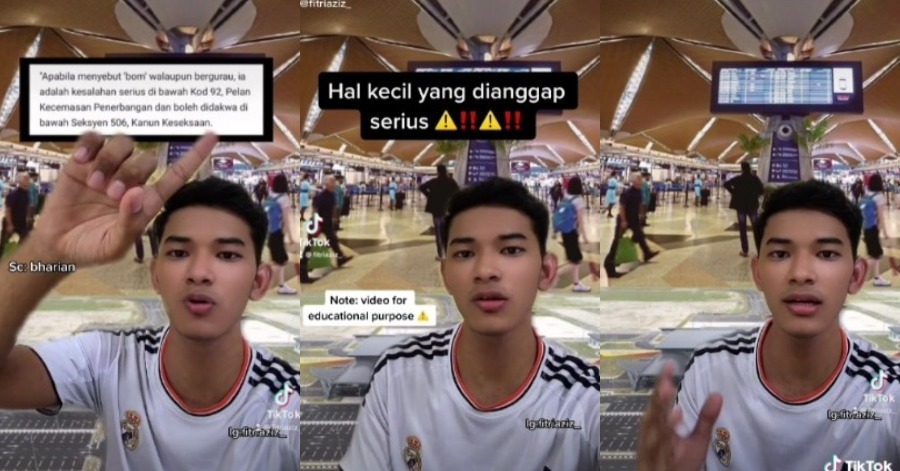 Although not everyone enjoys traveling, we can all agree that it is something to look forward to, especially if you are going on a much-needed vacation. However, the voyage and process itself may be tiring and difficult, such as long flying hours, lost passports, long lines, and other traumatic experiences.
However, if you desire a nice voyage, there is one thing to keep in mind. If at all possible, avoid making bomb jokes when in the airport or on an airplane.
According to Code 92 of the Airport Emergency Plan, when mentioning the word 'bomb', even jokingly is an offense or a threat and can be prosecuted under Section 506 of the Penal Code.
Although it is merely a joke, the flight attendants and airport officers will take it seriously. Upon telling the joke, they will inspect your luggage, you will need to make a statement to the police and you might even be fined.
So save your jokes for at home with your friends and family. Unless you want to start a global crisis, or you simply enjoy adding more hours to an already lengthy and tiring journey. Just keep in mind that your obnoxious behavior could have serious consequences.
Sources: TikTok Fitri Aziz, Burgie Law, The Straits Times
Air Ticket Price To Sabah, Sarawak Will Return To Normal – Deputy Minister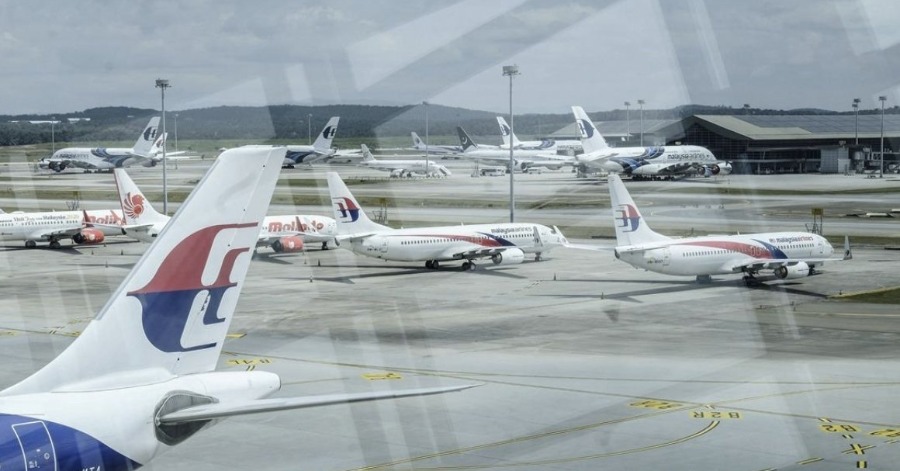 KUALA LUMPUR, Oct 11 — Domestic flight ticket prices for routes to Sabah and Sarawak will return to standard prices when the total flight frequency operates as usual, said Deputy Transport Minister Datuk Henry Sum Agong.
Therefore, he said the government through the Malaysian Aviation Commission (MAVCOM) would continue to monitor flight ticket prices for all domestic routes, including routes between the Peninsula and Sabah and Sarawak.
He said the high flight ticket prices were a result of the implementation of the flight capacity limit by the Sarawak government which was part of the state government's efforts to tackle the COVID-19 pandemic.
"At that time, the flight frequency to Sarawak dropped by 94 per cent compared to the period before COVID-19 while for flights between the Peninsula and Sabah, the flight frequency dropped by 89 per cent compared to the period before COVID-19," he said in the Dewan Rakyat today.
He was responding to a question from Lukanisman Awang Sauni (GPS-Sibuti) on the government's move to reduce the price of flight tickets from Sarawak to the Peninsula and Sabah which were very expensive during the COVID-19 pandemic and what the remedial measures were for the matter.
Henry also said that air ticket prices are determined using a dynamic pricing mechanism and the concept of cross-subsidisation, that is, profitable flights will cover the operating costs of non-profitable routes.
He said MAVCOM's monitoring between Sept 26 to Oct 2 for travel after Oct 8 found that Kuala Lumpur to Kuching flights recorded lower ticket prices between 29 and 74 per cent cheaper compared to ticket prices in 2019.
He said other routes such as Kuala Lumpur to Miri and Kuala Lumpur to Sibu still record high prices of between RM530 to RM1600 for one way while for the Peninsular route to Sabah, ticket prices are higher from eight per cent to 163 per cent compared to ticket prices in 2019.
In a separate development, Henry said the final approval for the proposed construction of the Kulim International Airport Development Project (KXP) would only be considered when the National Airport Strategic Plan (NASP) Study was completed.
"In this regard, any planning of commercial projects related to the airport in conjunction with the opening of KXP will only be determined after the proposed construction of KXP is finalised by the government," he said.
He was responding to a question from Karupaiya Mutusami (PH-Padang Serai) on the planning and commercial projects to be done in conjunction with the opening of Kulim International Airport.
Sources: BERNAMA
Take A Break At These 5 Best R&Rs When Travelling Across States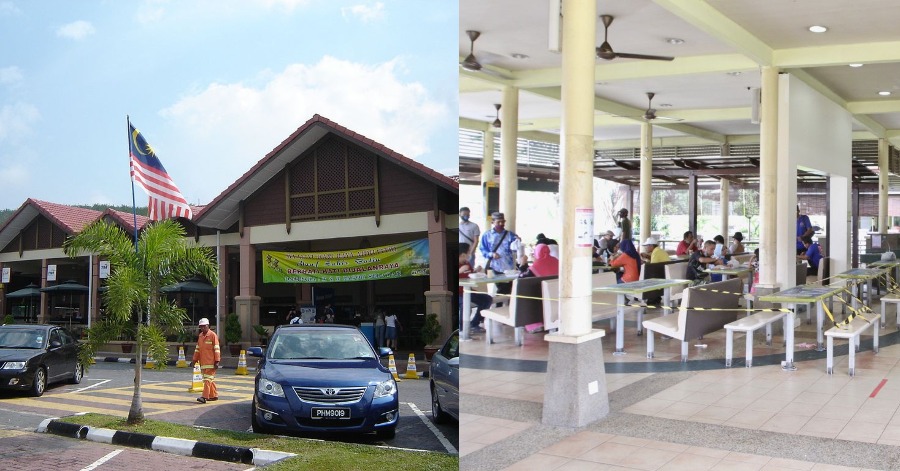 When traveling across the states here in Malaysia, sightings of places called the Rest & Relaxation is actually a normal thing to see especially along the PLUS Malaysia Berhad-operated North-South Expressway (NSE). It is better known as R&R by many people. They have become an integral aspect of the Malaysian road trip experience for sure. Malaysian Highway workers indeed are doing a great job as the rest stops are well maintained and well equipped.
With a wide variation of amenities provided for everyone, several R&Rs in Malaysia offer more than just a temporary stop for weary travelers to unwind and also freshen up after a long drive. Some of the facilities available including air-conditioned restaurants, children's playgrounds, petrol stations, Muslim prayer areas, and auto-teller machines.
These are 5 best R&Rs for you to rest:
1) R&R Jejantas Ayer Keroh, Melaka
A unique twist to rest service areas, R&R Jejantas Ayer Keroh is not located by the highway but over the highway! Popular fast-food chains, A&W and KFC, are placed right on the overhead bridge where you can have your meal while looking at vehicles speeding along the highway below, which offer a nice view, especially at night. Moreover, there is a local craft shop and Al-Ikhsan sports outlet if you are in the mood for a little bit of retail therapy before driving back. R&R Jejantas Ayer Keroh will give you a different experience than your typical rest stop.
2) R&R Tapah, Perak
This R&R is probably one of the most popular rest areas in Malaysia because it is often crowded with tired travelers and hungry diners during festive seasons but for a good reason. Firstly, it is a huge and beautiful place where travelers can relax their muscles on massage chairs, children have a fun time at the playground, and the place is good for strolling around to let the blood circulate around the legs. It also has a huge selection of food stalls, from local to western delicacies.
3) R&R Genting Sempah, Pahang
A cool breeze can surely freshen you up after a long drive. The lush mountains and chilled air surrounding R&R Genting Sempah make it ideal for travelers to rest for a while, wind down their window to let in the breeze and simply chill. Rather small compared to others, this R&R does not fall short with its two-story building complete with facilities such as prayer rooms and food stalls. You can even have a cup of coffee and a warm meal at McDonald's.
4) R&R Seremban, Negeri Sembilan
Hailed as the best R&R PLUS of 2019, this R&R is a one-stop center. It has a spacious rest area, travelers can stop by at its famed A&W outlet or opt for Malaysian flavors with a vast selection of local dishes. You can try the authentic Negeri Sembilan dishes such as Masak Lemak Daging Salai and more. Furthermore, the facilities come complete with Auto Teller Machine (ATM), self-service Touch 'n Go top-up kiosk, restrooms, prayer rooms, and also petrol stations, sufficient to kick-start your energy back on the road.
5) R&R Ulu Bernam, Perak
There is no need to trouble yourself to drive to the famous eatery in Tanjung Malim because there is delicious pau buns available at this R&R. A wide range of pau fillings such as red bean, kaya, and chicken curry are on sale here. You can also purchase frozen pau to bring back for your loved ones or yourself.
Sources: R&R Seremban, R&R Genting Sempah, R&R Jejantas Ayer Keroh, R&R Tapah, R&R Ulu Bernam.
Ready To Travel? Make Sure To Check These 7 Items Before Long Journey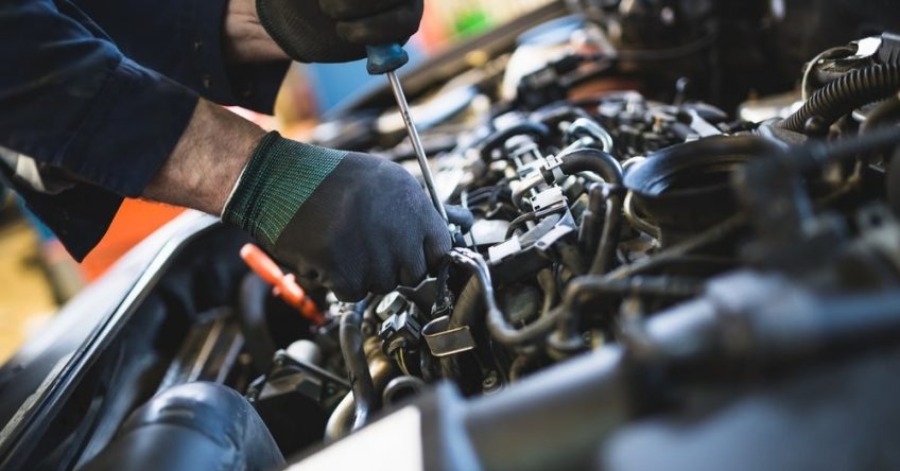 After waiting for a very long while because of the COVID-19 pandemic, it has been recently announced that we can finally travel across the states in Malaysia. It is indeed such great news for all Malaysians especially for those who have not been able to visit their beloved parents for so long. Before making your move for a long journey, it is very important for you to make sure that everything is complete and prepared to travel. One of them would be your own car.
Having your car checked before going on a long and might be such a heavy traffic is a crucial step for many people. This is because we would not want to have to deal with car breakdown problems when we are in the middle of the road. Those kinds of problems could be a mood spoiler for everyone before they can finally get to their destination.
These are 5 important items to be checked before a long journey:
1) Oil Level
Oil is absolutely vital in keeping your car's engine running smoothly. Running out could cause costly damage and leave you stranded. Traditionally, every car came with a dipstick to allow you to check the oil level yourself. Many modern cars no longer have dipsticks, but instead, use the car's computer to monitor the oil level and display it on the dashboard. You should check your car's handbook to see if this is the case. If your car doesn't automatically alert you when your oil is low, use a dipstick to check that it hasn't gone below the minimum level and top it up before your drive. Be careful not to put in too much oil either, since that's also not good for the engine.
2) Tyre Pressures
The correct tire pressure is essential to making sure that your car can brake, grip, and steer properly. Even one over-or under-inflated tire can have a big impact on how your car drives. Many modern cars feature a tire pressure monitoring system that alerts you if the pressure is incorrect. If your car doesn't have this, use a tire pressure gauge to check the level before you set off on a long journey. You can find the right tire pressure for your car in your handbook and usually on a panel just inside the driver's door. Topping up with more air at your local garage is easy, with most pumps allowing you to set the required pressure first.
3) Lights
Fully functioning lights are essential for safe travel, not just so you can see clearly but also so that other road users can see you and know your intentions. Before a long journey is a good time to check your headlights, indicators and brake lights. You'll need a helper for this since you can't see any problems from inside the car. Have the helper stand at the front of the car while you turn on each of the lights in succession – main beam headlights, dipped beam and indicators. Then have them stand behind the car while you apply the brakes and select reverse gear to check the brake lights and reversing light. You might be able to replace any faulty bulbs yourself but it's more likely to be a quick, low-cost job at a garage.
4) Emergency Supplies
Pack anything that may be useful in an emergency if you were to break down. A red warning triangle is highly recommended in order to alert other drivers of your presence and it's always worth keeping some spare clothes and snacks in the car in case you get stuck somewhere for a while.
5) Engine Coolant
Coolant keeps your car's engine healthy by regulating the temperature of the cooling system. Many newer cars have a closed cooling system so do not need topping up. With older cars, you may need to check the level yourself and top it up if necessary. You can see the fluid level in a reservoir in the engine bay. If it's close to, or below, the marker for the minimum level, you'll need to top it up.
6) Windscreen Wipers And Screenwash
Driving with a dirty or smeared windscreen is frustrating and can also be dangerous. Check your windscreen wipers for wear and replace them if needed. Don't forget to also make sure your screenwash is topped up sufficiently so you can keep your windscreen clean throughout the journey. Don't forget that this can be as much of a problem in summer as in winter, as squashed bugs and pollen can make a real mess of your view. Also, look out for any chips or cracks in your windscreen. If you find one, you should get it fixed as soon as possible. Small, easily repaired flaws can grow rapidly into big problems if ignored.
7) Tyre Tread Depth
Worn tires can seriously affect your car's handling, braking and safety as a whole. Before a long journey, check that your tire treads have a minimum depth of 1.6mm across the central three quarters using a measuring gauge. If your tread is between 1.6mm and 3mm, consider replacing your tires before your trip.
Sources: Cazoo.