(Video) Man Funnily Shares A Pun About One Famous Destination In Melaka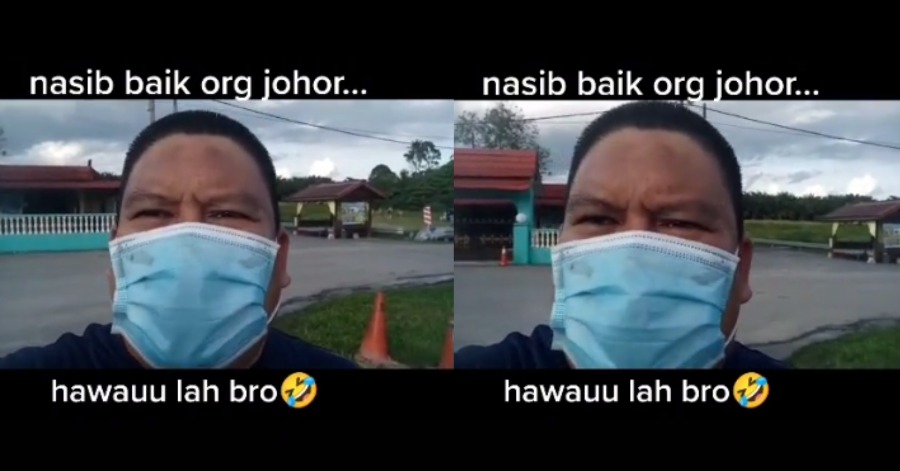 Recently, a video went viral on the TikTok app showing that man has made a pretty funny pun about one of the popular destinations in Melaka. It is indeed a hilarious play on words using the name of the place. The name of the particular place is actually called 'Melaka Pindah' and it has a lot of interesting history about Melaka that people should know.
Based on the video, the man said that he is from Johor and he wanted to travel to Klang. On his journey, he stops by Melaka and he stated that he could not find Melaka as Melaka has moved away. The pun is actually him saying that 'Melaka dah pindah' from the place instead of the name of the place that is 'Melaka Pindah'.
For those who might not know, there is actually a history about the name 'Melaka Pindah'. The story tells about the Datuk Paduka Seri Maharajalela who is a Malacca Malay Government Head. He retreated to the upper reaches of the Melaka river with his followers after the state of Melaka was attacked. Unfortunately, they were defeated by the Portuguese army in July 1511. After that, it was Datok Paduka Seri Maharajalela who opened Kampung Melaka Pindah and he died in July 1521. Therefore, due to this relocation, this village has been given the name Kampung Melaka Pindah.
Looking at the comments section, many netizens also find the video quite hilarious.
Sources: TikTok Asrul Nizam, Sayang Melaka.
Shared Space Project In Kampung Baru To Take Off In Early 2022 – Shahidan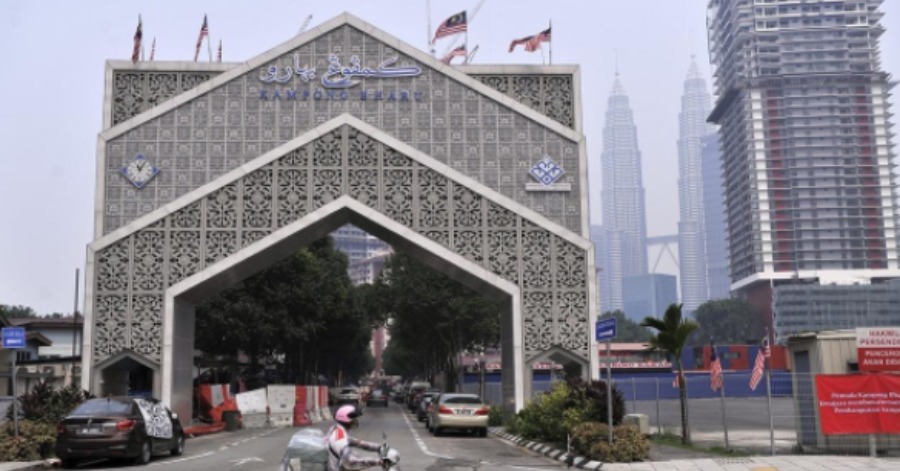 KUALA LUMPUR, Oct 13  — The Federal Territories Ministry in collaboration with Kuala Lumpur City Hall (DBKL) will be implementing a shared space project in Jalan Raja Muda Musa, Kampung Baru, here, early next year and is expected to be ready by early 2023.
Its minister Datuk Seri Dr Shahidan Kassim said the project would be a catalyst for tourism product growth in Kampung Baru, besides tackling other problems such as traffic congestion, traders/hawkers, and lack of cleanliness and beautification along the route.
"For a start, Jalan Raja Muda Musa will be upgraded for phase one of the project and the tender will be out this month while the site project is expected to start early next year.
"This project will also further enliven the food havens along Jalan Raja Muda Musa and Jalan Raja Alang," he said in a statement today.
Shahidan said the ministry was also targeting to provide 1,000 kiosks and trading spaces under the City Young Entrepreneurs Programme in Kuala Lumpur and Putrajaya beginning next year until 2023.
"Until September this year, 126 entrepreneurs had already started their business while 2,268 candidates had registered under this programme.
"DBKL also plans to hold the Entrepreneur Mentoring Programme with several measures to be identified to further raise the business digitalisation rate in ensuring sustainable business operations," he added.
Shahidan hoped that proper and effective implementation of such programmes and projects would have a positive impact on efforts to revive the economy and in tackling poverty among families impacted by the COVID-19 pandemic.
Sources: BERNAMA
(Video) Khairulaming Shares Sweet Stories, Meeting 'Pali' During Hiking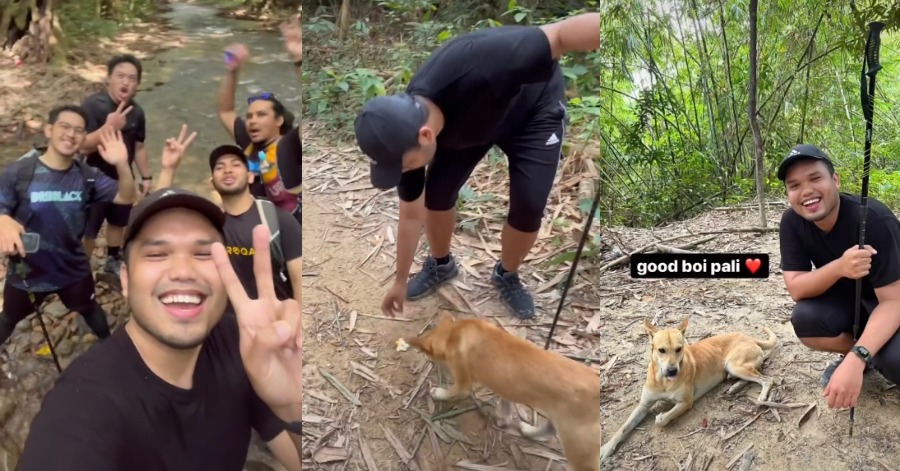 Recently, more and more Malaysians have decided to engage in physical activities after having to spend their time staying safe at home because of the COVID-19 situation. There would be so many variations of activities that can be done. For example, playing badminton, jogging, cycling, and others. Hiking also is one of the example activities.
One of the individuals that join the bandwagon of hiking would be none other than Khairulaming himself. Recently, he shares his own sweet stories that he went through when he was hiking with his friends on social media. In the particular story, he mentioned he met with a new friend that helped him and his friends a lot during their hiking.
@khairulamingthank you pali sebab guide kitaorg hiking. dia baik sangattt 🥺🥺🥺
According to Khairulaming, he and his friends accidentally met with their new friend that is actually a dog that they called 'Pali' right before they started their hike. He then decided to give the dog some biscuits. Because of that, the dog has been accompanied them from start to finish of the 12km hike. 'Pali' really helped them a lot during hiking.
Sources: TikTok Khairulaming.
Uncontrolled Experiment of 'Agent Orange' During The Vietnam War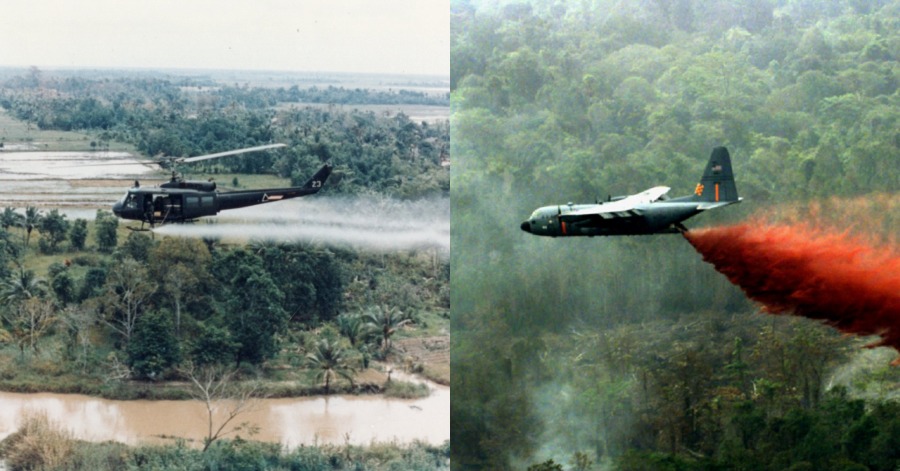 The Vietnam War was one of the worst difficulties the US military has ever faced. They were up against an adversary who battled in a unique way. Even while the Americans and their allies, the South Vietnamese, had a clear advantage in terms of weapon quantity and quality, their adversary had other distinct advantages.
The war was entirely fought in jungle terrain, to which American forces were unaccustomed. The dense jungle hampered the deployment of armored vehicles, complicated logistics, and limited the employment of the air force as a support force. The Vietnamese forces, on the other hand, used all the jungle's features to their advantage. Since the jungle wasn't favorable to the American forces, they had to fight by all means possible.
One of the best but also the most controversial weapon used was Agent Orange. During the Vietnam War, US military forces employed Agent Orange, a strong pesticide, to eradicate forest cover and crops for North Vietnamese and Viet Cong troops. From 1961 through 1971, the US program known as Operation Ranch Hand sprayed more than 20 million gallons of herbicides over Vietnam, Cambodia, and Laos.
Agent Orange was the most frequently used and most toxic herbicide in Vietnam. Agent Orange I, Agent Orange II, Agent Orange III, and "Super Orange" were some of the different combinations that were available. In Vietnam, more than 13 million gallons of Agent Orange were utilized, accounting for over two-thirds of all herbicides used during the war.
Dioxin In Agent Orange
Agent Orange's active components included considerable levels of 2,3,7,8-tetrachlorodibenzo-p-dioxin, also known as TCDD, a kind of dioxin that caused plants to "defoliate" or lose their leaves. Dioxin was not purposefully added to Agent Orange; rather, it is a byproduct of the herbicide manufacturing process. All of the herbicides used in Vietnam included it in variable concentrations.
Trash incineration, the burning of gas, oil, and coal, cigarette smoking, and many manufacturing operations such as bleaching all produce dioxins. The dioxin TCDD, which was detected in Agent Orange, is the most toxic of all dioxins.
Effects 
The usage of Agent Orange later discovered that it caused considerable health problems in Vietnamese people as well as returning US servicemen and their families, including cancer, birth deformities, rashes, and severe psychological and neurological difficulties.
Dioxin is a highly persistent chemical molecule that can be found in soil, lake, and river sediments, as well as in the food chain, for many years. Fish, birds, and other animals collect dioxin in their fatty tissue. Meats, poultry, dairy products, eggs, shellfish, and fish are the most common sources of human exposure. According to researchers, Dioxin is very harmful even in minute amounts and it is widely recognized as a carcinogen, a cancer-causing agent.
Since Agent Orange was used, the exposure has resulted in the deaths or maiming of around 400,000 persons in that country. Furthermore, Vietnam alleges that half a million children have been born with major birth deformities and that 2 million people have cancer or other illnesses as a result of Agent Orange exposure.
Sources: History, Simple History, World Health Organization