(Video) Owner Shares Spoiled Pet Cat Behavior, Entertain Netizens On TikTok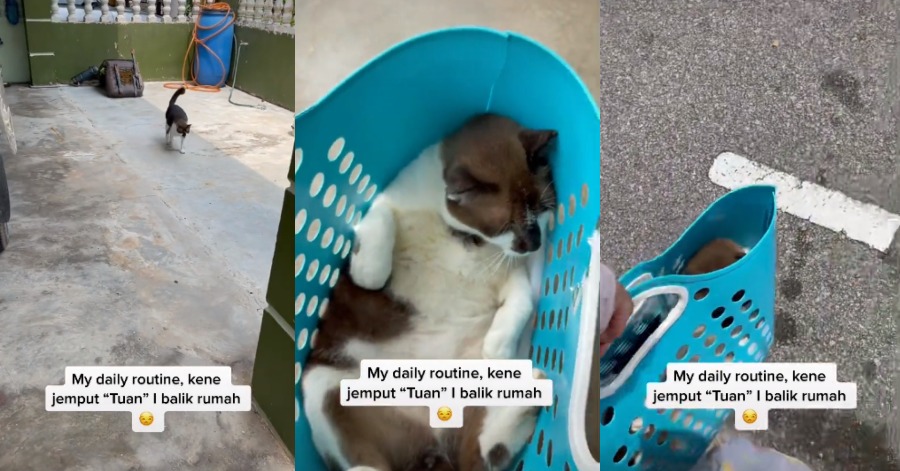 As many people in this whole wide world said, having a cat as a pet would be such an entertaining and also helpful situation for a lot of people especially for those who are living alone. The pet cat would be the perfect companion for the owner because it would always be by the owner's side all the time and help the owner to feel so much relieved.
But for some pet cats that have been so spoiled by their owner, the cat would sometimes be seen as the 'master' of the household rather than the owner. Despite the superior action of the pet cat, no owner would have the heart and feeling to hate the cat. They will always love their pet cats unconditionally because, for them, the behavior is so cute.
That is what happens with a pet cat in this particular video that when viral which posted by a TikToker that goes by the name ejahalkherid. In the video, it can be seen that the owner has to pick up her pet cat from her neighbor's house every day. It actually has become an everyday task for her. She even mentioned in her video stating, "My daily routine, has to pick up my 'master' to go back home". She could just look for her own pet car in neighbor's house.
Looking at the comments section, many netizens are entertained by her pet cat behavior that act like the 'master'.
Sources: TikTok ejahalkherid.
Shop Review: Get Your Camping Checklist Right With These 5 Items!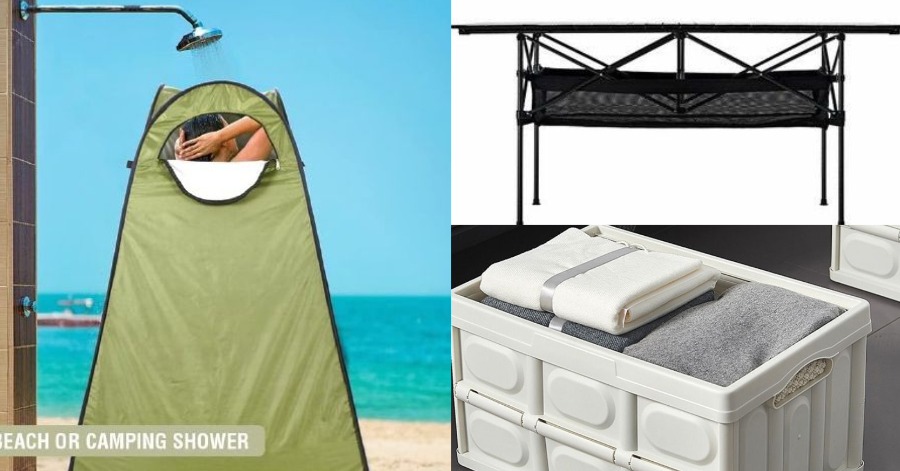 Camping is a wonderful way to spend time outdoors with family and friends, or even by yourself. Many state and national parks, as well as private campgrounds, the wilderness, and even your own backyard, offer camping opportunities. A picnic table, a space to park your car, and a location to pitch your tent are all standard features of most campgrounds. There are also shared facilities and running water in many of the hostels.
Part of the fun of camping is that you only need a few items to survive in the great outdoors. However, having a pleasant, convenient, and cozy campsite is also desirable. If you're going camping for the first time, you might want to borrow or rent some of these items. As you gain expertise as a camper, you may discover that figuring out what to bring along to satisfy your needs is part of the pleasure.
If you're looking to buy some camping stuff online, here are some things to consider:
1. Private Tent
Even if you prefer slumbering under the stars, you should always have a tent or other emergency shelter on hand just in case. The Abco rapid privacy tent provides you with an instant private space for camping bathroom & potty usage, outdoor showers, changing clothing, and more. And it doesn't require any time-consuming setup – a must-have travel gear for your next journey! These rapid popup tents are designed for maximum convenience and can be set up in seconds and folded back into the supplied carry bag – set these up with ease at the park, poolside, beach, or forest.
Check out on Shopee: The Iasports. my
2. Storage Box
When going camping, you can't be carrying lots of bags around or just carry your things around. A better way to store your things and keep them tidy is by getting a storage box. You can keep your clothes, food, or camping tools inside and carry them easily around. And not just any storage box, a foldable one!
Check out on Shopee: Nacotex.my
3. Foldable Table
Now we definitely need a table during camping. How else are you gonna eat, by sitting on the ground? That would be a hassle. Of course, we can't carry the tables from our home to the campsite and even the regular plastic foldable table is not even an option. Here's a table that's so foldable that it only requires a small bag.
Check out on Shopee: Adventure Camp
4. Solar Generator 
Imagine you're in the middle of the forest and suddenly your phone is about to die. What would you do? That's where the solar generator comes in handy. Your camping excursion may enjoy some of the conveniences of home with the Flashfish portable generator. It can be used to play music, operate a drone, keep lights on, charge a phone, and power other delicate gadgets more efficiently. Despite being small in size, this solar generator has a big capacity of 150Wh, the most portable all-in-one power station that can fulfill your demand for camping or emergency. Check out: fengjiu123.my
5. Fan
I know camping is supposed to be a natural thing where you embrace nature but let's face the fact that we can't possibly last long without a fan or air-cond right? Bringing an air-cond would sound crazy and a stand fan, where are you gonna get the power supply? Using a rechargeable fan is definitely a smart thing to do. This fan is incredibly useful and can be used in both the home and the office. As a result, taking it outside is also a terrific idea. Use it as a standing fan by placing it at the edge. Protect yourself from heat flashes. This summer is going to be a lot better. It is that convenient.
Check out on Shopee: opolar.on9vus
Sources: The Iasports.my, Nacotex.my, Adventure Camp, fengjiu123.my,opolar.on9vus
Shop Review: Many Fragrances To Choose From At 'Athyab Arabic Perfume'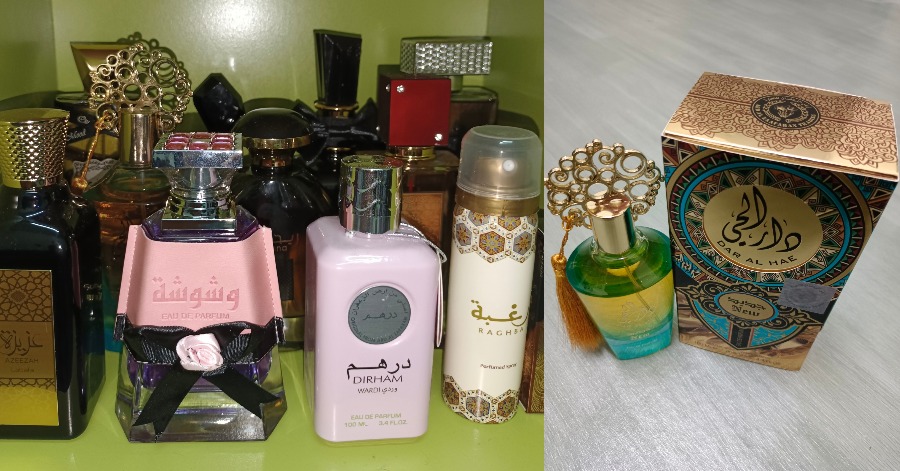 According to history, there have been Arabic Perfumes possessing enthralling and unique fragrances that also get associated with prehistoric heritage and superior luxury. These perfumes are actually exotic while carrying a touch of local traditions. For those who might not know, Arabic Perfumes would carry strong and also aromatic fragrances while having the base of conventional Jasmine, amber, musk, and oud.  Where oud is usually recognized as the fragrance of wood that is used on the skin or it also to burn to spread the smoke in the ambiance or on the clothes.
The specialty of these perfumes includes their unique blend by hand with ingredients of several flower oil as well as spices. Arabic perfume is quite strong in its smell that lasts for long as compared to western perfumes. Within the Middle East, United Arab Emirates is one of the region's top countries that is full of aromatic fragrances. Luckily, you do not have to go all the way for Arabic Perfumes as you can just visit 'Athyab Arabic Perfume' shop on Shopee.
There are undeniably so many different fragrances to choose from in their shop. The fragrances could be so different between one another from something that smells so strong that is suitable for men to wear up until from something that smells so sweet that is suitable for women to wear. Amazingly, all the designs of the bottle are also so beautiful. From my personal point of view, those are all the factors that made me hard to choose which one that I want to buy from their shop. Other than that, their price for the perfume is also so affordable. That indeed made me harder to choose from wide variations of Arabic Perfumes. After thinking, these are some of the perfumes that I have bought.
1) Oud Mood
Oud Mood by Lattafa Perfumes is a fragrance for women and men. Top notes are Rose, Saffron and Pimento, middle notes are Agarwood (Oud), Caramel, Floral Notes, and Patchouli while base notes are resins, Amber, Woody Notes, Incense and Musk.
2) Ajmal Ehsas Bloom
Ajmal Ehsas Bloom by Ard Al Zaafaran is a floral and soft perfume for women. The top note begins soft and floral with honeysuckle, oranges and green notes. The heart note is also filled with floral scents of jasmine and tuberose. A warm and harmonious base completes the perfume with vanilla, orris and sandalwood. A wonderful, creamy, floral perfume without any harsh notes, the individual components complement each other perfectly to a playful, positive and sensual perfume.
3) Bint Hooran
Bint Hooran reveals with sensuality and attraction, a perfect alchemy between the freshness of the slightly spicy and greedy fruity notes, the femininity and the elegance of the floral notes, and the character of the woody and musky notes. Bint Hooran conceals an addictive and innovative combination of tuberose and sweet almond under a bed of vanilla. A floral breath of jasmine and tuberose contrasts with deep and mysterious notes of tonka bean and cocoa.
Sources: Shopee Athyab Arabic Perfume.
Available In So Many Colors, These Are 5 Expensive Guppy Fish Worldwide!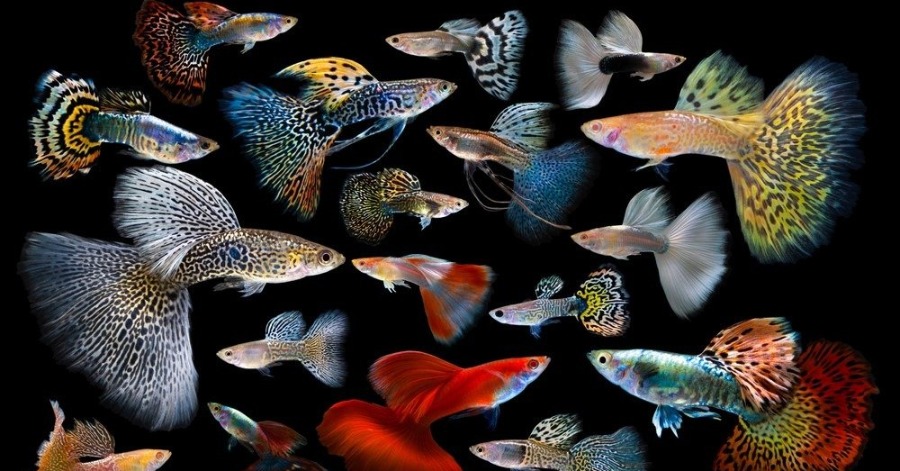 The guppy fish that is also known as millionfish and also rainbow fish is actually one of the world's most widely distributed tropical fish and one of the most popular freshwater aquarium fish species. Guppies originate from northeast South America, but have been introduced to many environments and are now found all over the world. Based on observation, they are highly adaptable and thrive in different environmental and ecological conditions.
Male guppies, which are smaller than females, have ornamental caudal and dorsal fins. Wild guppies generally feed on a variety of food sources, including benthic algae and aquatic insect larvae. Guppies are used as a model organism in the ecology fields, evolution, and behavioral studies. For those who do not know, these are the 5 most expensive guppies.
1) Fancy Guppies
Some strains of fancy guppies like the multi delta are in high demand and because of this, you can expect to pay anything from US$25 to US$50 (RM105 to RM210) per fish. The fancy guppies are actually the favorite type of guppy for many people because of the wide variety of colors from guppy to guppy.
2) Dragon Guppy
The price you can expect to pay for a dragon guppy is around US$10 (RM42). This type of guppy is easy to locate which makes purchasing one much easier and drives the price down as a result. Many people bread these fish as they are very popular with fish keepers.
3) Purple Moscow Guppies
There are some rare strains of purple Moscow guppies that will be really hard to find.  You can expect to pay a total of US$40 to US$100 (RM167 to RM418) per fish if they are a rare strain. For a non-rare strain, these will cost from US$30 (RM125). The color of these guppies is completely different from your common guppies which is the main reason for the high price.
4) Electric Blue Guppy
The price for an electric blue guppy starts at US$15 (RM63) and usually does not go above US$25 (RM105).  There are fewer strains of this type of guppy so the price range will not vary as much as other guppies due to this.
5) Mutt Guppy
Mutt guppies will cost around US$5 to US$10 (RM21 to RM42). These guppies are hardy fish and also good breeders which make them a great choice for first-time fish keepers.
Sources: Help Us Fish.