(Video) The 'Kinarut Mansion', Building With Haunted Reputation In Sabah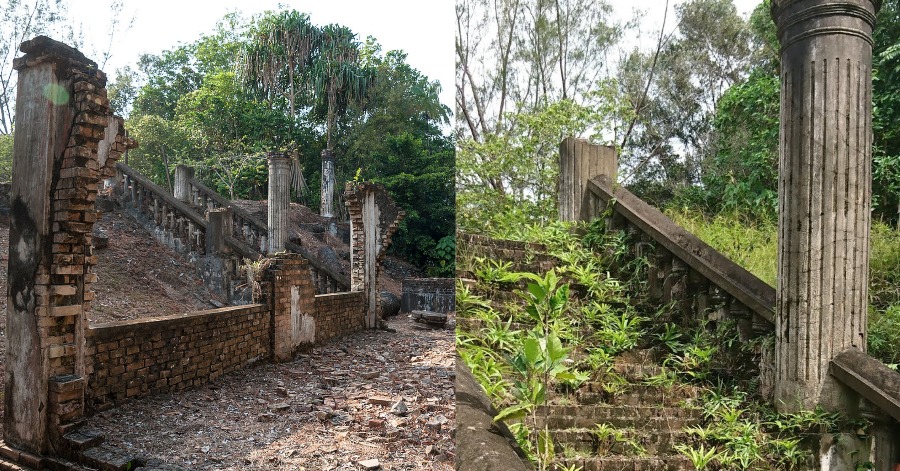 Kinarut Mansion is actually a ruin of a former manor house in the Graeco-Roman style near a particular place that is called Kinarut in the Malaysian state of Sabah. It has a total distance of 30km from Kota Kinabalu, Sabah. According to history, the Kinarut Mansion was believed to have been built between the year of 1910 and 1914. It goes way back.
The Kinarut Mansion has then declared as a historical building in the year of 1993 under the Sabah Land Ordinance. Covering a total of 7.09 hectares, the mansion and also its surroundings were designated a heritage site in the year of 1998 for conservation and it was officially opened to the public in 1995. Some people say it has a haunted reputation.
This former manor house is situated on a wooded hill near Kinarut above the Kawang River. The house was one of the few stone houses that existed in North Borneo. It was built of brick with white walls by an Indian architect, who used around 200–300 workers from Java. The manor house with its outdoor facilities spread over an area of about two acres. The main entrance led a 200-meter-long avenue of Greco-Roman columns. The house itself had 45 doors, 152 windows and was illuminated by 42 huge chandeliers. What remains of Kinarut Mansion nowadays are just broken pillars and bricks.
The local population living near the mansion area claimed the place is haunted with "Hantu Tinggi", a type of Malay ghost in the form of a tall tree who is usually disguised as a normal tree in the heavy forest area. Aside from that, other passersby claimed to have seen a fast-moving apparition and hearing the eerie voice of Pontianak, a Malay female ghost at night. These claims were also supported by media crews who covering information about the mansion when they felt 'something' was following them through their walk in the area.
Sources: TikTok Ashley Alexandrea.
(Video) Overload With Meetings? Here Are 5 Tips To Deal With It!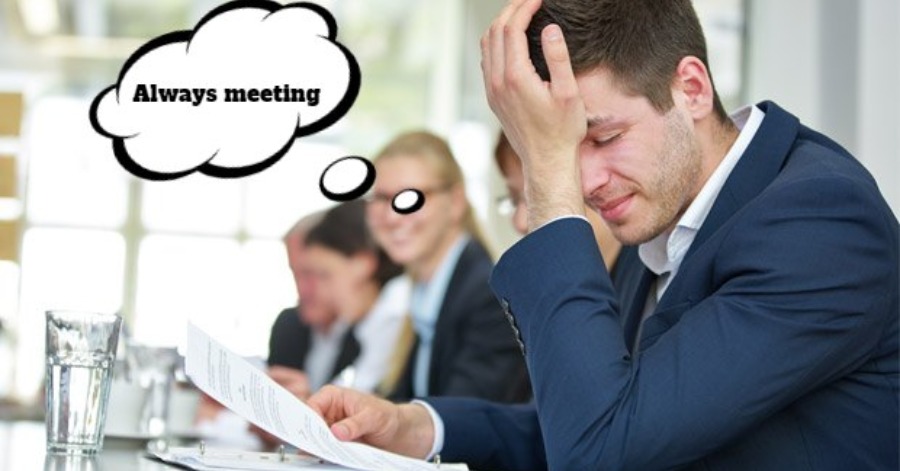 Meetings are necessary in today's workplace. Having too many of these, on the other hand, can be hazardous. Exchanging ideas, setting goals, tracking progress, assigning duties, and other responsibilities are all part of a meeting in a conference room (or an online workspace).
While these are all good reasons to organise a meeting, having too many of them might sap your productivity. The epidemic of "schedule creep," in which meetings take over your entire workday, is squandering time, energy, and productivity — but you can regain control. Here's 5 tips you can apply to making your calender work for you and not against you.
Tip 1- Ask yourself
Do you really need to attend the meeting? We have the delusion that a meeting is required for everything. We believe we need to ensure that specific people are on board with something, so we convene a meeting. In fact, rather than booking a meeting, we may simply call or text for a speedy response.
Tip 2- Invite less people
Most of us ask people to meetings on the defensive and waste their time as a result. It's time to let go of this attitude and just invite those who are required. for the goal, and the rest of the world can be informed later. According to research, inviting more people makes it less likely that you will achieve the meeting's main goal.
Tip 3- Cut short the meetings
If you want to reclaim your time, skip the hour-long meeting. 30 to 45 minutes should suffice. People have more time to process information, plan next moves, and take a breath when meetings are shorter. And this tip will unquestionably give everyone the time they require.
Tip 4-Say no to other poeple's meeting
We have a habit of saying yes to every meeting we are invited to, even if it isn't absolutely necessary. We do it out of fear of being left out or simply to satisfy our ego, yet neither of these are good reasons to waste your valuable time in a meeting. If you have been invited to a meeting, a better method to decide is to ask yourself if your viewpoint is absolutely necessary for the meeting's purpose or if the meeting would help you reach your objectives. If the answer is no, simply refuse the meeting.
Tip 5- Be ruthless with time
Taking care of yourself first is sometimes the best option. So make time for yourself to do the things you need to feel like a human being. This includes blocking out time to concentrate on your own tasks. Schedule a few days or hours in your calendar if you have a project that will take a few days or hours. So do things when it's most convenient for you or when you're most productive.
Sources: TED,Make Use Of
(Video) Booster Dose of COVID-19 Vaccine, This Is What We Know So Far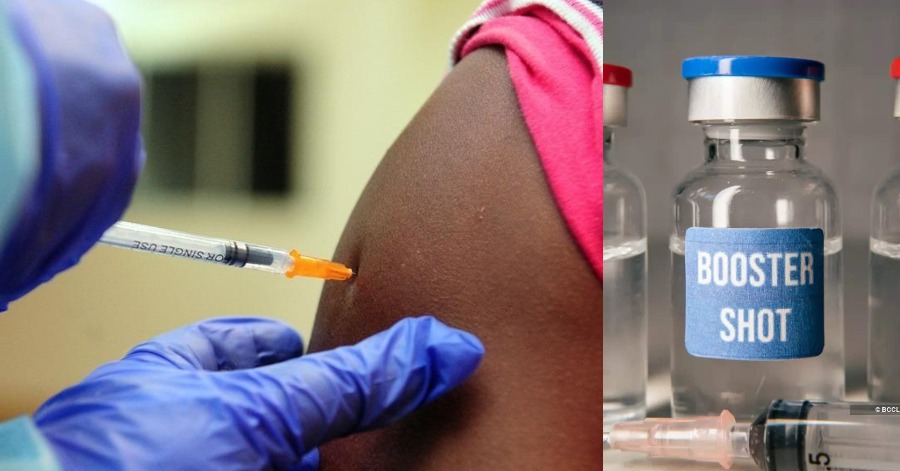 Recently, the particular topic of booster dose for COVID-19 vaccine has taken the world by storm. According to the news, a booster dose of COVID-19 vaccine is actually an additional dose of a vaccine given to people after the protection provided by the original shots has begun to decrease over time. Typically, you would get a booster after the immunity from the initial doses naturally starts to wane. The booster is designed to help people maintain their level of immunity longer. That means people all over the world would have longer immunization against COVID-19.
Although COVID-19 vaccination for adults aged 65 years and older remains effective in preventing severe disease, vaccination is less effective at preventing infection or milder illness with symptoms. Emerging evidence also shows that among healthcare and other frontline workers, vaccine effectiveness against COVID-19 infections is decreasing over time. This lower effectiveness is likely due to the combination of decreasing protection as time passes.
According to the recent Facebook post of the Ministry of Health Malaysia, they will start to administer the booster dose of the COVID-19 vaccine in Malaysia for senior citizens aged 60-years-old and above. The booster dose would also be given to frontline workers who have received a complete dose of the vaccine at least 6 months ago. Eligible individuals for the booster dose will be notified through the MySejahtera app. For those who do not have the app, notification will be given using text message or even call from the Vaccination Center.
A third dose of the mRNA COVID-19 vaccines is actually identical to the first two doses. It can help protect people with weakened immune systems who did not have a strong enough response to the first two doses of one of the mRNA vaccines. Such people can get a third dose as soon as 28 days after a second dose. The FDA has authorized, and the CDC recommends, that those with certain medical conditions that suppress the immune system get a third dose of the same brand of COVID-19 vaccine that they initially received.
Who Can Get Booster Dose Of COVID-19 Vaccine?
1) Older Adults And 50 To 64-Year-Old People With Medical Conditions
People aged 65 years and older and adults 50–64 years with underlying medical conditions should get a booster dose of vaccine. The risk of severe illness from COVID-19 increases with age, and can also increase for adults of any age with underlying medical conditions.
2) Long-Term Care Setting Residents Aged 18 Years And Older
Residents aged 18 years and older of long-term care settings should get a booster dose of vaccine. Because residents in long-term care settings external icons live closely together in group settings and are often older adults with underlying medical conditions, they are at increased risk of infection and severe illness from COVID-19.
3) People With Medical Conditions Aged 18-49 Years
People aged 18–49 years with underlying medical conditions may get a booster dose of vaccine based on their individual benefits and risks. Adults aged 18–49 years who have underlying medical conditions are at increased risk for severe illness from COVID-19. However, that risk is likely not as high as it would be for adults aged 50 years and older who have underlying medical conditions.
4) Employees And Residents At Increased Risk For COVID-19 Exposure And Transmission
People aged 18–64 years at increased risk for COVID-19 exposure and transmission because of occupational or institutional setting may get a booster dose of vaccine based on their individual benefits and risks. Adults, who aged 18–64 years who work or reside in certain settings may be at increased risk of being exposed to COVID-19, which could be spreading where they work or reside.
Sources: YouTube World Health Organization, Ministry of Health Malaysia.
(Video) Here's Everything You Need To Know About Being A Butler!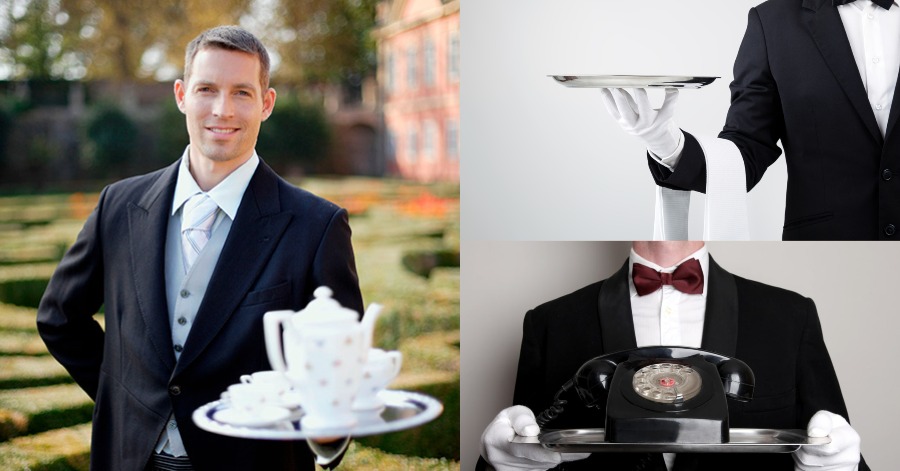 If you think butlers are just house maids, think again! Butlers are professional service professionals who have received extensive training. They learn how to correctly handle any and all demands, no matter how strange or unusual, through this exclusive training. They learn how to steam a silk clothing and how to properly turn down a bed, among other things. They also learn how to address and speak to clients. Most significantly, they assist clients in acclimating to their services, which might be more difficult for some than others.
Butlers do more than run errands, unload baggage, and iron shirts; they anticipate each guest's wants and make sure they are addressed even before they arrive. They are frequently the ones left to deal with the weird and outright bizarre requests that come in from the property's most eccentric patrons.
However, you can't become a butler in just one day. Before you can even become one, you need to ensure you have the required skills.
It all starts with registering for a course and paying for it. In the United States, an eight-week butler training program costs around $15,000 USD. For $2,700, you can begin a course at the British Butler Academy. The International Butler Academy, located in the ancient city of Simpleveld in the south of the Netherlands, is the most well-known place in the world to learn buddling. This academy has 135 rooms available for training. The institution is essentially a castle, providing students with the ideal setting to feel as if they are serving the super-rich. The academy even provides luxury tools to help pupils become more comfortable working with high-end products. Even the lecturers at the academy were former butlers.
The Salary
After you've completed your training, it's time to look for work. A butler ready to relocate to the east can start at a very respectable 60,000 dollars per year. However, things might get a little more competitive in the western half of the country. One should be smart about choosing the location.
Once a butler has settled into a new place, the next step is to select the perfect boss who will provide you with excellent benefits. Security, a place to live, the opportunity to travel the world, spend time on a luxury yacht, and eat some very great food are just a few of the benefits of the professions. However, some employers are better than others in that they may provide you with presents that are much above your pay grade. Some bosses would even pay extra for a butler who speaks with a foreign accent.
Ethics
Of course, as a butler, there are some codes you need to strictly follow. Butlers adhere to a stringent code of ethics. One of the aspects is to integrate as much as possible into the surroundings. Other requirements include clean and pressed uniforms with polished shoes, clipped nails, no visible tattoos or accessories, and clean and ironed clothes. Some bosses would like their butlers to be a little more laid-back. Butlers must also be able to communicate effectively and in a variety of languages.
Butlers must also remove their social media profiles, which is an important component. They must maintain a professional image and never discuss their bosses' personal concerns.
It may sound luxurious and classy but being a butler is never that easy. As a butler, you need to control a lot of your emotions and be extremely patient. Even if your employer asks you to undertake the most ludicrous work, you must never react with rage or dissatisfaction. A butler is unable to take time off for personal reasons or last-minute sick days. So if you don't want to sacrifice your personal and social life, this isn't the work for you.
In a nutshell, being a butler isn't only about skills, but more patience and a positive mindset if you want to make this career bloom. And here's a fun fact, butlers don't necessarily mean it's a man's job. In the modern days, even women are hired to be butlers!
Sources: The Richest, Lonely Planet