(Video) The Yama-Ichi Feud, Bloodiest And Most Gruesome Yakuza's Gang War!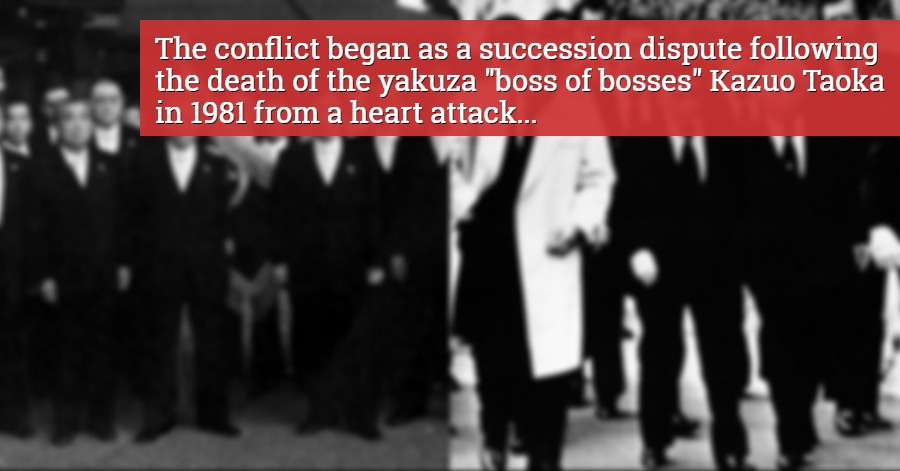 There is no scientific way to assess human inhumanity other than to compare them to one another. Gang violence is one of the most widely discussed concerns in the globe, and we've uncovered some of the most dangerous groups that no one dares to mess with. Any type of war is huge enough to cause destruction. It can be war between countries, states, or even gangs.
Happened in Japan between 1985 and 1989, the Yamaguchi-gumi and Ichiwa-kai yakuza gangs fought in the Kansai area of Japan in the Yama-Ichi War. The conflict began as a succession dispute following the death of the yakuza "boss of bosses" Kazuo Taoka in 1981 from a heart attack, and it resulted in 220 shootouts and the murders of 36 gangsters. The Yamaguchi-gumi eventually triumphed, but the fight resulted in a police crackdown, crippling the dwindling syndicate.
The yakuza is a Japanese mob whose name translates to "good for nothing." The lowest hand in the Japanese card game baccara, which is similar to blackjack, is thought to be the inspiration for the name. The term yakuza can apply to the whole criminal activity of the syndicates or to a specific gang member, also known as a gyangu (gangster)
Various yakuza feuds have erupted over the years, but the most deadly occurred in 1985. The conflict started in July 1981, when Kazuo Taoka died after a heart attack. He was to be succeeded by Kenichi Yamamoto, the founder of the Yamaken-gumi gang in the 1960s. Yamamoto's right-hand man, Kenichi, was caught for extortion and sentenced to prison, with no plans to be released until 1982. Seven months after Taoka, he died of liver illness.
After the gang's two leaders were killed, the lieutenants voted to elect Masahisa Takenaka as the new boss. However, like with many elections, the outcome did not please everyone. Hiroshi Yamamoto, in this case, was the perpetrator.
Hiroshi Yamamoto split from the Yamaguchi-gumi and created Ichiwa-Kai, his own band. They launched the conflict by assassinating Takenaka and two important Yamaguchi-gumi members while they were in an elavator. Over the next four years, the conflict resulted in several shootings and bombings, which are extremely rare in Japan due to severe gun laws. Things deteriorated to the point where Japanese newspapers kept a running tally of the dead and injured.
The Yamaguchi-gumi, who had more warriors, eventually won the war. By the end of the war, 36 individuals had died and dozens more had been injured. Yamaguchi-gumi members elected Yoshinori Watanabe, dubbed Mr.Gorilla, as their leader after the conflict ended in 1989. Watanabe was regarded as a strong and astute leader who expanded membership and revenues, but he left or was forced to leave in 2005 as public pressure mounted on the yakuza.
Sources: Simple History, Historica.Fandom, Top Tenz
Labuan Healthcare Personnel Ready For Influx of Travelers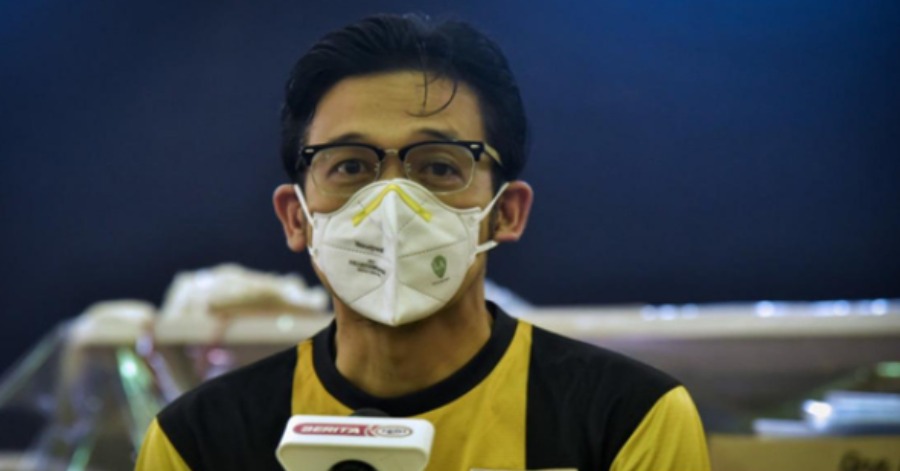 LABUAN, Oct 14 — Labuan healthcare personnel are well prepared to manage the influx of travellers into this duty-free island, armed with health protocols as part of the COVID-19 infection prevention measures.
Labuan Health Department director, Dr Ismuni Bohari said although COVID-19 tests were not required for the fully vaccinated for interstate travel, health screenings were still being conducted at the main entry points of Labuan Airport and two ferry terminals.
"Our healthcare personnel continue to discharge their duties at the entry points by conducting health screenings like body temperature checks for possible symptoms of COVID-19.
"There will be no request for the RTK-Antigen or RT-PCR test results from travellers upon arrival at the entry points here," he said.
Prime Minister Datuk Seri Ismail Sabri Yaakob had announced that interstate travel across Malaysia would resume from Oct 11, as the country's adult vaccination rate (fully vaccinated with two doses) had reached 90 per cent.
Meanwhile, Dr Ismuni reminded travellers to strictly adhere to the COVID-19 infection preventive measures while on holiday here.
"Travellers to Labuan must call off their holiday plan if they are unwell or having symptoms like fever, flu….we must be together in breaking the chain of infection," he said.
Dr Ismuni said Labuan has been receiving a steady increase of travellers from the peninsula and Sabah in the last two days.
"As the government has decided to ease the restrictions, we must be prepared at all costs in our health protocols such as being on standby at the entry points for travellers' body temperature checks," he said.
He added that the Labuan International Ferry Terminal and Labuan Airport were equipped with thermal scanners to screen the body temperature of passengers.
Sources: BERNAMA
(Video) Another Interesting Destination To Visit, The 'Spritzer Eco Park' In Perak!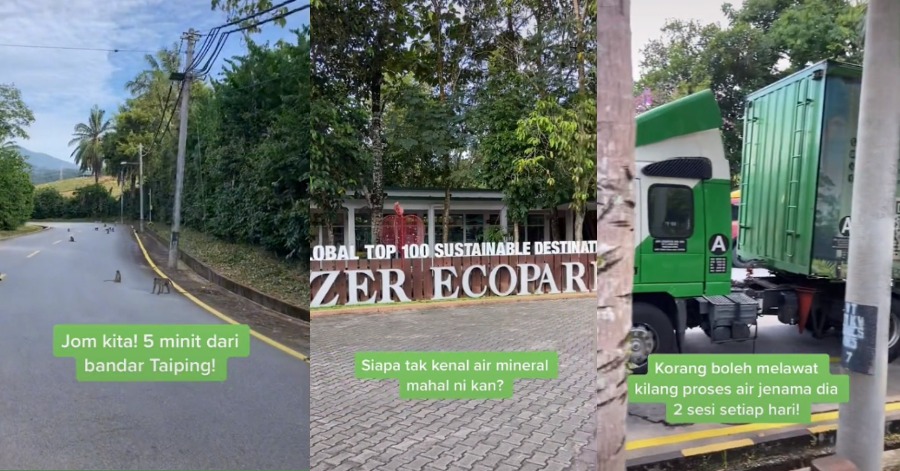 Since it is already available for everyone in Malaysia to travel across the states in Malaysia, all of us will definitely be trying to find various interesting vacation places that we can go to have some peace of mind with our beloved family members or even our friends. There are actually many places that can be visited nowadays to enjoy happy moments.
One of the most interesting places that can be visited during our own vacation would be none other than the Spritzer Eco Park that is located in Perak. According to their website, Spritzer wants to include all Malaysians in their love for nature, as well as educating them on to discover the benefits of preserving nature and how to be its own good friend.
This particular Spritzer Eco Park was officially opened on the 8th of July 2015. Everyone who decided to go there could have the opportunity to have fun and also to visit the manufacturing plant to see how Spritzer products are clearly packed from their own source to the bottle, that we usually could easily buy from the stores everywhere.
Some of the activities and attractions that can be done at the park would be:
Signature Hole Mini Golf.
18-Hole Mini Golf.
Discovery Tunnel.
Tree Tag Walkabout.
Kidz Zone.
214 Million Years Cactus Rock.
Heart Lock Corner.
STG Cafe.
Address:
Lot 898, Reservoir, Off, Jalan Air Kuning, 34000 Taiping
Phone:
05-801 2663
Sources: TikTok Visit Taiping, Spritzer Eco Park.
(Video) The 'Kinarut Mansion', Building With Haunted Reputation In Sabah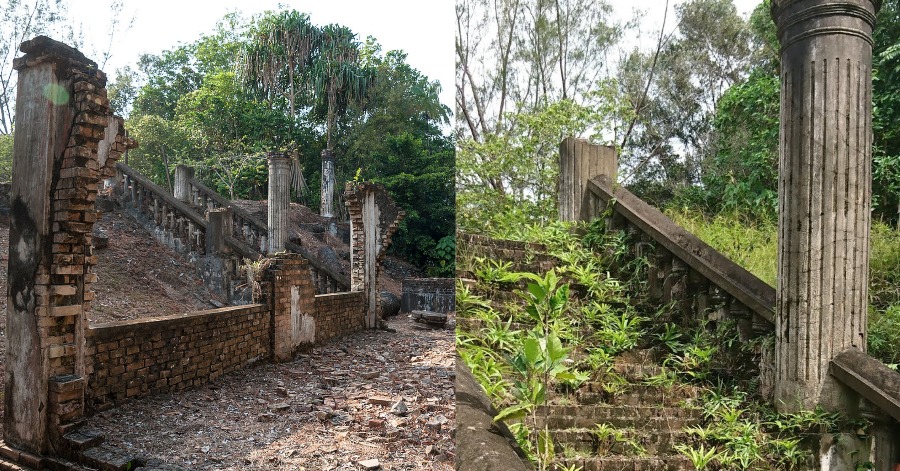 Kinarut Mansion is actually a ruin of a former manor house in the Graeco-Roman style near a particular place that is called Kinarut in the Malaysian state of Sabah. It has a total distance of 30km from Kota Kinabalu, Sabah. According to history, the Kinarut Mansion was believed to have been built between the year of 1910 and 1914. It goes way back.
The Kinarut Mansion has then declared as a historical building in the year of 1993 under the Sabah Land Ordinance. Covering a total of 7.09 hectares, the mansion and also its surroundings were designated a heritage site in the year of 1998 for conservation and it was officially opened to the public in 1995. Some people say it has a haunted reputation.
This former manor house is situated on a wooded hill near Kinarut above the Kawang River. The house was one of the few stone houses that existed in North Borneo. It was built of brick with white walls by an Indian architect, who used around 200–300 workers from Java. The manor house with its outdoor facilities spread over an area of about two acres. The main entrance led a 200-meter-long avenue of Greco-Roman columns. The house itself had 45 doors, 152 windows and was illuminated by 42 huge chandeliers. What remains of Kinarut Mansion nowadays are just broken pillars and bricks.
The local population living near the mansion area claimed the place is haunted with "Hantu Tinggi", a type of Malay ghost in the form of a tall tree who is usually disguised as a normal tree in the heavy forest area. Aside from that, other passersby claimed to have seen a fast-moving apparition and hearing the eerie voice of Pontianak, a Malay female ghost at night. These claims were also supported by media crews who covering information about the mansion when they felt 'something' was following them through their walk in the area.
Sources: TikTok Ashley Alexandrea.