(Video) Useful App To Use In Your Journey, Install It Before 'Balik Kampung'!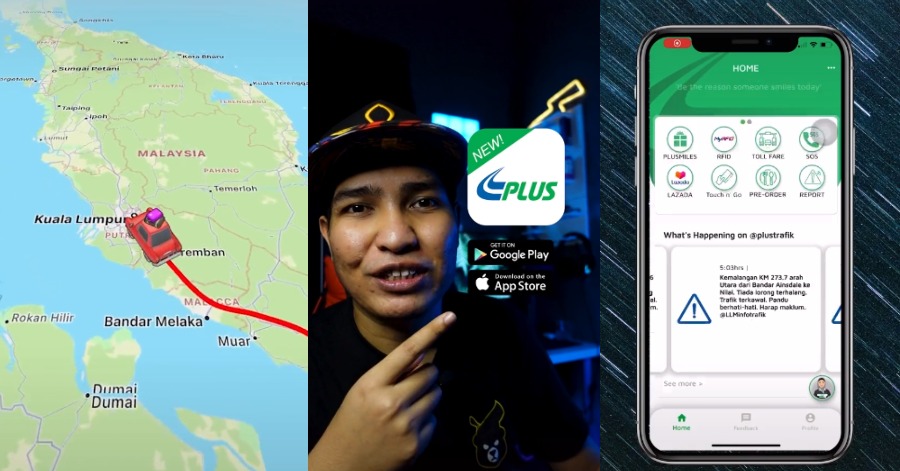 Everyone in Malaysia right now would definitely be already on their way to 'balik kampung' right after the happiest announcement ever announced recently. The particular announcement would be none other than the permission for every Malaysian to finally be able to travel across states. Everyone has been waiting for this announcement so that they can visit their parents in their own hometown. Before doing that, you need to read about this app to download.
For those who are using North-South Expressway, you guys should download this app that is called the 'Plus' app. It could be easily downloaded from Google Play or even the App Store. This particular app could be so helpful for many people who have decided to travel back to their hometown. It brings a lot of beneficial features that could be useful.
These are the useful features from the Plus app:
1) We could monitor the live view of the CCTV from the highway. By doing that, it is easier for us to plan our travel.
2) We could use the SOS button to seek help if we are in danger or even having any difficulties on the highway.
3) We could see which R&R is the nearest to us and what facilities are provided at the R&R.
4) We could preorder food early from the R&R that we are going to.
Sources: TikTok pa_koi.
(Video) Discover 'Brazen Bull', One of The Worst Torture Device In History!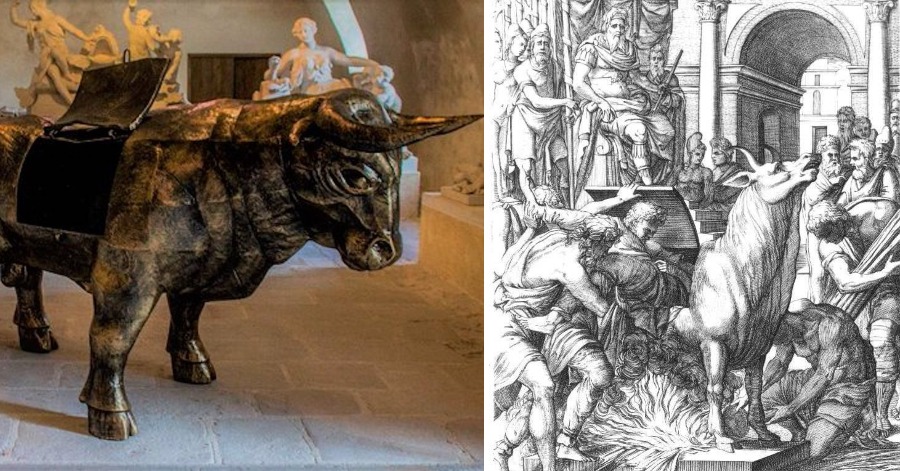 The human mind has long been capable of concocting new and horrifying ways to punish supposed transgressors, villains, witches, and anybody else who happened to be in the wrong place at the wrong time. Unlike these days where punishment is more like being grounded for a week or getting beaten by a cane, punishments in the olden days were literally brutal.
There are different types of punishment that come with different levels of pain and types of execution. One that can be classified as the cruelest is the Brazen Bull method.
They said if you mess with the bull, you get the horns. This Brazen Bull method was invented by the Greeks. Because it was originated in Sicily, this approach was also known as the Sicilian bull. This was a bronze contraption that was shaped and sized like a real bull. The Historical Library consists of many books written by a Greek historian named Diodorus Siculus and in one of these books, Diodorus wrote about the Brazen Bull.
According to Diodorus, Perillos of Athens, the man who invented it, was an inventor by profession. It was reported that he suggested the idea for this bronze bull before constructing it. He can be described as a creative technologist in search of money. He eventually received support from the tyrant of Acragas, Phalaris. This man was known to be extremely vicious, and he enjoyed torturing youngsters to the point of eating them.
How does one perishing?
This device is said to be the same size as an original bull but the only difference is that it is made from bronze. with an opening for someone to enter into it. That's not all. Of course, a tortured person would scream his lungs out. The device was made so that when a person screams, that scream would emerge through deliberately warped pipes installed into the bull, giving the impression of an animal roaring in anguish to onlookers. Because dead people don't emit pleasant odors, the smoke would escape through the bull's nostrils, which is filled with incense. After the bones have been burned, they will be utilized to make bracelets.
Once the bull was completed, Phalaris wanted to test it out so he asked the inventor to get in. Most people said that Phalaris pushed the inventor into the bull and burnt him to death for his wicked invention. Others suggested that the inventor was pushed off the cliff. Another theory said that during Phalaris's downfall, he too was burnt to death in the very device he funded for.
Either way, both the inventor and the funder were killed by their own hands in a way.
Sources: The Infographics Show, Story Pick, All That Is Interesting
(Video) Heartwarming Moments, Man Reunited With Mom After 2 Years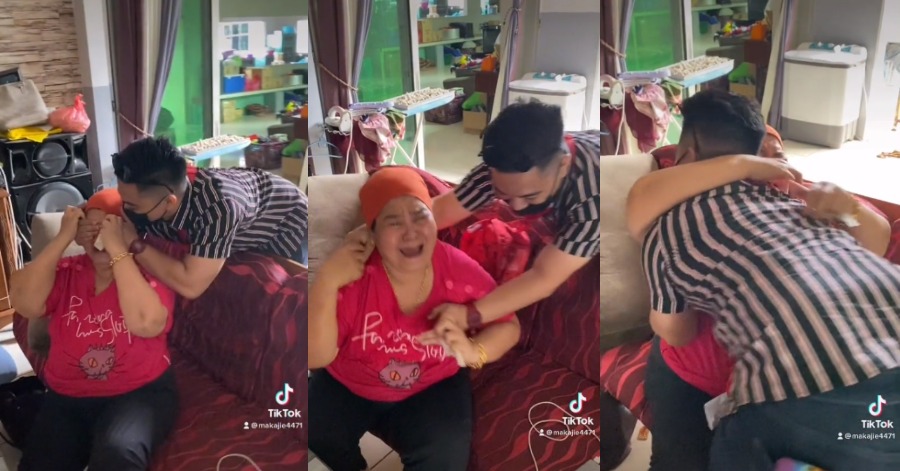 Malaysia has been in a Movement Control Order situation because of the COVID-19 for a very long while. During the situation, many people have been separated with their loved ones for many years. For example, parents with their children, husbands with their wives and many others. They have been waiting for the exact moment for them to be able to finally meet because of the longing feeling that they have endured all this while. Nowadays, Malaysia has recently lifted up the restriction to travel across states and this opportunity has been a piece of great news for a lot of people.
Numerous individuals have started to apply for leave from their work so that they can meet their parents that they have not been seeing for almost 2 years. This situation would definitely be an emotional one especially for the parents because they can meet their children and also grandchildren now. That is exactly what happens in this video that went viral on TikTok. The particular video shows heartwarming moments when a son reunited with his mom.
@makajie4471Kasih nya sorg ibu…tiada tandingan bila anak dr perantauan balik buat kejutan buat suprise kat bonda kami..😭😭2tahun tak jumpa org tua..😢#fypシ
The video was posted by a TikToker that goes by the name Samisah Hussainn. The caption of the posted video stated, "The love of a mother. There is no match when a child returns to surprise his own mom. It has been 2 years for him without seeing his mother". The video really makes a lot of netizens feel touched and missing their parents. Looking at the comments section, many netizens would also share their emotional feelings that they have felt.
Sources: TikTok Samisah Hussainn.
Book Review: 'The Help', A Book That Reveals The Truth!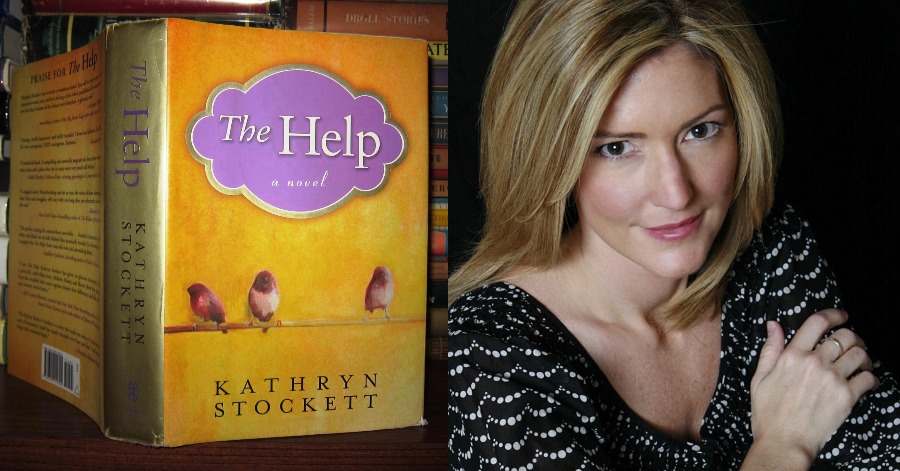 The Help is a well-written storey with genuine characters that will break your heart and make you laugh at the same time. The hardcover edition of the book was released in February 2009, and the paperback edition was released this spring.
'The Help,' by Kathryn Stockett, is set in Jackson, Mississippi in the early 1960s and depicts the height of racial segregation. The story is told by three separate women: Minny, a black maid who can't keep a job because of her fiery head, Aibileen, another black maid who is parenting her'seventeenth white child,' and Miss Skeeter, a white woman who wants to be a writer. She's been raised by black servants since she was a child, and she's desperate to learn why her beloved maid, Constantine, has vanished.
In this book, The helpers are members of the black community who devote their lives to raising children from upper-class white households. The help spends their days feeding, clothing, and playing with the children they are engaged to look after, only to see them grow up and turn out like the rest of the white population, discriminating against the people who have reared them.
Skeeter devises a plan to interview "the help" and publish a book about their experiences working for white households while visiting her friends and their black maids ("the help"). She urges Aibileen to assist her by telling her storey and locating other black maids who will assist her in the same way. The plan is to write the book without using real names because real names would put people's careers, and even their lives, in jeopardy. Aibileen initially dismisses Skeeter's suggestion, but after further consideration, she realizes that she is tired of a world in which black women are trusted to raise white children but are forced to use different restrooms, are underpaid, and are not trusted to polish the family silver. She's a wonderful person. She is open to change and recognizes that what she is doing is both liberating and dangerous.
Aibileen persuades her friend Minny to join the initiative and narrates her experience as well. They gain steam and collect accounts from a number of other black maids as they realize how liberating it feels to tell their stories. The stories they hear have a profound impact on the three women. The women discover that by sharing their stories, they have become closer to one another. Stockett's writing is full of emotion and compassion.
I love this book because it shows how differences can bring people together. And racial issues have been a thing for a very long time. Often some books and movies portray black people differently.
The truth behind this novel is what makes it so passionate and effective. Stockett does not write with the primary intention of capturing the bleak days for black housemaids working in America during the era of racial inequity; rather, she portrays the truth of life. There are wars between the two communities, which are separated by skin color, but there are also tensions within both of their civilizations, and, most crucially, Stockett writes about friendships between the employer and the employee.
Stockett shows that not all black housemaids were mistreated by those who hired them, especially in the case of Minny, who helps the woman she works for, Celia, get through the pain of having her third miscarriage by teaching her how to cook better and improving her health and lifestyle. It is no secret that life was difficult for these women, but in the midst of their battle to survive and make ends meet while being paid the bare minimum, there was a helping hand from the African-American community, and acts of charity would shine through and offer them hope; Stockett depicts this in part through the generosity of the church and the sense of community that religion provides as a safe haven for everyone.
This book is definitely worth reading!
Sources: CSBSJU.EDU, The Guardian