The Covid-19 outbreak has been around for almost two years. Countries all over the world have been through a major lockdown, closing their borders to travelers. And not just that, sectors like the economy have been affected badly. However, soon after, cases began to reduce.
Certain countries have started opening their borders for travelers and visitors. As the year is about to end, more countries open their borders for holidays and leisure. However, this might not last and we probably might have another lockdown.
Recently, a new Covid-19 variant was discovered called Omicron. Many parts of Omicron are being studied by researchers in South Africa and throughout the world, and the findings will be shared as they become available. It is unknown if Omicron is more transmissible than other variations, such as Delta. The number of persons who have tested positive for this variation has increased in areas of South Africa afflicted by it, although epidemiologic studies are being conducted to determine if this is due to Omicron or other reasons.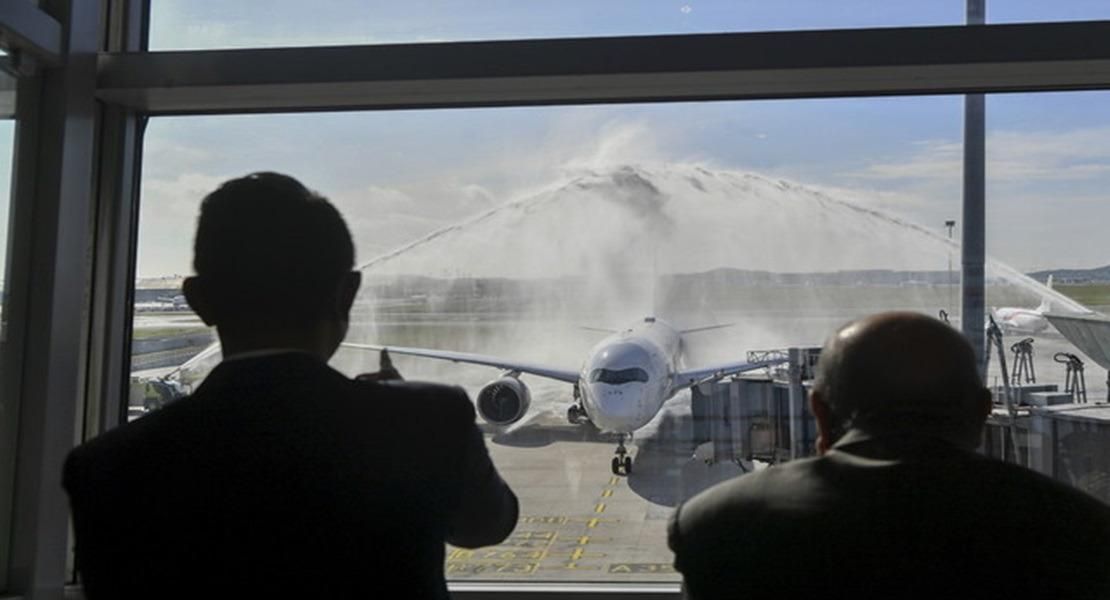 Despite the unclear judgment of this new variant, many countries have decided to close their borders once again as a safety precaution. As reported by ABP LIVE, these countries have imposed travel restrictions in the wake of the Omicron variant:
Australia: Australia's borders remain closed to tourists from all countries except New Zealand and Singapore. Australia has imposed new requirements for arrivals to isolate at home or a hotel for 72 hours while awaiting the results of a Covid-19 test, according to reports.
Japan: Japan announced Monday it will suspend entry of all foreign visitors from around the world. The measure will take effect from Tuesday, said Prime Minister Fumio Kishida. Earlier this month, Japan had eased border controls for short-term business visitors, foreign students, and workers. Border controls will be restored following the decision to suspend entry of all foreign visitors.
United States: On Friday, the United States placed new travel restrictions on southern African countries. Travel restrictions to the United States from South Africa and seven other countries (Botswana, Zimbabwe, Namibia, Lesotho, Eswatini, Mozambique, and Malawi) will take effect from Monday. American citizens and lawful permanent residents are exempted from the ban, according to administration officials.
Seychelles: South Africans and visitors from Botswana, Eswatini, Lesotho, Mozambique, Namibia, and Zimbabwe will be denied entry into Seychelles from Saturday, December 4.
Bangladesh: On Saturday, November 27, all travel to and from South Africa was stopped by Bangladesh.
Saudi Arabia: Flights to and from South Africa, Namibia, Botswana, Zimbabwe, Mozambique, Lesotho, and Eswatini have been suspended by Saudi Arabia, according to reports.
Sri Lanka: The Sri Lankan government announced that most visitors from six southern African nations, including South Africa, Botswana, Zimbabwe, Namibia, Lesotho, and Eswatini will be required to undergo mandatory quarantine.
Britain: The UK has imposed travel restrictions on arrivals from South Africa, Botswana, Lesotho, Eswatini, Zimbabwe, and Namibia starting Friday. Non-UK and Irish residents who have been in the six African countries in the previous 10 days will be refused entry into England. A temporary ban on commercial and private planes traveling from the six countries will also come into force.
Israel: Israel had already added South Africa and six other African countries to its "red list". It imposed a 14-day quarantine for Israelis coming back to the country from those nations.
Italy: Authorities in Italy banned entry to those who have been in South Africa, Lesotho, Botswana, Zimbabwe, Mozambique, Namibia, or Swaziland in the past fortnight.
Germany and Scotland have also joined Britain in banning travel to six African nations.
France has also suspended all flights coming from southern Africa for 48 hours, French Health Minister Olivier Veran told Reuters.
Singapore: The Health Ministry said all non-Singaporeans and people without permanent residency in the city who have recent travel history to the seven African countries would be barred from entering or transiting through Singapore. The new restrictions, which took effect from Sunday, apply to South Africa, Botswana, Eswatini, Lesotho, Mozambique, Namibia, and Zimbabwe. Singapore citizens and foreigners holding permanent resident status arriving from those countries will have to undergo a 10-day quarantine, AFP reported. Singapore Airlines Ltd said it had converted some of its passenger flights to Johannesburg and Cape Town to cargo-only, according to a Reuters report. Recently, Singapore had begun a reopening to foreign travel. However, following the detection of the Omicron variant, the country deferred plans to open its borders to vaccinated travelers from the United Arab Emirates, Qatar, and Saudi Arabia because those countries are transit hubs for African travel
Sources: ABP LIVE, CNN Travel, New York Times, CNBC, Reuters, France 24, World Health Organization, Learning English, The Guardian, CBC, PBS